The aim of this guide is to provide its readers with a pragmatic overview of franchise and licensing laws and regulations across a variety of jurisdictions.
Each chapter of this guide provides information about pre-offer, registration and other requirements; ongoing relationships; renewals and terminations; and general considerations.
The Q&A template for each chapter has been provided by David Bond of Fieldfisher.
4th Edition | Published: October 2022
Hot Topic: California's FAST Recovery Act Impact on Fast Food Restaurant Franchisors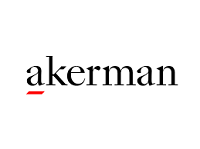 On September 5, 2022, California's Governor Newsom signed into law the Fast Food Accountability and Standards Recovery Act, otherwise known as the FAST Recovery Act or the FAST Act. The FAST Act creates a 10-member fast food council comprised of restaurant workers, union representatives, state officials, franchisors and franchisees, with a stated goal of setting …
Continue reading "California's FAST Recovery Act Impact on Fast Food Restaurant Franchisors"