The aim of this guide is to provide its readers with a pragmatic overview of the laws and regulations of Corporate Governance practice across a variety of jurisdictions.
Each chapter provides information about governing bodies, disclosure and communications, shareholders and other stakeholders.
The Q&A template for each chapter has been provided by Tom Rose of Macfarlanes LLP.
5th Edition | Published: February 2023
Hot Topic: Corporate Governance vs. Social Responsibility of Swiss Companies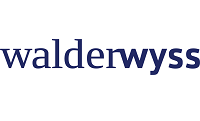 Introductory Example A fast-growing Swiss corporation is faced with the opportunity to secure a large and extremely lucrative project in a promising developing country. The project would involve the establishment of a foreign entity and thus mean another important step towards expansion and growth. The said developing country provides for low wage labor force, and …
Continue reading "Corporate Governance vs. Social Responsibility of Swiss Companies"