Dear Reader,
The alternative investment industry continues to play an increasingly critical role in the global economy by supporting global capital markets, promoting innovation, improving how companies are governed and run, assisting investors in managing risk and offering investors the potential for reliable performance returns over time.
While the industry's importance and assets under management continue to grow, it also has been subject to a changing regulatory landscape, significant tax reform resulting in enhanced economic substance requirements, increasing fee pressures and evolving investor preferences.  Regulators globally have sought to improve the internal infrastructure and governance of alternative investment managers, strengthen investor protections and increase transparency. As the industry looks to adapt and continues to expand, we are pleased to present this year's annual Legal 500: Alternative Investment Funds Comparative Guide.
This Guide will provide a comparative overview of the fund structures, regulations, fee arrangements, and marketing requirements in a number of key jurisdictions in which alternative investment funds operate and/or raise capital.
We hope this Guide will provide a foundation for practitioners in evaluating where to set-up, operate and raise capital from investors with ever-changing appetites and demands. We would like to thank all of our contributors for their expert advice.
Sincerely,
Christopher D. Christian & Abigail Bell
Contributing Editors
3rd Edition | Published: September 2022
Hot Topic: Fintech Funds in the Cayman Islands: Rise, Regulations and Structures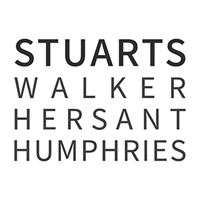 The Cayman Islands has seen a significant rise in the number of fintech funds being established. This article explores the regulations and preferred structures of these funds. Rise in Fintech Funds in the Cayman Islands The Cayman Islands has been the leading offshore jurisdiction for the establishment of mutual funds and private funds for more …
Continue reading "Fintech Funds in the Cayman Islands: Rise, Regulations and Structures"
Hot Topic: Regulatory Considerations Impacting LP-GP Negotiations for Indian Funds
Introduction In the past few years, domestic funds registered with the Securities and Exchange Board of India ("SEBI") as alternative investment funds ("AIFs") have emerged as preferred structures for raising and deploying global capital in India. The total number of AIFs in India have increased from ~700 AIFs in the year 2020, to ~970 AIFs …
Continue reading "Regulatory Considerations Impacting LP-GP Negotiations for Indian Funds"