The aim of this guide is to provide its readers with a pragmatic overview of the law and practice of environmental, social and governance law across a variety of jurisdictions.
Each chapter of this guide addresses topics such as climate, biodiversity, water, EDI and statutory responsibility, as well as insight and opinion on the most common issues in their respective country.
The Q&A template for each chapter has been provided by Stephen Shergold of Dentons.
1st Edition | Published: May 2023
Hot Topic: Environmental, Social & Governance and the Duty of Oversight: A Trojan Horse Attack on the Business Judgment Rule
Over the past decade, businesses and investors have widely incorporated environmental, social, and governance ("ESG") considerations into their decision making process. At the same time, corporate law continues to evolve such that some have advocated that not only do Boards of Directors have an affirmative obligation to factor ESG considerations into their decision making process, …
Continue reading "Environmental, Social & Governance and the Duty of Oversight: A Trojan Horse Attack on the Business Judgment Rule"
Hot Topic: A brief overview on the impact of the European Directive CSRD on Swiss Companies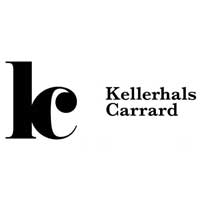 On 28 November 2022, the European Commission (« EC ») approved the final text of the Corporate Sustainability Reporting Directive (« CSRD »), published on 16 December in the European Union (« EU ») official journal. This Directive builds on the Non-Financial Reporting Directive (« NFRD ») which required reporting on environmental and diverse social matters and expands (i) the scope of the …
Continue reading "A brief overview on the impact of the European Directive CSRD on Swiss Companies"