The aim of this guide is to provide its readers with a pragmatic overview of the law and practice of blockchain law across a variety of jurisdictions.
Each chapter of this guide provides information about the current issues affecting blockchain in a particular country and addresses topics such as cryptocurrency, virtual assets including crypto-securities, smart contracts, and enforcement and judicial considerations.
The Q&A template for each chapter has been provided by Duncan Blaikie of Slaughter & May.
4th Edition | Published: November 2022
Hot Topic: Beware of the DAO: what "breed" is it and when might liability bite?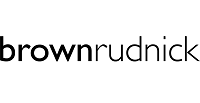 Decentralized Autonomous Organisations ("DAOs") [1] are software protocols first proposed as a means to automate corporate governance [2]. They are currently used by people to operate so-called DeFi ("decentralised finance") protocols, among other things. DAOs are also used for a variety of other purposes, including running NFT projects and in some cases for philanthropic causes. …
Continue reading "Beware of the DAO: what "breed" is it and when might liability bite?"
Hot Topic: Leaps of faith: searching for accountability in a trustless environment

In this article we look at two cases heard in 2022: Tulip Trading Ltd (TTL) v. Bitcoin Association for BSV and others; and D'Aloia v. (1) Persons Unknown (2) Binance Holdings Limited and others, and consider what they can tell us about the evolving relationship between blockchain, trust and accountability. In the beginning, there was …
Continue reading "Leaps of faith: searching for accountability in a trustless environment"