The COVID-19 pandemic has fundamentally changed many global business operations, with organisations now having to respond quicker to market demands that are evolving at a far greater pace than has been seen hitherto. Immigration is at the centre of talent deployment and business response strategies, and is essential to the recovery of global growth post COVID-19. Traditional barriers of geography seemingly no longer apply in certain industries, and many organisations are having to think differently about how and where their employees need, and indeed want, to work. Doing so while navigating the complexities of ever-changing immigration requirements and regulatory restrictions is the new normal.
As organisations and industries world wide look to adapt, we are pleased to present this year's annual Legal 500: Corporate Immigration Guide. This Guide provides a country by country overview of the immigration landscape, current insights, standards and practices in some of the world's major corporate immigration jurisdictions.
We hope this Guide will help support practitioners in examining and understanding local immigration practices, and how these are likely to evolve in a COVID-19 world. With grateful thanks to all our expert contributors for their insights.
Sincerely,
Jurga McCluskey
Partner, Head of Immigration U.K. and Europe, Deloitte LLP
2nd Edition | Published: September 2022
Hot Topic: Ukraine: Temporary Protection Measures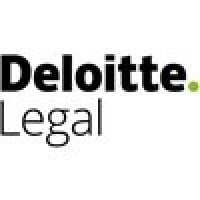 Introduction Since 24 February 2022, over 4.3 million people have fled Ukraine. In response to the resulting humanitarian crisis, the European Union (EU) agreed to activate the 2001 EU Temporary Protection Directive for the first time on 4 March 2022. The EU Council Decision obligates Member States to grant immediate temporary protection to individuals leaving …