Deloitte Legal > London, England > Firm Profile
Deloitte Legal
Offices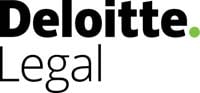 Deloitte Legal
2 New Street Square
LONDON
EC4A 3BZ
England
Deloitte Legal > The Legal 500
Rankings
Deloitte Legal fields a strong technology and digital media-focused practice that regularly acts for fast-growth start-ups and household names alike. Led by Charles Claisse, the team handles numerous low to mid-market transactions for clients in the media, software, telecoms and e-commerce industries, and also receives instructions from healthcare and logistics operators. Glafkos Tombolis is noted for his healthtech and TMT focus, while Deborah Angel is recommended for her capabilities in marketing, technology and media mandates. Andy Moseby concentrates on interactive media and gaming issues, while Adam Kuan is noted for his broad commercial practice across the technology sector.
The dedicated corporate reorganisations practice at Deloitte Legal advises clients on domestic and global intra-group reorganisations, with expertise across group structure simplifications, pre- and post-merger structurings, cross-border corporate transactions, asset transfers and national and regional hub establishments. Group head Rachel Hossack is the key contact for post-merger integrations and is praised by clients as 'clearly able to adapt quickly to evolving situations'. Clients also single out director Nirosha Perera and managing associate Jesika Patel, who are 'outstanding as a team'.
Deloitte Legal is able to offer a truly global service to international corporates requiring immigration support, with its 180-strong UK team backed up by a network of professionals across 149 countries around the world. Since 2018 the firm has also had an alliance with US immigration specialist Berry Appleman & Leiden, an agreement which gives clients access to US immigration expertise. The London practice was also boosted by the firm's merger with tech and digital media specialist firm Kemp Little in early 2021, a tie-up which saw associate director Anushka Sinha join the team. Key names in the London team include UK and EMEA head Jurga McCluskey and partners Katrina Cooper and Emily King. Director Anthony Michael oversees the private client practice.
Following its acquisition of Kemp Little LLP in February 2021, Deloitte Legal is well placed to advise TMT clients on M&A, outsourcing, procurement and complex regulatory issues, particularly in the area of financial services law. Andrew Joint specialises in technology issues, with a focus on assisting clients utilising AI, robotic process automation and cloud technologies. Andy Moseby is a key member of the corporate team responsible for advising well-known digital media and entertainment companies on business critical transactions, and Paul Hinton frequently advises financial services companies in relation to IT projects involving the use of electronic trading platforms. Emma Wright is often instructed by major telecoms companies to assist with customer and wholesale arrangements; she is additionally known for her expertise in cybersecurity, AI and data projects.
Deloitte Legal acquired Kemp Little LLP in February 2021, which saw it take on the latter firm's fintech practice. The amalgamated entity also benefits from ancillary support from Deloitte's non-legal disciplines, including consulting, software development, risk advisory and tax. It acts for start-ups and established fintech companies on open banking, cryptocurrencies and blockchain, electronic payments, AI and regulatory matters, among others. 'Formidable advocate' Chris Hill is 'the go-to Gandalf in the intricate world of technology legal advice'. Hill is a thought leader on mobile payments and is well-supported by Jacob Ghanty, who focuses on financial services regulation. Rich Folsom made partner in April 2020.
Deloitte Legal acquired legacy Kemp Little in February 2021, consolidating its position in the market. The team has a strong track record in conventional areas of IT law, such as e-commerce, systems integration and software development, and emerging areas, including AI, blockchain and cryptocurrencies. Emma Wright advises national and international telecoms clients on their customer and wholesale arrangements, in addition to gaining instructions from clients in the cybersecurity space to handle highly sensitive, strategic projects. Paul Hinton specialises in advising financial services companies on IT projects involving the licensing and use of market data and electronic trading platforms. Andrew Joint stands out for his role in projects utilising AI, robotic process automation and cloud technologies.
Deloitte Legal acquired technology and digital media law firm Kemp Little LLP in November 2020, which has bolstered its ability to provide a broad range of services to clients. The cross-departmental team acts for clients in the digital broadcasting, publishing, music, social media, gaming and gambling industries.  In addition to advising on strategic and operational issues, the group assists with technology-related issues underpinning clients' businesses. Its expertise includes matters involving data privacy, emerging technology and IP issues. The practice is jointly led by corporate partner Andy Moseby and commercial technology expert Calum Murray, who advises on contractual and regulatory aspects of digital media and IT development. Deborah Angel handles M&A and investments for advertising and marketing clients. Rupam Davé, who made partner in 2020, is another key member of the team.
Deloitte Legal specialises in regulatory compliance and commercial contracts, advising tour operators, travel agents, hotels and festival companies, and has a particular focus on technology following its merger with technology boutique Kemp Little LLP in February 2021. 'Exceptional' travel law specialist Farina Azam leads the practice and is notably strong in advising on ATOL and package travel regulations.
Deloitte Legal's commercial and technology practice is made up of practitioners from the legacy Kemp Little LLP team, which moved across as part of the firm's acquisition in 2021. The distinct practice handles the full spectrum of commercial mandates, including procurement issues, supply chain work, advertising and sponsorship agreements, outsourcings and distribution channel matters. Paul Hinton leads the team and Paul O'Hare is the lead contact for the sourcing legal advisory practice, while Calum Murray focuses on digital clients.
The betting and gaming practice at Deloitte Legal - which merged with Kemp Little in February 2021 - focuses on remote gambling, working closely with the fintech, regtech and digital advertising teams to advise clients in the gambling sector on commercial issues and regulatory compliance. The team has particular expertise in advising on competitions and draws, ensuring that they do not fall under gambling regulation. Director Susan Biddle is the lead for gambling matters, with an emphasis on advising tech-based companies at the interface of gambling and games. Paul Hinton leads the wider commercial technology practice.
In early 2021, Deloitte Legal acquired Kemp Little LLP and its data protection team, which acts for a range of clients from start-ups to large multinationals on data protection compliance and cybersecurity matters. The team is co-headed by Anita Bapat and Emma Wright; Bapat is recommended for data protection and privacy matters, and Wright handles cyber matters, with a focus on the telecoms sector.
In a significant development for Deloitte Legal's London office, the firm recently acquired technology and digital media firm Kemp Little, increasing its capacity for trade mark enforcement and portfolio management, assisted by various innovative legal technology tools. IP and technology disputes head Paul Garland brought over a roster of hi-tech clients from Kemp Little; other key partners include Rachael Barber, whose client portfolio features large fashion and retail names, and database rights expert Jeremy Harris.
Following its absorption of technology-focused City-based firm Kemp Little LLP in February 2021, Deloitte Legal now has a notable venture capital offering. Charles Claisse was one of the new arrivals and leads the firm's corporate team, which has a core focus on assisting IP-rich technology start-ups (including fintech entities) with growth through the funding lifecycle.
Deloitte Legal
's employment offering was bolstered by the acquisition of Kemp Little LLP in February 2021, strengthening the firm's depth and fortifying its experience in the technology, telecoms and consulting sectors. Data subject access rights, TUPE support on corporate transactions and gig-economy-related issues are key areas of strength for the enlarged group, which is overseen by
David Williams
and works in close collaboration with the wider firm's tax consultancy, risk advisory and human capital consulting departments.
Marian Bloodworth
is particularly adept in the financial services sector, whether that's day-to-day advice or complex tribunal litigation, while former Travers Smith managing partner
Andrew Lilley
, who joined in 2019, frequently handles corporate support matters.
In February 2021, Kemp Little was acquired by Deloitte Legal, which took on the legacy firm's financial services regulatory lawyers. The team has a particular specialism in fintech, as well as advising unregulated corporates on their interface with the financial sector, with the ability to draw on the consultancy firm's outsourcing and data licensing experts. The group is led by Jacob Ghanty, who has recent experience in matters involving SMCR, payments and e-money, as well as crypto-asset regulation. Chris Hill leads the fintech team, and has an impressive pedigree in payments and regtech. Paul Hinton has developed a solid niche in the regulatory aspects of market data licensing.
Deloitte Legal established its private equity team in January 2021 through it's acquisition of legacy Kemp Little LLP . The technology-focused practice is led by Charles Claisse.
Deloitte Legal >
Firm Profile
The way lawyers advise their clients has changed little in decades. But now, technological innovations are fundamentally transforming the delivery of legal services. At the same time, organisations, and their in-house legal teams, are under constant pressure to do 'more for less' while simultaneously facing the dual challenges of a heightened regulatory environment and an increasingly globalised landscape.
We believe this requires a new approach to providing legal services. One where the outcome isn't just advice, but an innovative solution that combines legal expertise with market-leading technology, scale delivery and consulting capabilities.
That's why Deloitte Legal in the UK brings together over 350 top-flight lawyers, consultants and technology experts. People who understand the implications of digitisation, big data, AI, robotics and platform-based business models in today's world. In addition, because our clients' needs generally span more than one country, our team is part of a global network of more than 2,000 Deloitte Legal professionals who collaborate seamlessly across more than 80 countries worldwide.
So whether a client needs to manage the risks of moving to the cloud, navigate data protection and IP rights, maximise opportunities to grow their business or develop the workforce of the future, we can help.
We also assist clients seeking to transform their in-house legal function, we provide innovative scale delivery solutions and we use technology to harness legal knowledge in ways that ensure in-house legal teams are delivering the best possible service to their own business. At Deloitte Legal, we combine our considerable legal, technological, scale delivery and consulting expertise to create the flexible and holistic solutions that our clients need.
Deloitte Legal is already helping clients realise the benefits of a new approach to the delivery of legal services. Why not see how Deloitte Legal can help you experience the future of law, today.
Main Contacts
| Department | Name | Email | Telephone |
| --- | --- | --- | --- |
| Partner; Managing Partner | Michael Castle | | |
| Partner, Commercial & Technology; Head of Legal Advisory | Andrew Joint | | |
| Partner, Head of Commercial & Technology | Paul Hinton | | |
| Partner, Commercial & Technology | Ed Baker | | |
| Partner, Commercial & Technology | Rupam Davé | | |
| Partner, Commercial & Technology | Richard Folsom | | |
| Partner, Commercial & Technology; Fintech Lead | Chris Hill | | |
| Partner, Commercial & Technology | Calum Murray | | |
| Partner, Commercial & Technology; Sourcing Lead | Paul O'Hare | | |
| Partner, Commercial & Technology; Telecoms and Cybersecurity Lead | Emma Wright | | |
| Partner, Commercial & Technology | Tania Williams | | |
| Partner, Commercial & Technology; Data Protection & Privacy Lead | Anita Bapat | | |
| Partner, Commercial & Technology; Financial Regulation Lead | Jacob Ghanty | | |
| Partner, Commercial Technology; Travel Lead | Farina Azam | | |
| Partner, Head of Corporate Law | Charles Claisse | | |
| Partner, Corporate Law | Deborah Angel | | |
| Partner, Corporate Law | Chris Hardman | | |
| Partner, Corporate Law | Andy Moseby | | |
| Partner, Corporate Law | Glafkos Tombolis | | |
| Partner, Head of Corporate Reorganisations | Rachel Hossack | | |
| Partner, Head of Employment Law | David Williams | | |
| Partner, Employment Law | Marian Bloodworth | | |
| Partner, Employment Law | Kathryn Dooks | | |
| Partner, Employment Law | Andrew Lilley | | |
| Partner, Head of IP & Technology Disputes | Paul Garland | | |
| Partner, Head of IT Disputes | Vicky Cooper | | |
| Partner, IP & Technology Disputes | Rachael Barber | | |
| Partner, IP & Technology Disputes | Joanna Conway | | |
| Partner, IP & Technology Disputes | Robert Griffiths | | |
| Partner, IP & Technology Disputes | Jeremy Harris | | |
| Partner, IP & Technology Disputes | Mark Lewis | | |
| Partner, Legal Entity Management | Daniel Connell | | |
| Partner, Legal Managed Services | Emily Foges | | |
| Partner, Legal Management Consulting | Craig Conte | | |
| Partner, Legal Management Consulting | Jack Diggle | | |
| Partner, Immigration | Katrina Cooper | | |
| Partner, Tax Litigation | Glen Harling | | |
| Partner, Immigration | Emily King | | |
| Partner, Immigration | Jurga McCluskey | | |
| Partner, Reward | Liz Pierson | | |
| Partner, Pensions Law | Claire Bell | | |
Lawyer Profiles
| Photo | Name | Position | Profile |
| --- | --- | --- | --- |
| | Deborah Angel | Deborah is a Partner in the Corporate department. Deborah's work includes merges… | View Profile |
| | Farina Azam | Commercial Technology Partner Work undertaken: Regulatory advice on the sale of flights… | View Profile |
| | Rachael Barber | IP & Technology Disputes Partner | View Profile |
| | Claire Bell | Partner | View Profile |
| | Marian Bloodworth | Marian is a partner in the employment team, advising commercial clients on… | View Profile |
| | Charles Claisse | Head of corporate, private equity, growth capital and M&A. Charles has extensive… | View Profile |
| | Craig Conte | Partner, Deloitte Legal Lead for LMC Contracts​ Work undertaken: Created the shared… | View Profile |
| | Vicky Cooper | Technology Disputes Partner Work undertaken: Renegotiation of a £multi-billion global IT services… | View Profile |
| | Rupam Davé | Commercial & Technology Partner Work undertaken: Acting as general counsel for a… | View Profile |
| | Kathryn Dooks | Employment Law Partner | View Profile |
| | Rich Folsom | Commercial & Technology Partner, Four Corners Intelligence Lead | View Profile |
| | Jacob Ghanty | Lead partner for Financial Regulation legal advisory. | View Profile |
| | Robert Griffiths | Partner, Disputes Work undertaken: Acting for a medical devices distributor in obtaining… | View Profile |
| | Jeremy Harris | IP and Technology Disputes Partner. Jeremy advises clients on all aspects of… | View Profile |
| | Chris Hill | Commercial & Technology Partner; Fintech Lead | View Profile |
| | Paul Hinton | Paul leads the Commercial & Technology team within Deloitte Legal. Paul has… | View Profile |
| | Rachel Hossack | Head of Corporate Reorganisations (UK) and Partner Work undertaken: Rachel has advised… | View Profile |
| | Andrew Joint | Lead Partner for Legal Advisory, Commercial & Technology Partner | View Profile |
| | Mark Lewis | Disputes Partner | View Profile |
| | Andrew Lilley | Employment Law Partner | View Profile |
| | Andy Moseby | Corporate Law Partner | View Profile |
| | Calum Murray | Commercial & Technology Law Partner Calum advises on contractual and regulatory aspects… | View Profile |
| | Paul O'Hare | Paul is a partner in Deloitte Legal's Commercial & Technology practice, and… | View Profile |
| | Glafkos Tombolis | Corporate Law Partner | View Profile |
| | David Williams | Partner, Head of Employment Law, Deloitte Legal UK | View Profile |
| | Tania Williams | Commercial & Technology Partner | View Profile |
| | Emma Wright | Commercial & Technology Partner | View Profile |
Staff Figures
Number of UK partners : 41
Legal Briefings
Corporate governance in Mexico: overview and trends 2021

Adapting Mexican corporate governance policy related to new market realities would need corporate law reform with the backing of enforcement. Nevertheless, certain local instruments – which lack binding force and which may, at best, fit in the category of 'soft law' – attempt to direct corporate practices through a voluntary approach. This is the case …