Deloitte Legal > London, England > Firm Profile
Deloitte Legal
Offices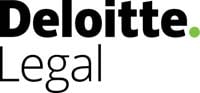 Deloitte Legal
2 New Street Square
LONDON
EC4A 3BZ
England
Deloitte Legal > The Legal 500
Rankings
At
Deloitte Legal
, the '
very accessible, available and knowledgeable
' practice '
provides coherent and aligned solutions
' to its client roster of high-profile corporates. The dedicated team is led by
Rachel Hossack
, who specialises in intra-group reorganisations and business transformations. Other key individuals include director
Nirosha Perera
, who regularly acts for large privately owned or listed global groups and US inbound clients; associate director
Jesika Patel
and managing associate
Peter Grigor
, who has recently been active in legal entity rationalisations, operating model transformations and intra-group debt simplification work.
Deloitte Legal
's corporate law team harnesses the Big Four firm's wider capabilities to combine legal, tax, financial, consulting and corporate finance advisory services to deliver a single solution to clients, covering all parts of the M&A lifecycle. In February 2021, the team expanded significantly as a result of its acquisition of Kemp Little LLP. Team head
Charles Claisse
 has extensive experience in M&A for the digital economy.
Andy Moseby
 has a particular focus on the digital media and gaming sectors, while
Glafkos Tombolis
 has knowledge of the healthtech and TMT sectors.
Large-scale, long-term corporate project work is a core strength of the immigration offering at
Deloitte Legal
, which is headed up in the UK and EMEA by
Jurga McCluskey
. The team has seen significant growth in its technology client base, especially since its early 2021 merger with specialist firm Kemp Little, and its recent experience extends to assisting clients with the execution of complex and time-sensitive evacuations in moments of geopolitical crisis. McCluskey works alongside immigration experts
Katrina Cooper
, who is dual-qualified in England and Wales and Australia and sits on the global immigration leadership team, and
Emily King
. In addition to its work for business clients, the firm also acts for private clients, where associate director
Kathryn Crane
is a key contact, overseen by director
Anthony Michael
.
Deloitte Legal
's TMT practice has continued to develop after its 2021 acquisition of Kemp Little, with new telecoms, data protection, and cybersecurity lead
Cavan Fabris
arriving from
EY Law
in February 2022. Alongside a developing role as a long-term strategic adviser to major technology clients, mid-market M&A remains a core strength of the team, with
Andy Moseby
a key contact in this area.
Calum Murray
heads up the overall TMT industry offering, and is especially well regarded for his work providing strategic support to both established digital players and clients newly expanding their digital offerings. Other significant lawyers include
Andrew Joint
and
Paul Hinton
, while
Paul O'Hare
 spearheads the firm's outsourcing offering.
Deloitte Legal
acquired Kemp Little in 2021, incorporating its fintech practice in the process. The team handles the full gamut of fintech issues, including digital payments and e-money work, open banking, crypto and blockchain issues and insurtech matters. The commercial technology department works closely alongside lawyers from the financial regulation, data protection, IP, corporate and employment legal teams. Practice head
Chris Hill

specialises in fintech contracting, including software, cloud, data, IP licensing, AI and open banking issues.
Jacob Ghanty
handles financial regulation matters, while
Rich Folsom
 is recommended for dealing with cryptocurrency issues. The team has been bolstered by the arrival of director
Richard Aitchison
in June 2021.
A broad offering across media and entertainment, delivered from a tech-heavy angle defines the practice at
Deloitte Legal
which serves a diverse client base including Thomson Reuters, DAZN, and Sky. The team was significantly boosted by the acquisition of Kemp Little in early 2021; on the corporate side, co-head
Andy Moseby
takes the lead, he is a specialist in advising media companies on exits. Co-head
Calum Murray
advises on commercial and regulatory matters, particularly focusing on the internet and clients operating a digital business. The leadership trio is completed by
Paul Garland
, who leads the team on IP-centric work. Another specialist in issues arising from IP and the internet is
Joanna Conway
who is particularly noteworthy for her expertise in digital content risk and online harm. Associate
Emily Nuttall-Wood
comes recommended for her work on the intersection of IP rights and advertising.
With a particular focus on the growing impact of technology in the travel industry, Deloitte Legal specialises in regulatory advice and commercial contracts for tour operators, travel agents, hotels and festival companies. Most recently, the team has advised numerous high profile domestic and international clients on navigating the challenges of Brexit and COVID-19. Leading the team with 12 years' travel law experience, Farina Azam focuses on ATOL and package travel regulations, while Luke Golding's strengths in contracts are a notable asset to the team.
Deloitte Legal
has a technology sector specialism and its lawyers have expertise in standard IT law, such as cloud, e-commerce and system integration matters, as well as newer emerging technologies, including digitisation, quantum computing, AI, robotics and blockchain. On the telecoms side, the team handles outsourcings, sub-sea cable systems and regulatory matters.
Andrew Joint
is head of the commercial and technology team and has a strong focus on AI, machine learning, robotics and cloud technologies, while
Cavan Fabris
leads the data protection, cybersecurity and telecoms practice having joined the firm in early 2022.
Paul Hinton
acts for financial services clients on complex IT projects involving licensing issues and electronic trading platforms.
Vicky Cooper
specialises in dispute resolution in the IT and outsourcing spaces, advising both customers and suppliers.
Emma Wright
departed to
Harbottle & Lewis LLP
  in February 2022.
Deloitte Legal
's team is able to draw on the firm's wider consultancy and technology capabilities to advise on commercial issues arising from all stages of the business process, including procurement matters, supply chain agreements, advertising and marketing work, and distribution issues.
Paul Hinton
and
Calum Murray
jointly lead the practice, focusing on financial services and digital clients respectively, while
Andrew Joint
 and
Paul O'Hare
 advise clients on technology contracts.
Deloitte Legal
's recent acquisition of specialist technology and digital media firm Kemp Little LLP is integral to the firm's UK IP offering. Adept at advising on trade mark enforcements, IP portfolio management and strategy issues, IP acquisitions and disposals, and dispute resolution, the team is headed up by
Paul Garland
. Software and data licence disputes are the purview of
Jeremy Harris
, while
Joanna Conway
maintains a focus on the financial services and fintech sectors.
Rachael Barber
is notable for her extensive expertise in the retail and luxury sectors, acting for a prestigious roster of multi-national clients.
At
Deloitte Legal
, the client roster spans a broad array of financial services players including banks, insurance companies, fintech and cryptocurrency businesses, fund managers and e-money issuers.
Jake Ghanty
leads the practice, which is geared to support on multi-jurisdictional affairs, and is especially acclaimed for his knowledge of payments laws and regulations.
Offering multidisciplinary expertise with a global footprint,
Deloitte Legal
is a popular choice for corporate employers for cross-border TUPE transfers, reorganisations and restructurings. Practice head
David Williams
 and the '
exceptional
'
Andrew Lilley
 are its key contacts. Williams is recommended for litigation, while Lilley is the go-to for consumer industry clients, and advise involving senior executives, incentives and redundancy programmes.
Deloitte Legal >
Firm Profile
The way lawyers advise their clients has changed little in decades. But now, technological innovations are fundamentally transforming the delivery of legal services. At the same time, organisations, and their in-house legal teams, are under constant pressure to do 'more for less' while simultaneously facing the dual challenges of a heightened regulatory environment and an increasingly globalised landscape.
We believe this requires a new approach to providing legal services. One where the outcome isn't just advice, but an innovative solution that combines legal expertise with market-leading technology, scale delivery and consulting capabilities.
That's why Deloitte Legal in the UK brings together over 350 top-flight lawyers, consultants and technology experts. People who understand the implications of digitisation, big data, AI, robotics and platform-based business models in today's world. In addition, because our clients' needs generally span more than one country, our team is part of a global network of more than 2,000 Deloitte Legal professionals who collaborate seamlessly across more than 80 countries worldwide.
So whether a client needs to manage the risks of moving to the cloud, navigate data protection and IP rights, maximise opportunities to grow their business or develop the workforce of the future, we can help.
We also assist clients seeking to transform their in-house legal function, we provide innovative scale delivery solutions and we use technology to harness legal knowledge in ways that ensure in-house legal teams are delivering the best possible service to their own business. At Deloitte Legal, we combine our considerable legal, technological, scale delivery and consulting expertise to create the flexible and holistic solutions that our clients need.
Deloitte Legal is already helping clients realise the benefits of a new approach to the delivery of legal services. Why not see how Deloitte Legal can help you experience the future of law, today.
Main Contacts
| Department | Name | Email | Telephone |
| --- | --- | --- | --- |
| Partner; Managing Partner | Michael Castle | | |
| Partner, Commercial & Technology; Head of Legal Advisory | Andrew Joint | | |
| Partner, Head of Commercial & Technology | Paul Hinton | | |
| Partner, Commercial & Technology | Ed Baker | | |
| Partner, Commercial & Technology | Richard Folsom | | |
| Partner, Commercial & Technology; Fintech Lead | Chris Hill | | |
| Partner, Commercial & Technology | Calum Murray | | |
| Partner, Commercial & Technology; Sourcing Lead | Paul O'Hare | | |
| Partner, Commercial & Technology; Financial Regulation Lead | Jake Ghanty | | |
| Partner, Commercial & Technology; Financial Regulation | Clare Jenkinson | | |
| Partner, Commercial & Technology; Travel Lead | Farina Azam | | |
| Partner, Commercial & Technology; Data Protection & Privacy | Cavan Fabris | | |
| Partner, Head of Corporate Law | Charles Claisse | | |
| Partner, Corporate Law | Chris Hardman | | |
| Partner, Corporate Law | Andy Moseby | | |
| Partner, Corporate Law | Glafkos Tombolis | | |
| Partner, Head of Corporate Reorganisations | Rachel Hossack | | |
| Partner, Head of Employment Law | David Williams | | |
| Partner, Employment Law | Marian Bloodworth | | |
| Partner, Employment Law | Kathryn Dooks | | |
| Partner, Employment Law | Julia Gorham | | |
| Partner, Employment Law | Andrew Howard | | |
| Partner, Employment Law | Andrew Lilley | | |
| Partner, Pensions Law | Claire Bell | | |
| Partner, Head of IP & Disputes | Paul Garland | | |
| Partner, IP & Disputes | Rachael Barber | | |
| Partner, IP & Disputes | Joanna Conway | | |
| Partner, IP & Disputes | Robert Griffiths | | |
| Partner, IP & Disputes | Jeremy Harris | | |
| Partner, IP & Disputes | Mark Lewis | | |
| Partner, Disputes | Matthew Irvine | | |
| Partner, Legal Entity Management | Daniel Connell | | |
| Partner, Legal Management Consulting | Jack Diggle | | |
| Partner, Legal Management Consulting | Craig Conte | | |
| Partner, Legal Management Consulting | Tom Brunt | | |
| Partner, Immigration | Katrina Cooper | | |
| Partner, Tax Litigation | Glen Harling | | |
| Partner, Immigration | Emily King | | |
| Partner, Immigration | Jurga McCluskey | | |
| Partner, Reward | Liz Pierson | | |
Lawyer Profiles
| Photo | Name | Position | Profile |
| --- | --- | --- | --- |
| | Farina Azam | Commercial & Technology Partner – travel, hospitality and leisure lead Specialisms include:… | View Profile |
| | Rachael Barber | IP & Disputes Partner | View Profile |
| | Claire Bell | Partner, Head of Pensions Law | View Profile |
| | Marian Bloodworth | Employment Law Partner | View Profile |
| | Charles Claisse | Head of corporate, private equity, growth capital and M&A. Charles has extensive… | View Profile |
| | Craig Conte | Lead Partner for Legal Operate. Work undertaken: Created the shared service centres… | View Profile |
| | Vicky Cooper | Technology Disputes Partner Work undertaken: Renegotiation of a £multi-billion global IT services… | View Profile |
| | Kathryn Dooks | Employment Law Partner | View Profile |
| | Cavan Fabris | Lead Partner for data protection & privacy, cybersecurity and telecoms at Deloitte… | View Profile |
| | Rich Folsom | Commercial & Technology Partner, Four Corners Intelligence Lead | View Profile |
| | Jacob Ghanty | Lead partner for Financial Regulation legal advisory. | View Profile |
| | Robert Griffiths | Disputes Partner Work undertaken: Acting for a medical devices distributor in obtaining… | View Profile |
| | Jeremy Harris | IP and Disputes Partner. Jeremy advises clients on all aspects of the… | View Profile |
| | Chris Hill | Commercial & Technology Partner; Fintech Lead | View Profile |
| | Paul Hinton | Paul leads the Financial Services team within Deloitte Legal.  Paul has over… | View Profile |
| | Rachel Hossack | Head of Corporate Reorganisations (UK) and Partner Work undertaken: Rachel has advised… | View Profile |
| | Clare Jenkinson | Financial Regulation Partner. Clare is a partner within Deloitte Legal, who specialises… | View Profile |
| | Andrew Joint | Lead Partner for Legal Advisory, Commercial & Technology Partner | View Profile |
| | Mark Lewis | Disputes Partner | View Profile |
| | Andrew Lilley | Employment Law Partner | View Profile |
| | Andy Moseby | Corporate Law Partner | View Profile |
| | Calum Murray | Commercial & Technology Law Partner Calum is a Partner in the Commercial… | View Profile |
| | Paul O'Hare | Paul is a partner in Deloitte Legal's Commercial & Technology practice, and… | View Profile |
| | Glafkos Tombolis | Corporate Law Partner | View Profile |
| | David Williams | Partner, Head of Employment Law, Deloitte Legal UK | View Profile |
Staff Figures
Number of UK partners : 40
Legal Briefings
Corporate governance in Mexico: overview and trends 2021

Adapting Mexican corporate governance policy related to new market realities would need corporate law reform with the backing of enforcement. Nevertheless, certain local instruments – which lack binding force and which may, at best, fit in the category of 'soft law' – attempt to direct corporate practices through a voluntary approach. This is the case …