The aim of this guide is to provide its readers with a pragmatic overview of Merger & Acquisitions laws and regulations across a variety of jurisdictions.
Each chapter of this guide provides information about market sectors, regulatory authorities, due diligence, deal protection, public disclosure, governing law, director duties and key influencing factors influencing M&A activity over the next two years.
The Q&A template for each chapter has been provided by Richard Hall of Cravath, Swaine & Moore.
7th Edition | Published: April 2023
Hot Topic: U.S. Regulatory Merger Control Regimes: Negotiating with Deal Delays in Mind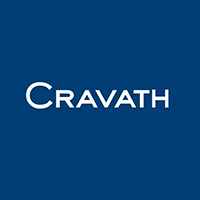 Introduction  Over the past few years, amidst the political reshuffling that followed the U.S. Presidential election of 2020, there has been an effort to change how the Federal Trade Commission ("FTC") and the Antitrust Division of the Department of Justice ("DOJ") approach antitrust merger enforcement.  The effort has manifested in an increased number of deals …
Continue reading "U.S. Regulatory Merger Control Regimes: Negotiating with Deal Delays in Mind"
Hot Topic: Carve-Out Transactions: Particularities under Swiss Law

After the Swiss M&A market had experienced an extremely busy year 2021 caused by various factors and driven by the recovery from the Covid-19 pandemic, the expectations going into 2022 were accordingly optimistic. This optimism was however curbed when Ukraine was invaded by Russia on February 24, 2022 which brought new uncertainties for the entire …
Continue reading "Carve-Out Transactions: Particularities under Swiss Law"