The business case for diversity has never been stronger, but we still need more progress on a global scale. Creating a workplace that's committed to diversity, inclusion, equity and belonging is a journey that takes constant commitment, ongoing investment, and intentional action from everyone across an organization. Companies must focus not just on attracting a diverse slate of candidates, but also on retaining them and advancing them into executive, management, technical, and board roles.  Consistent demonstration of this commitment at the highest levels is necessary to set the tone and expectation throughout the rest of the organization.
For example, at PayPal, we've focused on building a diverse Board of Directors with years of experience and who provide a range of leadership perspectives. Our Board of Directors is currently 45% women and underrepresented ethnic groups. Our Employee Resource Groups (ERGs) also play an important role in ensuring we listen to the voices of all employees. We need to understand diverse experiences and ensure PayPal employees always feel supported, protected and included. By partnering with ERGs, we are better positioned to advocate for employees who are women, Black, Latinx and Hispanic, veterans, LGBTQ, specially-abled or disadvantaged. This diversity also strengthens our ability to innovate and to understand and better serve our customers.
Our work will never be complete – sustained advancements in diversity and inclusion require a consistent and holistic approach. It's critical to our culture and to how we do business, and we're committed to continuing to doing even more going forward.
Taking a stand
At PayPal's core, we are a mission-driven, values-led organization. When something runs counter to our values, we must stand up, speak out and, importantly, take action. This naturally requires a strong partnership between the business and the Legal team. Given the recent proliferation of societal issues, and the rapid acceleration of innovation and technology, legal functions must be in lock-step with their partners – both across the business and in the public sector – to provide strategic counsel and identify risks. The success of this model can be seen in the many actions PayPal has taken over the past several years – from ensuring we pay equally across gender and ethnicity, to withdrawing from North Carolina in response to the passage of discriminatory laws against the LGBTQ community, to opposing discriminatory laws targeting immigrant communities, to taking stands on removing white supremacists and other hate groups from our platform.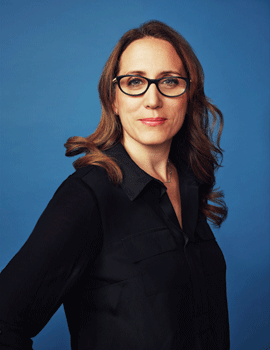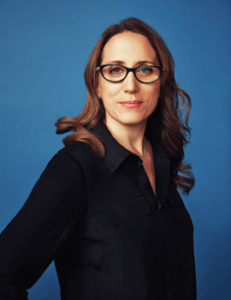 Recently, I've worked in close collaboration with PayPal's leadership team to acknowledge and confront the systemic racism endured by our Black colleagues and customers for far too long. In response, PayPal announced a $530m commitment to support Black- and minority-owned businesses and communities through a multi-pronged initiative designed to help address the immediate crisis and set the foundation for sustained engagement and progress towards economic equality and social justice. As part of the program, PayPal committed $15m towards strengthening the company's internal HR and D&I programs. Of this, $10m will be invested in university and high school recruiting, pro-bono engagements, public advocacy initiatives, and matching employee giving and volunteer hours. The remaining $5m will be pooled to be shared among PayPal's Employee Resources Groups to help drive internal programming and community engagement aligned to the company's mission to democratize financial services.
Building networks
Lack of diversity in leadership roles remains a challenge for the legal profession. Systemic racism is a topic on everyone's mind right now and it's more important than ever for us to do all we can to promote diversity and inclusion in the legal field. The benefits are clear – as companies diversify their workforces, they are able to serve more diverse customers. Diversity of thought and experiences allow us to uncover new ideas, challenge legacy processes and better solve customer pain points.
I've long been an advocate for mentorship and at PayPal, we're constantly seeking innovative solutions to create better support systems and encourage greater connection. In developing the Women Luminaries Program in Singapore, for example, we set about to help address the gender diversity gap in technology. Through the program, we partnered with local universities to provide tuition scholarships, mentoring, internships, technical workshops and courses, and networking.
I came into this profession with no network myself, and without the privilege of personal or professional connections. In fact, I was the first in my family to go to college so my advancement as a lawyer has been a distinct combination of hard work, and mentors and sponsorsThe lack of diversity can, unfortunately, still be attributed to the fact that many people don't have a network. I believe every lawyer with influence should be compelled to use their network to support under-represented lawyers, whether that's introducing new law students to law firm partners, or advocating for diverse pipelines in law firms, or by simply serving as a mentor.
I believe it is important to not only ensure my own team is diverse, but that outside firms with which we work also have diverse representation. I am proud that the PayPal legal team has committed to the Mansfield Rule and for the 2019-2020 inaugural pilot, was one of only 13 legal departments to have earned the Mansfield Plus Certification. The primary goal of the Mansfield Rule is to increase the representation of historically underrepresented lawyers in legal department leadership by broadening the pool of women, racial/ethnic minorities, LGBTQ+ lawyers and lawyers with disabilities who are considered for leadership roles, open positions for lawyers, high-visibility work opportunities, and outside counsel hiring. This commitment went beyond our established annual diversity survey and extends it to each new matter. We have also created an internal Legal Diversity Council that meets regularly to discuss opportunities and initiatives, and to track our progress. We hope that PayPal's commitment to important initiatives such as this encourages others to take similar action.