Childhood in two cultures
I was born in Israel and my family moved to the United States when I was seven. I still have vivid memories of running in and out of bomb shelters during the 1973 Yom Kippur War. My father was drafted into the Israeli army and we didn't see him for several months. My mom was pregnant with my brother and we moved in with my grandparents. Luckily, my dad survived the war and came home to us. My childhood was non-traditional in this way, and a few others, but in most other respects, it was a very happy one.
We came to the U.S. because my dad had the quintessential American dream. He used to draw outlines of America in the sand when we went to the beach in Israel and he was passionate in his belief that moving here would give him and his family a better chance at success.
We ended up in Skokie, Illinois, where I got my first taste of snow in the form of the blizzard of '76. I didn't know any English but picked it up and was fluent within a year. Though so many things were new and I often felt different in this new culture I was experiencing for the first time, I recall making friends and feeling accepted.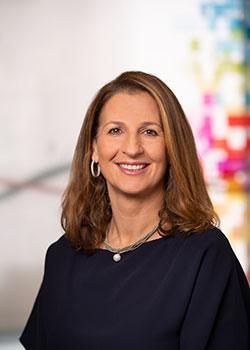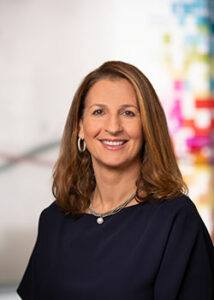 My parents worked their way up from the bottom. At first, we would spend many Saturdays picking through people's garbage, for toys, furniture, whatever we could find that might be useful. For me, as a kid, it was fun and we often did it with one or two other families. I remember one time finding a game that someone had thrown out called "Don't Spill the Beans," which, to this day, I remember as one of my best Saturday finds!  We moved on from that life, when getting 50 cents to buy a treat from the neighbourhood ice cream truck was the highlight of my week, to a life that was ultimately more middle- to upper-middle-class, all through my parents' sheer determination and hard work. That experience really set the stage for my own philosophy and approach to life.
Hard work and great mentors
When it comes to diversity and inclusion, one of the things that stands out in my mind is my parents. I was the only girl in the family, the oldest, with two younger brothers. My parents raised me to dream big and without any limitations or barriers. It was all wrapped up in the American dream: you're here, you've got these talents, go for it. It never occurred to me that gender would or could be a barrier, so I had a lot of ambition and big aspirations.
While that is a great philosophy to instil in a young person, it does not mean there are no barriers. In my 27 years as a lawyer I don't recall experiencing overt discrimination, but I always felt the need to be the hardest worker in the room to stand out.
Hard work alone isn't enough, though, and I've also been really fortunate to find wonderful mentors—people like Arne Sorenson, now CEO of Marriott, and Sharon Barner, who is now general counsel of Cummins Inc. Sharon is one of those exceptional mentors who always supported and mentored women, and still does to this day. She was intentional about it; that, I learned, was key.
They and others at every firm and company where I've worked pushed me or pulled me along. And I know they helped me overcome bias of which I wasn't always aware. Fast-forward to today, when, as a leader, I recognize the need to be intentional about helping and supporting others in their career journeys.
When you're facing unconscious or conscious bias, hard work alone is not enough; you need people who are there advocating for you, helping you navigate. Leaders must make sure to be intentionally mindful of helping, supporting and recognising what the various people in your community and in your department need. I hope I can play the role for them that my mentors played for me—whether the people I'm advocating for are aware of my support or not.
Lessons in leadership
I like to read leadership and management books for fun; the subject has always fascinated me. Even so, I didn't realize the true meaning of leadership until I went in-house. When I joined Abbott Laboratories in 2010, I was responsible for leading the patent litigation group globally. That was the first time I had a global team and really learned how to guide and empower others in their work. For me, a lot of what I did was (and still is) guided by instinct, but I also learned to develop and question my instincts by studying, listening to others, and watching what other leaders do well.
The most valuable skill of leadership that I learned is empathy. You don't need power to be a leader. What marks you out as a strong leader is getting the right people in place who you trust and then handing power to them.  That's when you get incredible results.
We have an incredibly diverse legal department at Lilly, and that type of empowering leadership tends to bring out the best in a diverse team. We encourage each person to bring their own experiences and skills to the table.
All the organizations where I've worked in-house, from Abbott to WellCare and now Lilly, have had strong representation among women and minority groups. It is something to be celebrated and it's a continuous journey to progress on this front.
Even so, I have been struck by the exceptional and intentional commitment to diversity at Lilly, and the level of determination and focus starting at the very top of the organization.  It even struck me during my interviews for this job that people talked about bringing your whole self to work. That is something I have continued to strive for in the legal team.
Psychological safety
One of the first things I ask myself when I go to work somewhere is, 'Is there a sense of psychological safety in this group?' I am a big believer in creating a feeling of psychological safety within my teams. When you do that, people can be themselves—not only who they are now but who they're becoming. They can disagree openly, and that leads to sharing. To me, psychological safety is reflected in a team that can openly disagree. That helps foster an environment where inclusion is a natural by-product because different viewpoints, experiences, and approaches are openly expressed. There is diversity of people's experiences, people's thoughts—and an atmosphere where everyone feels they can speak up. That's how you get the best ideas and, ultimately, the best decisions.
When I reflect on what diversity brings to the table, I realize it's about fostering a sense of inclusion. If you're mindful of the fact that there is discrimination, that there is bias, and you've had to overcome it, you understand that you need to take concrete steps to build an inclusive culture, one that welcomes and supports differences. The result is a more creative, supportive and fun place to work.
Turning empathy into action
It's been shown that companies with gender-diverse leadership deliver, on average, better financial performance than those with low numbers of women in senior positions. Lilly has been successful in boosting the number of women in leadership roles. Nearly half of our CEO's leadership team is female.  Globally, women account for 50% of those in management roles globally, and our U.S. workforce is 29% minority group members.
Much of this progress stems from 2015, when Lilly began undertaking Employee Journeys—deep research into the lived experience of populations of Lilly employees. It involves a level of honesty and transparency you don't often see in a major corporation.
We started with the Women's Journey and have since used that experience and success to understand enablers and barriers for African Americans, Asians, Latinos and most recently LGBTQ employees. We've turned this understanding and empathy into action, so the organization can address unconscious biases to enable more career development opportunities for everyone. We have learned so much. We are just finishing up the fifth journey, for lesbian, gay, bisexual, transgender and queer employees.  This work has made a tremendous difference in our culture.
The Journeys represent a key element of Lilly's approach to diversity and inclusion:  We treat it as a business challenge. Of course, D&I is about fairness, justice and so much more, but we don't treat it as a "special case.". We treat it as a business challenge that is as important as any other challenge the business may face.  And we're transparent with our enterprise data.
How would you go about addressing a business challenge? You would be self-reflective, you would go out and benchmark, you would collect information, you would bring in the right stakeholders, you would invest in it. Those are all things we have done to improve D&I at Lilly. We are fortunate that our top leaders are consistently setting and stating publicly their expectations that we are going to have an inclusive culture, that we are going to hold leaders accountable, and that we will build inclusive and diverse teams.
In the legal department, we do a few other things that are unique to our team. We have partnered with Indianapolis area high school programs to strengthen diversity in the pipeline by exposing diverse students to the legal profession, and right now we're looking at doing Lilly internships for law students. We also have some mentoring programmes for law firms and colleges, which helps us to empower earlier stage lawyers and law students and provide exposure to the opportunities that are available to them. We have also been holding fireside chats within the legal department, which give people on the team an opportunity to openly share their views on our culture and what aspects of it we can improve. We participate in pro bono activities and have also put our money where our mouth is, especially on the racial justice front. Lilly has committed over 25,000 employee volunteer hours and multiple internal initiatives over the next five years, and the Lilly Foundation has committed $25 million of community investment over the same time period. When we hire, we are mindful and intentional about considering a diverse pool of candidates – and ensuring a diverse panel of interviewers.
As General Counsel, I have a lot to live up to in meeting the D&I expectations of our leadership, but it is a thrilling challenge to take on. Diverse candidates bring strength to a team and people who have overcome adversity often make exceptionally strong leaders.