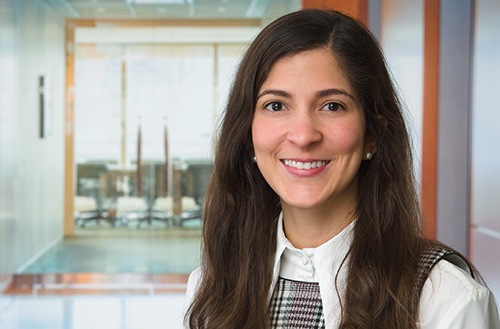 Having a diverse team brings different points of view to the table where a specific solution or point is raised because of the unique perspective of an individual based on their life experience and identity. I have been in situations where someone raised a point that was within my blind spot, and without which the group would not have reached its ultimate decision. I also believe that diverse teams have the ability to be more creative and innovative in their way of thinking leading to better decision making overall.
A diverse team also tends to share more and therefore tends to be more involved and more engaged. Better engagement results in teams with strong talent retention. Beyond being good for performance, it also results in a better work environment, better culture, happier employees and gives you more access to a better talent pool – it's a good cycle to be in.
Another key aspect to the importance of diversity is when it comes to leadership positions. When younger diverse talent sees people who reflect their own diversity in leadership, they see people that they can identify with and feel more represented and willing to stay for longer in an organization. For example, if you are a woman and see other women in leadership positions, I think there is a sense that you can trust that your own perspectives will be better represented because similar life experiences create an empathy.
Beyond gender, I think the importance of representation goes for all traditionally underrepresented groups. If you have people in leadership positions with different identities, backgrounds, etc., it creates a greater sense of trust that anyone that works hard can succeed, regardless of their background. In addition, this trust become cyclical because once you succeed you want to stay and help lift up those who are coming up behind you. All of this creates a better environment, group of talent and overall performance, as studies have shown.
When it comes to how we serve our clients, having diverse teams is also incredibly important because studies show that diverse teams consistently outperform teams that lack diversity. It is also critical that we are able to demonstrate value alignment with our clients when it comes to fostering an inclusive culture. Many clients are demonstrating that diversity is a top priority. Therefore, law firms that in the best case scenario are seen as extensions of that in-house team, must be able to further reinforce that.