Ravi Singhania (RS): how do you pick lawyers for your company?
Nandita Khurana (NK): When picking an outside counsel for our company, we are looking for a firm with an established track record in the practice area in question. We also want them to have an understanding of our industry, business model, company culture, and objectives. In addition, we are looking for lawyers who are genuinely concerned with safeguarding our interests and who can provide practical legal solutions suitable for our business.
RS: What are your service expectations from outside counsel?
NK: In essence, we expect them to be a strategic adviser to the company. We need counsel to provide a confident and well-thought-out solution on the issue concerned. In short, don't present me with the options; provide me with a solution backed by your logic and experience.
RS: What kind of fee arrangement do you prefer?
NK: Billable hours are a passé. We are living in times of software and apps which provide real-time information and decision-making capabilities for live, short-term and long-term problems, as well as their financial management. We expect outside counsel to work as an extension of our in-house team and thus, expect more certainty and predictability in billings.
We prefer working with most of the outside counsel and law firms who offer alternative fee arrangements, options involving blended hourly rates, fixed fees, retainers, yearly fees, contingent fees, discounts and value-added services. We work on tight budgets and expect our law firm partners to help us manage those legal budgets.
It's important, too, to find ways to offer more services in that money. For instance, an external legal counsel instantly becomes the apple of my eye if you are updated about my company through reading of our annual reports, news and social media. Be my trusted associate and keep an eye on what might positively or negatively affect my business to get that brownie point.
RS: Do you have different categories of law firms for different types of matters?
NK: We are living in an era of specialisation. Today, you have experts for every ailment. I see the trend is shifting towards boutique law firms that are experts in their fields and area of specialisation, be it infrastructure disputes, intellectual property, competition law, capital markets or aviation.
Therefore, we do prefer experts who have successful track record in their practice area and have experience of advising companies in our sector. It provides a better perspective, as well as saving us billable hours and a lot of spade work to make them understand what we do. A boutique firm with similar clientele in my sector has a better handle on my business, industry trends, competitors and challenges.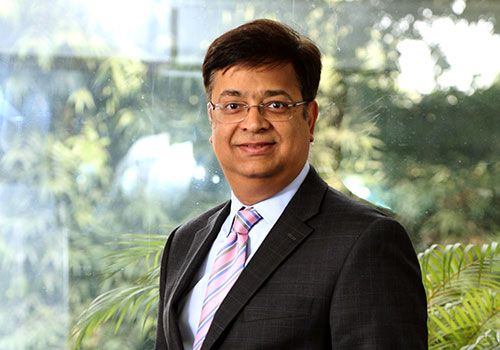 RS: What is your process for finding new external counsel?
NK: Word of mouth is one of the most important reference criteria when hiring outside counsel. We have our own due-diligence procedures, like looking at the ratings of legal directories like The Legal 500 and, at times, checking their references from other in-house counsel who have used their services.
Cold calls and legal articles on email are helpful if they are relevant to my particular area of focus, too. Spamming my inbox won't help either of us. Know your client (or prospective client) before sending that newsletter or requesting for a meeting.
RS: Do you prefer local lawyers more than global firms?
NK: It depends on the kind of assignment and the complexity of matter involved. For multi-jurisdictional matters like M&A and antitrust approvals, we prefer firms which have resources, coordination skills, networks and management capabilities in the chosen countries and jurisdictions.
For local compliance involving both contentious and non-contentious matters, it is always better to hire locals.
RS: Lawyers have been receiving a lot of flak from the judiciary and the users of their services for using too much legalese. What is your take on the lawyer who does not speak legal language?
NK: I always prefer plain talk over legalese in legal opinions. I do not hire an outside counsel to spend hours reading a 20-page memo full of sections and clauses. Keep the language simple, so that I can also explain it to my management and board of directors who are not lawyers. In short, don't send me an email with an attachment where you could have explained your point in a few words and then bill the company for a memo to client. In my experience, a lot of times I have felt that it was very much possible to explain a legal position in plain English in ten bullet points than a twenty page memo.
At the end of the conversation, Khurana asked where outside counsel feel a lack of support from in-house teams, to which Singhania replied:
For me, the general counsel is the best resource I have about a company. They understand the ecosystem of the business, the board of directors, and the management. We expect them to tell us everything which is relevant in helping them legally. Do not hide vital information and have faith in us.
We do not expect GCs to be the legal experts, after all, that is why we are there! But during the conversation and discussion on legal advice and the recommended course of action, at times GCs do not like to be treated like a novice and explained basics of legal position and procedure. When we assume they know it all, at times we've found that they were unaware and expected hand-holding. We are there to answer your question and no question is a stupid question; please interject and ask us as much as you want to know.
You mentioned that you look at ranking bodies when hiring a law firm. Therefore, after years of dedicated service, please do give out a positive recommendation to the legal directories and don't ignore that email from the researcher.
Lastly, I have mouths to feed and maintain the momentum of the work being done for you. Plus, we do not have big budgets and cash flows like big companies. We are tirelessly working to ensure preventive compliance for you, strategies to save you millions in disputes, and managing your mergers and acquisitions. The least that we expect is being paid on time. If we are important to you, it should be communicated to the finance teams as well.
Also, trust me that I have the best interest of your company in mind, so trust my recommendation when I bring you the bad news and you should consider settlement.