Although the interactivity of the online database allows users to draw their own conclusions, The Legal 500 has sifted through the millions of data points to draw out some poignant in-house and law firm findings.
Innovation has become a buzzword both in-house and in law firms, but there is often confusion about what 'innovative legal services' look like. Does it mean creative approaches to problem solving? Is it the way in which your lawyers and support staff work? Is it interpretative of existing legal precedent? Or is it the way in which working methods are refined using technological advancement?
In recent times the latter has become the focus of talk in the market, and the route that many firms have begun to take.
There have been numerous partnerships with tech providers, and some firms embracing the rise of artificial intelligence and its application to law. Innovation has come to be perceived as a way to improve efficiency, reduce cost and achieve better results. However, the adoption of new, innovative working methods has been noticeably slower in the law than it has in other sectors.
The concept
The Legal 500's 2016 Client Intelligence Report is a comprehensive investigation into the global legal market, looking at both the in-house and private practice market. The 2016 report contains feedback from 9,096 unique respondents, making the report the largest legal survey in the world. The respondents are from 118 countries, accounting for 79% of the FTSE 100 and 81% of the Fortune 100. The research took approximately 5,300 hours of interview time.
Of the total number of respondents, 2,453 were based in the UK, covering a range of sectors. The highest response rate came from the financial, banking, real estate, commercial and professional services, and energy sectors.
Unlike any existing research, our data is fully accessible and interactive, granting users the unique opportunity to generate customisable presentations and reports, as well as read The Legal 500's analysis. All of the data can be filtered according to sector, company revenue, country and region, through the Client Intelligence Report website: www.clientintelligencereport.com.
Some elite firms, notably Allen & Overy, have made innovation part of their value proposition. Allen & Overy, which established an innovation panel back in 2007, has undertaken a number of initiatives under the direction of former global managing partner Wim Dejonghe. Also in 2007, Berwin Leighton Paisner created its freelance lawyer service Lawyers On Demand, and the offering has since grown as an independent company operating under the law firm's guidance.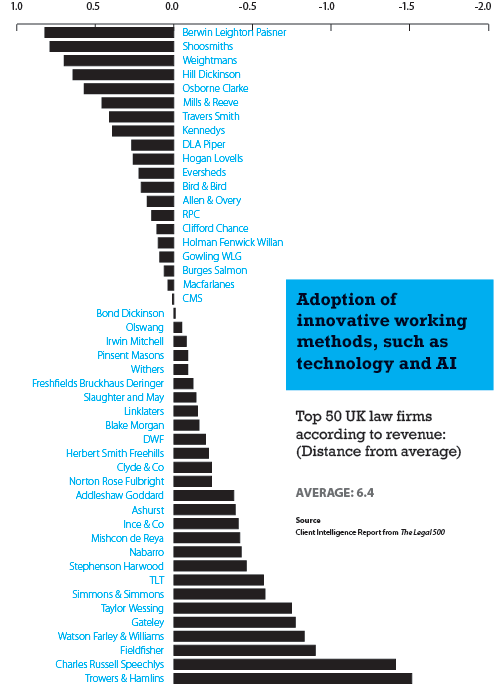 Technology is also playing an increasingly prominent role in law firms' innovation strategies. Berwin Leighton Paisner made headlines in 2015 by working with software developer RAVN Systems on an intelligently automated document review system. Allen & Overy has also stepped up its tech-based innovation strategy, recently entering into a joint venture with Deloitte to launch MarginMatrix, an automated derivatives compliance system pitched at clients active in the over-the-counter (OTC) derivatives market. Even Ashurst – a firm that many would say lay on the traditional side of the spectrum – is now partnering with Axiom to launch a technology-driven regulatory compliance tool, while Clifford Chance has announced a partnership with Canadian artificial intelligence provider Kira Systems.
The research
An in-depth questionnaire covered a range of topics designed to capture a snapshot of the global legal market. In-house lawyers and other purchasers of legal services were asked about their internal legal team, outlining their recent challenges, how they demonstrate value and overall integration with business peers. Participants also completed information on the changing nature of the overall legal profession, covering future trends, in-house developments, industry-specific challenges, changes in legal spending and the influence of procurement professionals.
The final portion of the Client Intelligence Report covers client relationships with law firms, aiming to understand the service delivery that clients are currently receiving from firms that they know well, and gauging what could be improved. Clients scored law firms of their choice on 13 key performance indicators (KPIs), with the average scores giving a benchmark of law firm service across the profession. The Client Intelligence Report website allows users to filter these scores by law firm, type of advice, and a variety of client demographics.
As part of the law firm reviews, clients were also asked to give us a statement about the best and worst parts of that firm's service. These verbatim comments can also be viewed on the website.
Pretty much every firm claims to be innovative – it has become something of a selling point for their services – but has anyone ever stopped to ask clients whether they really care about it?
Using the comprehensive Client Intelligence Report data we can see that perhaps innovation in working methods is not at the top of a client's wishlist when they instruct a firm. Participants were asked to assess the importance of 13 key performance indicators when clients first instruct a law firm: in short, what they look for during a tender process. Interestingly clients did not seem to look for innovative working practices when they are instructing; meaning that ultimately it is a 'nice to have, not a need to have'. The KPI was ranked as the second least important by UK clients.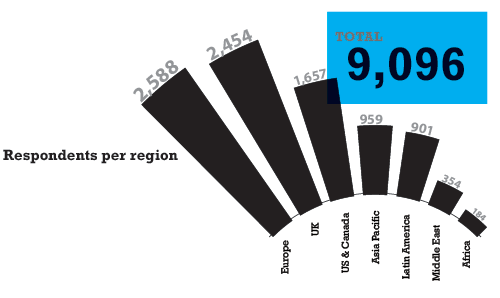 Keeping this in mind, the first piece of analysis in this series of Client Intelligence articles will focus on law firms' approach to innovation, specifically with regards to the implementation of technology, automated practices and artificial intelligence. Using the top 50 UK firms by revenue as a standard, it is noticeable that clients perceive a huge range in firms' ability and desire to innovate in this way.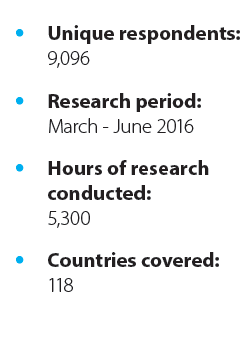 Using the average client scores from the Client Intelligence Report, Berwin Leighton Paisner clearly come out on top for its use of technology. This is perhaps unsurprising as the firm has made a considerable effort to invest in new working practices, outsourcing and automation. There is solid evidence that it is trying, and succeeding, to be innovative though, having gained praise from all over the legal and technology sectors. It has, for example, launched and expanded Lawyers On Demand, a flexible legal services delivery model, and introduced RAVN Systems' artificial intelligence software into its document review process. The Client Intelligence Report shows that this effort has been noticed by clients, and they appreciate the results.
As you look along the ranking there are some noticeable trends in the type and size of firm that has embraced innovative practice. Smaller firms are having to differentiate and keep their cost base low in order to stay competitive; with Shoosmiths, Hill Dickinson, Weightmans and Osborne Clarke making up the top five after Berwin Leighton Paisner. These firms are known for their engagement with clients, their ability to act nimbly to requests or changes, and in some cases the forward-looking nature of the sectors that their clients work within.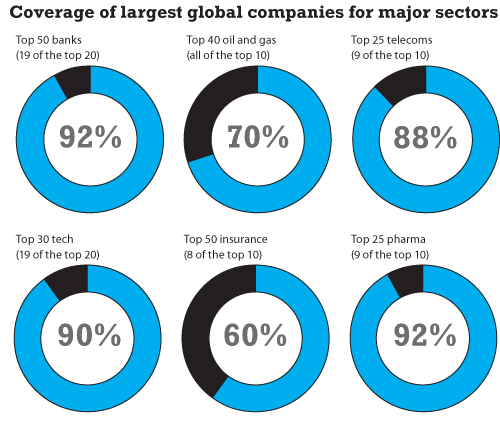 On the other hand, the Magic Circle firms have been more hesitant to adapt according to their clients; Linklaters, Slaughter and May and Freshfields all fall below the average score for this key performance indicator. The exceptions to the rule are Allen & Overy and Clifford Chance. Both of these firms have made significant statements to try to appear innovative to the market, producing numerous initiatives to promote their streamlined service, but Allen & Overy in particular has made a major play for the market to perceive them as 'innovative'. Considering the amount of money that the firm has poured into thought leadership, awards sponsorship and marketing programmes, it still only ranks 13th according to clients in the Client Intelligence Report. It is not just smaller, more agile firms that appear above them in the ranking either; Hogan Lovells, DLA Piper, Eversheds and Bird & Bird all place higher in the ranking table. It appears that communication with clients and ability to demonstrate the benefitial use of technology is more important than marketing.
Technology is affecting the way a number of sectors operate, having significant influence primarily on cost and time efficiency, but the legal sector is still reluctant to change. Although firms have started to invest in technological advancement, it has mainly been to help them maintain their profit margins. Firms have not truly attempted to understand what clients want to achieve through the use of technology, nor have they made much of an effort to pass on the savings to their clients. There is no doubt that a smattering of law firms and alternative legal services providers are genuinely making an attempt to push the boundaries, but the legal sector's paradigm shift is still a long way off.