GC on tour
At GC magazine, we pride ourselves on having the pulse of in-house counsel the world around. To keep abreast of developments and fulfil our international mandate, the GC team are frequently sent to far-flung corners of the globe to learn how the roles of in-house counsel are changing and evolving to meet the needs of the markets their businesses operate in.
In our GC on Tour blog, we showcase the stories of counsel we encounter on our travels, sharing a snapshot of what life as a lawyer entails in different countries.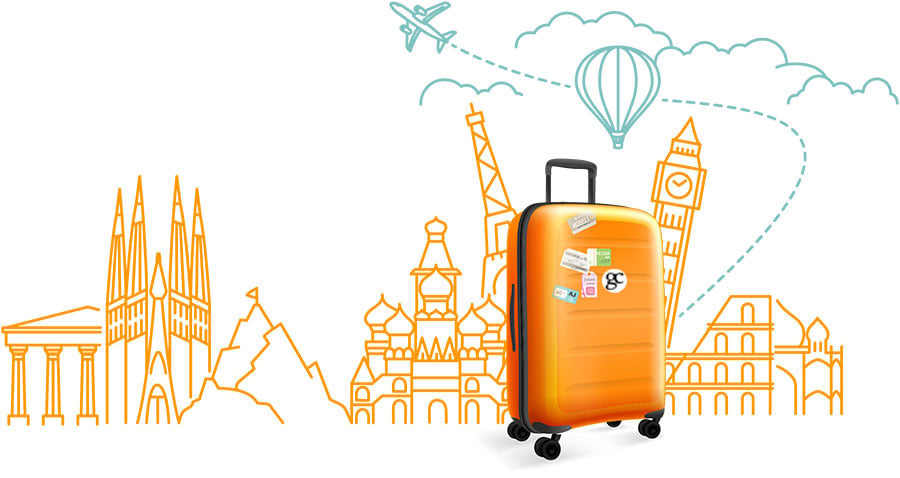 ---
AUSTRALIA
In our next instalment of 'GC on Tour' Harveen Kaur looks back at a pre-COVID-19 world where she swapped her London umbrella for Sydney sunscreen and headed across the globe to discuss all things business with leading in-house practitioners in Australia.
Sydney is known around the world for its iconic landmarks such as Bondi Beach, the Harbour Bridge and Opera House. Yet the city has also developed a reputation as a commercial metropolis and a hotspot for major industries to flourish. Finding out how Sydney got its reputation as the business capital of Australia, Harveen sits down with industry leaders across media, entertainment and charity sectors.
Beginning the tour she heads into the heart of the city to speak with Connie Carnabuci, general counsel of the ABC (Australian Broadcasting Corporation). Discussing recent case developments and what in-house counsel in Australia should be aware of, Carnabuci reflects upon the challenges and rewards presented by social media.
Then it is lights, camera, action! We sit down with Nina Stamell general counsel of the hugely successful children's music band, The Wiggles. She shares with Harveen what is top of her agenda in 2020 and the importance of finding work life balance as she takes on her new role as mother.
In our final leg of the tour, we uncover the important part general counsel play when advising and supporting the not-for-profit sector. Taking us behind the scenes is Katrin O'Sullivan general counsel of The Fred Hollows Foundation – a charity focused on eliminating preventable blindness around the world – she shines a light on the opportunities present for in-house counsel within altruist organisations.
Join us in the land down under as GC goes on Tour!
---
Heading to the Australian Broadcasting Corporation (ABC) headquarters in the heart of Sydney, GC's Harveen Kaur catches up with general counsel Connie Carnabuci to find out how social media is transforming industry practices.
Nina Stamell, general counsel of The Wiggles, catches up with GC's Harveen Kaur to discuss what is top of her agenda, as she prepares to head back to work after a three-month maternity leave stint.
GC's Harveen Kaur sits down with the legal brains behind The Fred Hollows Foundation, Katrin O'Sullivan, to discover the important role general counsel play within the not-for-profit sector.
ITALY
In the first of our GC on Tour series, we visit Italy – a country synonymous with fashion, tourism and – of course – carbohydrates. But among the hustle and bustle of city life, big business continues to drive the country's economy. At the helm of these successful companies are a humble, yet essential team of in-house lawyers.
GC's Harveen Kaur, went behind the scenes to investigate the strengths, challenges and lessons learnt from pioneering professionals across fashion, tourism and government.
Stepping into the world of high fashion, Harveen spoke exclusively to general counsel from iconic Italian design houses, Giuseppe Zanotti and Trussardi. She found out just what it takes to run the legal department of some of the most recognisable brands in the world, and how technology and social media is changing the way customers view, buy and feel about high fashion.
Italy welcomes a record number of travelers every year who want to experience the country's rich culture, cuisine and history. Harveen visited Airbnb's Milan headquarters to speak with Matteo Frigerio, country manager and senior counsel, to reveal how the global e-rental service is transforming the accommodation market.
Rounding off the tour, Harveen found herself in a bustling coffee shop with Gianluca Di Nunzio, head of legal for Italy and Iberia at PayPal. With the Italian government determined to shed their reputation of being a technological laggard, they spoke about the integral role the global payments giant has played in transforming the way everyday official expenditures are handled.
From Rome to Milan, GC goes on tour!
---
Running the legal department for one of the most recognisable luxury fashion brands in the world is not all glitz and glam. Travelling to Milan, the epicenter of Italian fashion, Harveen exclusively sits down with general counsel from Giuseppe Zanotti and Trussardi, to discuss the crucial role lawyers play behind the scenes.
Harveen discovers what it takes for leading in-house counsel to overcome challenges arising from advertising, copyright and counterfeit. In order to succeed in the prestigious world of high fashion in-house lawyers have to be business savvy and tactical. Technological innovation and new privacy concerns are transforming the role of in-house counsel as they take on a new digitally acute consumer.
---
The technology behind global e-rental service Airbnb is transforming the accommodation and tourism industry in Italy. As regulators struggle to keep up, Harveen uncovers what in-house teams are doing to assist, while ensuring their businesses remain running.
In a country where government has been more synonymous with debt issues than technological progression, Harveen finds out how with the assistance of PayPal, they're becoming a leader in the digitisation of payments.
As the role of specialised legal technology for in-house counsel continues to come to the fore, GC assembled a selection of counsel from across Italy to share their own experiences and debate the impact it stands to have on the profession.