'I find it strange that whether or not we use technology is still such a common question asked of general counsel, because I can't understand how any legal team can work without it,' remarked Jenni Aldrich, director of legal – APAC, at Google.
While the sentiment expressed by Aldrich in opening the discussion at Dinner with GC – Singapore has become an increasingly common refrain from forward-thinking in-house legal departments and law firms alike, effective deployment and utilisation of technology remains inconsistent across both domains.
'This isn't five or ten years into the future – this is happening now. We already have the tools to automate contracts, playbooks and processes, to review tens of thousands of documents using AI and machine learning, to digitally execute, store and manage contracts and to carry out certain aspects of legal research,' said Matt Pollins, partner and head of technology, media and telecommunications at CMS in Singapore.
'The pace of change is unprecedented. In my view, anyone who thinks law is immune to the digital transformation that is happening all around us is going to be left behind.'
For those companies represented at the dinner – many of whom hail from the online and tech sectors – that technology was a factor throughout their businesses, including in the legal department, was not surprising. But compared to their peers, they appeared to be the exception rather than the rule. Change in more traditional companies was predictably slower, which those in attendance attributed to their own more innate understanding of the value driver technology can be.
'For a technology company like ourselves, the adoption of technology throughout our business is really an unavoidable reality. We're striving to implement technology solutions throughout our legal team and that is driven primarily to survive,' said Gladys Chun, general counsel at e-commerce platform Lazada.
Technology is overhauling how in-house lawyers are operating on a day-to-day basis, with tools used to facilitate automation and collaboration common across all of the legal departments represented at the dinner. That change wasn't just impacting on how legal work was completed internally, but was changing what was expected of law firms too.
'In the United Kingdom, the Serious Fraud Office has traditionally been one of the biggest spenders on legal services. In the first six months of this financial year, they've spent more money with an artificial intelligence platform than with their biggest law firms. J.P. Morgan has developed software that can do in seconds what previously took 360,000 hours of lawyer time. That should be a wake-up call for external lawyers. It's why we now think of ourselves as a legal technology company, not just a law firm,' said Pollins.
Automate
'We're a five-year-old company with a three-year-old legal department and we've tried to make automation part of our strategy from day one,' said Chun.
'A great example of where we've been able to save time is automating our non-disclosure agreements. We do an average of 200 of these every month – many of which don't need to be negotiated. We've developed a deck for non-legal people so they know how to use the tool, populate the details and present a contract that just needs the other party's details to be filled in – taking the onus away from legal for what are straightforward transactions.'
Such a methodology was utilised by a number of in-house counsel around the table, with only the software packages used to carry out such tasks differentiating the approach taken. Automation was most commonly used for straightforward contracts that could essentially be boilerplated, but was an area that was increasing in sophistication.
'We'll do thousands of contracts in a year in our region, which isn't including non-disclosure agreements. We've had to work out how to streamline contracts and have implemented various systems which similarly allow for non-negotiated contracts to be completed online,' explained Aldrich.
'There's still a substantial number of contracts that need to be negotiated and completed in person, but what automation is allowing us to do is to take to the side a lot of traditional legal work and have it automated. That means that my team's time is spent on the high-value, high-priority and high-risk work.'
This wasn't a phenomenon limited to in-house legal departments, however. With legal functions becoming increasingly sophisticated in how they used technology to improve efficiency, law firms were being forced to do the same in order to retain existing clients and win new business.
'At CMS, we've used document automation in our business for ten years', explained Pollins. 'What is changing now is that we are increasingly providing clients with "contracts-as-a-service". Instead of delivering templates that need to be manually populated, we're building hosted questionnaires that allow non-lawyers to complete them. For example, our energy team has recently developed a platform with over 150 automated templates that can be generated via online questionnaires.'
Collaborate
One aspect central to the implementation of technology for those in attendance, was the value derived from being able to collaborate with colleagues. Whether that took the form of working on a document simultaneously or being able to host virtual meetings with clients around the globe – both internal and external – consensus was that collaboration was one of the most meaningful, effective and cost-efficient ways that technology was having an impact on their respective legal teams.
'Working in a multinational corporation, or anywhere with distributed offices, having a platform for sharing all of your material and resources is essential to being able to function effectively as a team. You need technology to enable that – it has to be online to be useful – not sitting in a filing cabinet,' said Aldrich.
With a number of technology companies present for dinner, one of the more interesting takeaways was the way in which they were implementing their own products as part of their work processes – with both Facebook and Google prime examples. They derived value, not just from being able to better collaborate, but from gaining a more innate understanding of their offerings to outside users of their products. For other businesses, the choice of technology was determined through necessity and value, with free solutions adapted for corporate work.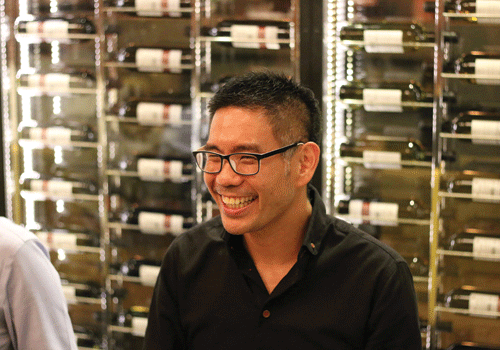 'As an in-house start-up lawyer, you have limited resources that must be concentrated on helping the business grow. That means using largely free or discounted solutions like Google Docs, WhatsApp, Dropbox, Slack, Skype – they're cost-effective ways to operate more efficiently and collectively. All of our departments have their own dedicated WhatsApp groups and Slack channels to communicate internally and quickly. We even have one with members of the C-suite, for more sensitive matters – they are mainly free, encrypted, and secure,' explained Christopher Chan, general counsel at RedMart.
'There is of course work that is more sensitive or substantial that can require more investment at times, but striking a balance between what we need for individual cases is essential – particularly as we look to grow as a department and function down the line.'
Digital collaboration wasn't solely restricted to the domain of technology companies, however, with Patricia Lee, Asia Pacific corporate counsel at Lego, echoing the practices of others in attendance by using it as a business imperative, not solely for the legal department.
'We're updating our case management system, which doubles as a document management system. What I found interesting was that the platform actually allows you to edit concurrently with your collaborators,' she explained.
'Using a Word document on the platform, you can type simultaneously. So if we have a document and we bring it up on Skype, people can amend and put comments at the same time. It's not a matter of making multiple versions or going back and forth with revisions – whether it's internal stakeholders or external firms – we can get it done in one go.'
Limitations
But while collaboration is fast becoming a calling card for many cutting-edge in-house legal departments, restrictions and regulations for some industries made handling sensitive data more challenging. For those working with industries that were highly regulated, how data was shared and stored made collaboration difficult.
'That can sometimes seem counter-intuitive, because if you do any business continuity protocol or disaster recovery protocol, storing data in the cloud would be most conducive,' explained one general counsel.
'That's something that stands to become more difficult before it gets easier, as I think one of the big issues to arise in the near future will be around exporting data across borders, which new legislation is going to make significantly more difficult.'
While technology was helping to evolve service delivery models across the legal sector, there remained limitations to its effectiveness – primarily a lack of knowledgeable people to work with data inputs and interpret outputs – restricting its value, at present, to that of a complementary tool.
'Technology is still dependent on the data entered by real people; if you have bad data or incomplete data, the results are not reliable,' said Duc Trang, former vice president, legal and government affairs at Motorola Solutions.
'It's one issue that is still there with a number of these technology platforms: until the technology reaches the level of complexity to process data with less human input, you're still very reliant, as a lawyer, on having good input.'
Progressive companies are bringing in legal operations teams to help bridge the existing gap between in-house legal departments and their technology. Google and Facebook were two examples of companies employing substantial legal operations teams, leading coordination and efficiency movements for their in-house departments.
The next generation
With an increasing number of non-legal roles being implemented in the legal departments at major companies, the effect technology will have on the next generation of lawyers – whether in-house or in private practice – was a topic of fierce debate over the course of the dinner. While some pundits have gone so far as to predict the downfall of the profession, those in attendance were more reserved with their own expectations, instead suggesting that the skillset required by the next generation to succeed would change.
'I think it's absolutely essential that the young lawyers who are coming through understand technology. They don't necessarily need to know how to code, but they need to know what's out there, what platforms are available and how they can help achieve their legal goals. If they're thinking that's separate to their role, I think they're limiting their opportunities,' said Aldrich.
But it was agreed that awareness of technology and its potential as a disruptor for in-house legal teams shouldn't be limited to the next generation of lawyers. Instead, senior lawyers should be learning from junior lawyers, said one general counsel, 'because they're the ones who are completely plugged in. They're digital natives and if you don't take what they're saying seriously, you're going to miss out on upcoming opportunities.'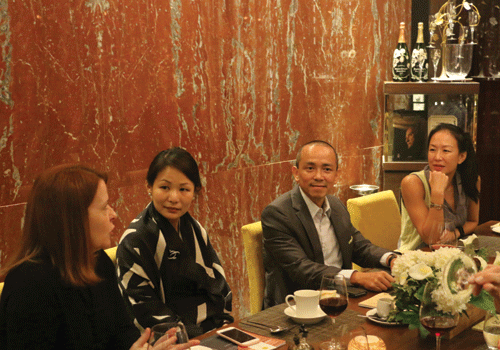 Opportunities for young lawyers able to effectively employ technology centred not just around being able to operate more efficiently, but the chance to commit more time to providing meaningful solutions to complex problems – a quality which was universally agreed to fall outside of the domain of technology and artificial intelligence for the foreseeable future.
'One thing that's still lacking in young lawyers is expertise in strategic thinking. That's something which I don't think AI will have the ability to replace any time soon, so as a young practitioner – whether in-house or in private practice – that needs to be where they're developing their skills,' said Lee.
'My advice to young lawyers coming through would be to go and learn about the business. Learn how you can think beyond legal and engage better with business. That's something that AI just can't replace at this point,' said Chun.
'Especially when you consider an industry like tech; the way you learn isn't by going to classes – it's more immersive. Get out and network with venture capitalists, read tech blogs, try out legal tech solutions, review pitch decks, enter hackathons. Especially out in Asia, if you consider the tech space, it is a small community and most lawyers know each other. That means that while the commercial people are battling over terms, the lawyers are able to engage, backchannel, and get deals over the line,' added Chan.
'Is it the end of lawyers? No. But I think it is the start of a changing role for lawyers. We can use technology to take on the high-volume, lower-complexity tasks that traditionally absorb huge amounts of time. Thus, the legal teams are freed up to do what they do best – provide strategic and pragmatic advice to their business.'
Attendees
Jenni Aldrich, Google
Christopher Chan, RedMart 
Eunice Chew, EY
Gladys Chun, Lazada
Patricia Lee, Lego
Matt Pollins, CMS
Duc Trang, Motorola Solutions (formerly)
Damian Yeo, Facebook
Alex Speirs, GC magazine
Venue
Zafferano at Ocean Financial Centre