Moore Barlow > Guildford, England > Firm Profile
Moore Barlow
Offices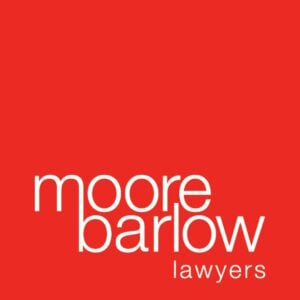 Moore Barlow
THE ORIEL
SYDENHAM ROAD
GUILDFORD
GU1 3SR
England
Moore Barlow > The Legal 500
Rankings
With lawyers boasting broad experience in the full spectrum of corporate and commercial work,
Moore Barlow
is well placed to act for its broad client base of owner-managed businesses, SMEs, entrepreneurs, private equity houses, and more, with particularly strong presence in the IT and technology, education, and charity sectors.
John Warchus
 leads the commercial team from London, and
Jeremy Over
 heads up the corporate team, where he has niche expertise in buy and build strategies and management buyouts.
Roger Bailey
is well regarded for his work in private equity, capital markets, and banking transactions, while
David Bright
 handles major transactions, in particular for clients in the telecoms sector.
Dorothy Agnew
(commercial),
Peter Jeffery
(corporate), and
Thomas Clark
(corporate) are key contacts for clients in IT, telecoms, and technology.
Kirsty Bowyer
, newly promoted to senior associate, is also recommended.
Moore Barlow
has six offices in the South East region. The '
friendly and approachable
' employment team acts on complex litigation matters, brings and defends employment tribunal claims, and advises on a range of non-contentious employment matters. Team head
Katherine Maxwell
is particularly known for her expertise in relation to TUPE advice, negotiating high value severance packages for senior executives, advising in relation to reorganisations and largescale redundancies and advising on post termination litigation.
David Ludlow
has practised in the field of complex boardroom disputes and conducted the associated litigation for 25 years.
Naomi Greenwood
 has extensive experience in high value employment litigation, particularly in the advertising, media and financial services sectors.
Moore Barlow
focuses on insolvency work across the full spectrum of contentious, non-contentious, restructuring and risk advisory issues. The firm has expertise in sectors such as education, charity, property and technology.  Practice head
Heather Dobson
has experience of a broad range of corporate and personal insolvency procedures and restructuring strategies.
Rebecca Chaplin
acts for insolvency practitioners on a range of corporate and personal matters.
Peter Worrall
is a notable practitioner.
Moore Barlow
's personal injury team is led by Southampton-based
Damian Horan
; he is a dual qualified solicitor and barrister, and '
understands the market well, knows what clients want, and is committed to the various charities associated with this field of work
'. The clinical negligence team is led by Richmond-based
Anne Cassidy
, who works with Guildford-based firmwide chair
Helen Goatley
– '
a compassionate and highly capable Deputy in Court of Protection matters
' – and the '
tenacious and caring
'
Maya Sushila
in Southampton, who is well regarded for her work on cases involving spinal injuries. Other key names include 
Matthew Claxson
, 
Fadwa Errhioui
, 
Victoria Jones
, who was recently promoted to partner, and
Emma Potter
, the head of serious injury in Guildford and Woking.
Moore Barlow
offers a broad range of real estate, development and asset management advice to agriculture and estates clients across the South East. Southampton-based rural services head
Sarah Jordan
is a property specialist, while Lymington-based private wealth head
Philip Whitcomb
specialises in succession planning, asset protection, wills, tax and farming partnerships. Managing partner
Edward Whittington
is a Fellow of the Agricultural Law Association – other key names include property specialists
Julian Parkes
 and senior associate
Kerry Dovey
.
Moore Barlow
runs a Guildford-based schools and charities practice which advises charities on the full range of matters, drawing on support from the wider firm. The practice is praised for its '
excellent approach to customer service combined with really strong expertise in the charity sector'.
Key names include charities head
Gordon Reid
and 
Joanna Lada-Walicki
, who heads up the independent schools and charities practice. Associate
George Shepherd
leads on a range of youth charity cases.
Moore Barlow
's team advises clients including high-net-worth individuals on a wide range of matters – the practice is known for its expertise in '
complex contentious probate litigation, offering a first class service'
. The Guildford-based team is led by
Scott Taylor
, 'a
shrewd litigator with a strategic mindset'
.
Thomas Middlehurst
has particular knowledge of property-related trust disputes, including high-value and cross-border work. Experienced senior associate
Lisa Green
is described as '
intelligent, caring, and highly focussed on her clients' best interests
.'
Working across the firm's network of offices,
Moore Barlow
's family team is noted for its strengths in dealing with HNW clients and cross-border matters.
Joanna Farrands
heads the team from the Guildford office, while
Debra Emery
leads its Southampton offering. Emery has experience across the full spectrum of family law, and is particularly skilled in handling wealth protection and complex child-related cases. The team is extending its capacity in alternative dispute resolution, with Richmond-based
Jan Galloway
 especially interested in child-focused mediation.
Judith Ball
 works across the Guildford and Southampton offices, and has experience in cases involving significant business assets.
Moore Barlow
's Guildford-based family law team is '
well organised and prepared
', according to clients. Team head
Joanna Farrands
is '
a sensible, thoughtful lawyer who works hard for her clients
' and has advised on several ultra-high-net-worth pre-nuptial agreements.
Jan Galloway
, whose '
attention to detail is fantastic
', has extensive experience representing international clients in the UK and abroad both before marriage and after.
Judith Ball
 has over 35 years' experience working on high-value and complex cases, particularly those involving business assets and complex pensions.
The private wealth team at
Moore Barlow
 advises predominantly regional HNW clients. Lymington-based
Philip Whitcomb
leads the rural subteam, with particular experience in agricultural and business property relief. Southampton-based
Naomi Wilkes
, who recently took over from
Tim Adams
in Guildford as head of private wealth, is adept at handling the range of private client matters, while
Fiona Heald
is especially well known for her Court of Protection work.
Alison Lloyd
specialises in estate administration, including intestacy and the tax implications of deceased estates.
Rebecca Sparrow
joined the Basingstoke office as a partner from
Penningtons Manches Cooper LLP
in August 2021, and now acts as head of department for the Court of Protection team.
Continuing to grow on the back of the 2020 merger of Moore Blatch and Barlow Robbins,
Moore Barlow
boasts a large and varied team in the Hampshire area, with each partner heading a dedicated subdivision, under overall team lead
Jo Farr
in Guildford. Well known for his broad commercial property experience,
Luc Algar
heads the real estate division, with particular experience working for clients in the transport, logistics, and marine sectors.
Julian Parkes
is also noted in this area. Taking over from
Stephen Ball
,
Sam Willey
now heads the land development offering, which works closely with
Zoe Owen
's plot sales team to provide full-service support from project inception to disposal of finished units. Led by
Jolanda Peters
, the leasehold enfranchisement handles matters including lease extensions, collective enfranchisement, and right to manage claims, and was recently strengthened by the arrival of senior associate
Louise Uphill
, who is based in Richmond. Rural property, under
Sarah Jordan
, is also noted.
Moore Barlow
's commercial dispute resolution team acts for clients in the education, engineering, manufacturing and property sectors, with a particularly strong practice in the insurance arena.
David Foster
leads the team from Guildford, while
Mark Osgood
 and
Claire Haverfield
 are key contacts in Southampton. Osgood's experience includes handling internal business disputes, negligence claims and contentious insolvencies, and he has a particular interest in marine law, while Haverfield handles a breadth of matters, with notable experience in IP disputes.
Sarah Watley
 leads the financial services litigation team, and
Susannah Marsh
 handles residential and commercial property matters as well as debt recovery and professional negligence claims. Associate
Karina Rafalska
has an interest in international arbitration alongside her experience in contract and construction disputes and issues arising from share purchase agreements. The team was recently strengthened by the recruitment of
Nichola Gordon-Jones
from
Blake Morgan LLP
, who was subsequently promoted to associate.
Split between Guildford and Southampton, the wider debt recovery and financial services litigation team at
Moore Barlow
divides itself into a commercial recoveries group and financial services recoveries team. The former, led by
Mark Osgood
 and
Daniel Baker
, concentrates on assisting clients with the recovery of trade debts, while the latter, led by
Susannah Marsh
 and
Sarah Watley
, assists lender clients with the recovery of commercial and business debt, mortgage debt, and asset-based lending debt. Osgood, Baker and Marsh lead the wider debt recovery practice.
Moore Barlow
was formed in 2020 through the merger of Moore Blatch and Barlow Robbins; the combined firm has a broad range of knowledge in the professional negligence sphere, with a particular focus on claims against solicitors related to conveyancing, tax, wills, litigation conduct and commercial transactions. The firm also handles privately funded defendant work, although, unlike other defendant firms, it does not act for PI insurers, freeing it from conflicts of interest. The Guildford-based team is led by
David Foster
, a member of the London Solicitors Litigation Association and the Professional Negligence Lawyers Association – his recent work has included cases in the leisure and hospitality sectors.
Moore Barlow
's private wealth team in Guildford is known for being '
very professional, friendly and approachable
'.
Tim Adams
 heads up the private wealth team, which is spread over over six offices, and specialises in succession planning for high-net-worth individuals and their families in the South East. In addition to notable experience in high-net-worth succession planning,
Alexandra Milton
works very closely with the firm's major trauma team, advising on personal injury trusts.
Following the merger of Barlow Robbins and Moore Blatch in May 2020,
Moore Barlow
's real estate team now has offices in Southampton, Guildford, Woking, Lymington, Richmond, and Central London.
Jo Farr
 heads up the commercial property department and is based in the Guildford office. She has a broad client base, including national retailers, investment landlords, banks, and property developers. She also has particular expertise in entrepreneurial ventures.
Moore Barlow
's South East property litigation offering is split across two teams: the real estate disputes group and financial services litigation practice.
Chris Marsden
in Southampton heads up the real estate disputes team, and acts for a broad range of clients from landlords and developers to those in the retail and telecoms sectors.
Sarah Watley
, also in Southampton, leads the financial services litigation team, where her most prominent real estate clients are lenders and mortgage providers. Broadly experienced across commercial and residential matters,
Susannah Marsh
has a particular focus on complex disputes involving unfair relationships, secret commissions, and bribery issues.
Simon Beetham
has specialist knowledge of banking and insolvency issues and matters concerning rural and agricultural property, and
Zoe Thompson
and
Gemma Richards
, both based in Guildford, are also recommended.
Moore Barlow
is adding a growing Fintech and AI offering to its IT practice, including software development and outsourcing, licensing, and data analytics. Former litigator turned contractual lawyer, department head
John Warchus
advises on agreements relating to IT and IP.
Dorothy Agnew
operates on the cutting-edge of technology, focusing on contractual structures for new to market technologies, with particular expertise in telematics and electronic tracking technologies. They have recently been joined by
Quintin Farley
from
Herrington Carmichael LLP
, who broadens the firm's contractual and data protection offering.
Moore Barlow
 has the
'first-rate
'
Karen Barham
who has
'huge emotional intelligence and a commitment to reaching fair and amicable settlements
'. Barham is qualified to consult children and is also a professional practice consultant supervising over 20 other mediators. Barham is praised for being '
very skilled in bringing couples to a resolution of issues. She puts people at ease and makes them feel heard'
.
Joanna Farrands
 leads the team.
Moore Barlow
advises independent schools on a wide range of issues, including mental health issues, trade union matters and anti-vaccination protests.
Joanna Lada-Walicki
 advises on complex employment and pastoral issues, including matters related to bullying, sexual misconduct and allegations of abuse.
Ben Collingwood
advises on SEN, safeguarding and child personal data issues.
Gordon Reid
focuses particularly on the charity side of education law, including governance, public benefits and reporting serious incidents to the Charity Commission. Associate
Adam McRae-Taylor
advises on safeguarding and pastoral issues.
Moore Barlow
's corporate and commercial team at Southampton typically acts for owner-managed businesses with a turnover of up to £10m and SMEs with a turnover between £10m-£100m, as well as their owners. The team provides multi-disciplinary service by calling on support from the wider firm's employment and commercial property teams, as well as other specialists. Team head
Jeremy Over
 supports a broad client base, with a particular niche expertise in executing buy and build strategies and management buyouts.
Following the 2000 merger of Moore Barlow and Barlow Robbins,
Moore Barlow
's Guildford commercial dispute resolution team is now able to offer clients the full spectrum of litigation services and has a varied client base operating across all industry sectors. The team has a strong track record of cases in the High Court, as well as recent cases in both the Court of Appeal and the Supreme Court. Team head
David Foster
 has over 30 years' experience and was the chairman of the Commercial Litigation Association.
Moore Barlow
's employment team works across multiple offices, led by
Katherine Maxwell
, who splits her time between Richmond and Southampton. Maxwell acts for businesses ranging from SMEs to global companies in a range of sectors, with particular experience in high-value and large scale matters, including reorganisations, redundancies and TUPE transfers.
Emma Edis
 is adept at handling the employment aspects of significant business changes such as mergers, acquisitions, and restructures. Associate
Stephanie Clarke
is noted for her work in employee relations, which ranges from advising on handbooks to disciplinary and grievance procedures.
Moore Barlow
's Southampton-based '
skilled, knowledgeable, and collaborative team
' is one of few dedicated community care teams in the South East which offers specialist advice and assistance to those requiring access to health and social care services from the NHS or local authorities.
Rebecca Sparrow
now leads the team, having joined from
Penningtons Manches Cooper LLP
 in August 2021. Associate
Mea North
's practice focuses on health and social care provision issues, and
Nicholas Endean
is '
very knowledgeable in community care issues
'.
Moore Barlow
 advises companies in life sciences and technology on all aspects of their IP. Additionally, practice head
John Warchus
handles disputes as well as counselling clients on matters pertaining to innovation and research and development. Another specialist in this area is
Dorothy Agnew
, who specializes in the intersection of IP and IT, advising on copyright, licensing, and data rights.
Formed from a merger in 2020, the Richmond-based team at
Moore Barlow
 is headed by
'outstanding individual'
Anne Cassidy
. Its complex workload includes claims involving brain, maternal and spinal injuries, including cauda equina syndrome; cerebral palsy; oncological, orthopaedic, ophthalmic, neurosurgical and endocrinological conditions; and infections of the central nervous system. A number of qualified medical professionals - including specialists in anaesthetics, orthopaedics and general medicine - are integrated into the team of lawyers, giving the practice a considerable medical expertise within the clinical negligence offering. It is developing a reputation for pursuing well founded claims in previously unchartered areas of law and medicine;
Tim Spring
and
Sarah Stanton
have had a particularly standout year, acting for the claimant in a high profile, landmark case brought under the Congenital Disabilities (Civil Liability) Act 1976.
The large team at
Moore Barlow
works with a variety of landed estates, farmers, private landowners and equestrian businesses. With
Sarah Jordan
 and
Philip Whitcomb
at the helm, the team advises on diverse issues relating to agricultural property, land development and high-value residential property.
Edward Whittington
 is a Fellow of the Agricultural Law Association. Jordan has extensive experience in all aspects of rural property. Whitcomb specialises in agricultural succession planning, asset protection, farming partnerships and heritage law. Consultant
Anita Symington
 is also well-regarded.
The London-based personal injury team at
Moore Barlow
is co-led by major trauma specialist
Trevor Sterling
and
Damian Horan
, who is experienced in dealing with both national and international claims. It has particular expertise in orthopaedic injuries and amputations, fatal accidents and severe brain injuries in adults and children; its expertise in the last of these areas is illustrated by panel membership on the Child Brain Injury Trust in London. In collaboration with Aspire Law, the team also acts on a considerable number of spinal injury cases. 
Amandeep Khasriya
founded and chairs the firm's diversity and inclusion committee, and is developing a strong reputation in the injury field, working exclusively on major trauma cases.
Moore Barlow >
Firm Profile
Moore Barlow was formed in May 2020, following the successful merger of two well-known South East regional law firms, Moore Blatch and Barlow Robbins. Together we offer a highly ranked breadth and depth of expertise across a wide range of legal specialisms from six locations to make us one of the UK's top 100 UK law firms.
Moore Barlow's managing partner, Ed Whittington leads the firm's strategy to provide comprehensive legal services to corporate, investments and private clients with a strong emphasis on relationships and partner-led service.
Types of work undertaken: The firm's business clients are typically SME businesses, individual clients are usually high-net-worth individuals and those who have suffered injury or harm. We work across many legal disciplines, from business services covering corporate, commercial and employment, litigation and real estate to private client estate, tax and will planning, personal injury and clinical negligence.
The firm: Moore Barlow is a firm recognised by peers and independent legal experts across a wide range of legal specialisms. The firm comprises 71 partners, 196 lawyers and legal professionals, and a total staff of nearly 500 across six UK offices (Guildford, London, Lymington, Richmond, Southampton, and Woking).
Our wide range of legal specialisms reflect the growing need from clients for legal advice in key sectors such as charities, not-for-profit and education, agricultural businesses and rural estates, financial services, as well as property development and house builders, technology, healthcare and pharmaceutical industries.
We have many leading individual lawyers and practice teams in Tier 1 including Charities and not-for profit, Education, Clinical negligence and Personal injury (claimant), Contentious trusts and probate,  Family, Private client, Corporate and commercial, Commercial property, Insolvency and restructuring. Our Tier 2 practices span Agriculture and estates, Employment, Health, Health and safety, IT and telecoms, Personal tax, Trust and probate, Property and commercial litigation.
Principal areas of work
Legal services for corporates, lenders, investors and charitable organisations: Moore Barlow's business and organisations lawyers act for leaders and owners on a wide range of business areas. These include M&A, contractual and commercial law, employment, data protection, and IP, real estate development and management, as well as house builder services, commercial and other dispute resolution, employment and immigration advice, health and safety regulation, insolvency, business and debt recovery.
Personal legal services: The private client team includes several solicitors recognised as leaders in their field, notably family and international matrimonial / childcare law and mediation, private wealth and landed estates, Court of Protection and care of vulnerable people/care planning,. They have one of the biggest property teams in the South East and offer extensive conveyancing and property support for town and country estate planning and transactions.
Clinical negligence and personal injury: Recognised as one of the leading teams in the UK, Moore Barlow's highly regarded solicitors have dealt with some of the most high value and complex claims of recent years and have secured compensation for thousands of clients including one of the largest-ever clinical negligence settlements for a 12 year old girl in 2018. The team specialises in community care, major trauma, medical negligence, personal injury, and special education needs.
Many in the clinical negligence and personal injury teams are members with APIL accreditation providing a quality mark of competence and specialist expertise for solicitors dealing with personal injury claims. Alongside this their legal experts are also members of SIA (Spinal Injury Association), Encephalitis Society, and Headway (Brain Injury Association). They are members of The Law Society and Investors in People.
Clients: Moore Barlow provides a range of services to entrepreneurs, investors, owners and leaders of businesses and organisations, and private individuals and families.
International: Moore Barlow is a member of two large International networks (Ecovis & International Referral) providing a network of colleagues and advisers with specialisms in many different fields and jurisdictions. Their clients benefit from quality advisers who have local cultural understanding and a strong client service ethos.
Contacts
Charities and education – Joanna Lada-Walicki
Commercial – John Warchus
Corporate – Jeremy Over
Employment – Katherine Maxwell
Litigation – David Foster
Insolvency – Heather Dobson
Family – Jo Farrands
Private wealth – Tim Adams
Commercial property – Jo Farr
Residential property – Clare Andrews
Clinical negligence – Anne Cassidy
Personal injury – Trevor Sterling
Main Contacts
| Department | Name | Email | Telephone |
| --- | --- | --- | --- |
| Managing Partner | Edward Whittington | | |
| Partner & Chairman | Helen Goatley | | |
| Senior Partner | Trevor Sterling | | |
Staff Figures
Number of partners : 71 partners Assistant solicitors and other lawyers : 196 lawyers and legal professionals