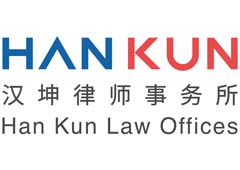 and
Important Data to be Transmitted Abroad (for Public Comment)
David TANG, Min ZHU
On April 11, 2017, the Cyberspace Administration of China ("CAC") issued the Measures on Security
Assessments for Personal Information and Important Data to be Transmitted Abroad (for Public
Comment) ("Measures"), seeking public comment. The Measures will act to support the
Cybersecurity Law of the People's Republic of China ("Cybersecurity Law") which comes into effect
on June 1, 2017. As one of the important supporting documents to the Cybersecurity Law, the
Measures are intended to specifically implement the personal information and important data export
security assessment requirements found in Article 37. Although the current Measures are only a
draft for comment, much regulatory focus has been placed on the cross-border transfer of data.