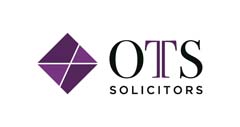 When a couple decide to end their marriage, the two most pressing questions are:
How will we divide our finances; and
What will happen to the children?
Thankfully, the family law system in the UK is designed to support couples make arrangements for their children following the breakdown of a marriage.  However, disputes can arise, sometimes years after the decree absolute has been granted.
One of the most important things a parent can do if a dispute surrounding child arrangements arises is to seek the best advice from an experienced family solicitor in London.  By doing so, you greatly reduce the chance of having to go to court to obtain a Child Arrangement Order, a process which can be very stressful and cause further animosity between you and your spouse.
When the court makes a decision on the upbringing of a child, it is a fundamental principle of English law that the child's welfare is the paramount consideration.  Therefore, when negotiating arrangements for your children or attending mediation if a dispute develops, couples should ensure the interests of their children are put first at all times.  It goes without saying that most parents do this naturally; however, the process of going through a divorce can be so emotionally charged, sometimes it is best to have an objective professional to assist you to regain perspective if you feel sentiments are spiralling out of control.
What is the law relating to child arrangements following a divorce?
When a married couple decide to end their marriage, both have parental responsibility for their children. Under the Children Act 1989, parental responsibility means all the rights, duties, powers, responsibility, and authority that, by law, a parent has in relation to their child and their child's property.
When the divorce petition is presented before the court, it will normally need to include a Statement of Arrangements, which details who the children will live with when the other parent will see them, what school they will attend, and any other factors (such as where they will spend the school holidays). Most parents can work these details out for themselves, with the help of the best family law solicitors.
What if my spouse and I cannot agree on child arrangements?
If you and your spouse are unable to agree on arrangements for your children, there are two options available to you before going to court:
Round-table Meetings
Often family law disputes can be resolved by getting the parties talking in a non-confrontational environment. Round-table meetings can take place within three rooms, with the husband and their solicitor in one, the wife and their solicitor in another and a third room for the two solicitors to meet and discuss the issues before returning to their clients. Alternatively, if appropriate, all parties can be in one room together.
Round-table meetings are a cost-effective way of resolving child arrangement disputes. They are generally effective as they put the parties in control of resolving the dispute, and a resolution can be achieved in a non-confrontational way.
Mediation
Mediation has been used in family law for many years as an alternative disputes resolution method. Prior to initiating court proceedings, most couples will need to attend a Memorandum Information and Assessment Meeting (MIAM). This involves a trained mediator meeting with you and your spouse to explain to you both what the mediation process involves. If you decide mediation is suitable for you, the process can begin. If you do not want to consider it, the mediator will sign a statement that you have attended a MIAM and you can apply to the court for a Child Arrangement Order.
The benefits of mediation are numerous. Like round-table meetings, mediation is more cost-effective than going to court. In addition, you and your spouse can voluntarily work through your dispute with the help of an impartial, professional mediator. Once you have reached a consensus, your solicitor can document it and apply to the court to make it legally binding.
If we still cannot agree, can the court decide who our children live with?
If you and your spouse cannot reach an agreement through alternative dispute resolution methods such as round-table meetings and/or mediation, you may need to apply to the court for a Child Arrangement Order to be made.
A Child Arrangement Order can stipulate who your children will predominately live with, when and where the other parent will have contact with them, and other matters relating to your children's welfare.
The first step in the process of obtaining a Child Arrangement Order is a 'directions' hearing. Both parents must attend and a judge or magistrate will preside. An officer of the Children and Family Court Advisory and Support Service (CAFCASS) will also be present to represent your children's interests.
The Judge or Magistrate will use the directions hearing to try and get you and your spouse to agree on arrangements for your children in a way that represents their best interests. If at all possible the procedure will end at this point and whatever you have agreed will be made legally binding and enforceable.
If an agreement cannot be reached, the Judge or Magistrate will call for a further hearing. Upon commencement of this hearing, both parties can present evidence and call witnesses, and the CAFCASS officer may also present evidence based on a CAFCASS Report. This report will usually inform the court of the child's wishes and feelings, but the officer will make a recommendation based their view of the child's best interests rather than just report on the child's wishes.
The court will then review all the evidence and reports, and make a legally binding and enforceable Child Arrangement Order.
In conclusion
Disputes over arrangements for children can be very distressing for parents. They can also have a negative effect on the children themselves. It is crucial therefore to obtain the advice and representation of a family law solicitor in London to achieve the best outcome for you and your family.
OTS Solicitors is one of the most respected immigration and family law firms in London and is highly recommended by the Legal 500 for human rights and Immigration Law. By making an appointment with one of our immigration and/or family solicitors, you can be assured of receiving some of the best legal advice available in the UK today.