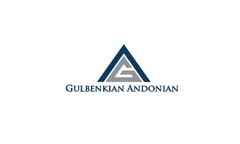 According to the new document from the House of Commons on March 7th 2019 titled "Statement of Changes to Immigration Rules", a number of changes will come into place that affecting the Tier 1 UK Investor Visa programme amongst other visa programmes and schemes. Read about them in our latest article. 
From the 29th March 2019, the same day as the UK leaves the EU, Tier 1 investor visa rules will change significantly. The largest rule to change is the length of time an investor must have held funds prior to investing in the UK, however, changes are also taking place on the eligibility of UK bank accounts, buying government debt and the new roles of intermediaries. Read about what else will change. Click here. 
Established in 1985, Gulbenkian Andonian Solicitors has the reputation of being the best immigration law firm in London and one of the top immigration law firms in the UK. We have over 30 years of experience and are listed in the legal 500 Hall of Fame. We have a team of specialist lawyers and support staff of great ability and experience. To cater for our clients varied legal services needs we also offer them legal advice on other areas of law namely property,commercial, civil litigation, employment, intellectual property and wills and probate.