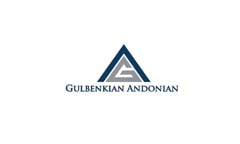 Immigration solicitors London confirm that on the August 8th 2019, UK PM Boris Johnson announced that in the light of Brexit, his government will create a new Global Talent Visa to make a fast track system that will encourage the migration of leading individuals who have an expertise in the fields of science, technology, engineering and maths (STEM's) into the UK.
Immigration solicitors UK state that this new visa i.e the "Global Talent Visa" is going to be a reformed and updated version of the Tier 1 Exceptional Talentvisa that currently allows 2000 talented individuals a year, the right to come with their dependent family members and work to in the UK. Successful applicants of the Tier 1 Exceptional Talent visa route need to be endorsed as a leader in their field of expertise but do not need to have a job or a minimum salary requirement this will also apply for the new Global Talent Visa. Moreover, successful applicant for the new visa, like the exceptional Talent Visa can stay in the UK 5 years and 4 months if they apply from outside of the UK and 5 years if they apply from inside the UK, and, after a period of 3 years in the country they can apply for indefinite leave to remain.
To read our full article on the Global Talent Visa click here.