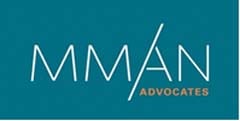 Introduction
According to the Organisation for Economic Co-operation and Development (OECD), a free trade area (FTA)
is a grouping of countries within which tariffs and non-tariff trade
barriers between the members are generally abolished but with no common
trade policy toward non-members. The World Trade Organisation (WTO)
describes it as thus: 'trade within the group is duty free but members
set their own tariffs on imports from non-members'. Tariffs are
generally taxes imposed on imports. Examples of existing FTAs are the
North American Free Trade Area (NAFTA) and the European Free Trade
Association (EFTA).
The most recent FTA is the African Continental Free Trade Area (AfCFTA), which was launched on 21st March 2018 during an Extraordinary Summit of the African Union and which is described by the African Union (AU) leaders as a historic moment in the life of the continent.
This article will briefly evaluate the AfCFTA, its expected outcome and
expected challenges towards fostering greater intra-African trade in
goods and services.
The AfCFTA in Perspective
The AfCFTA is
a fast track project of the African Union whose aim is to significantly
accelerate growth of intra-Africa trade and use trade more effectively
as an engine of growth and sustainable development, through doubling of
intra-African trade by 2022, and strengthening Africa's common voice and
policy space in global trade negotiations. The FTA is further expected
to set the stage for the establishment of an African Investment Bank,
Pan African Stock Exchange, African Monetary Fund and African Central
Bank.
AfCFTA will be the
world's largest FTA since the formation of the WTO and based on the
foregoing it is arguable that its implementation may see an increase in
African based international trade (as a consequence of increased
intra-African trade) which under the current multi-lateral system (WTO)
stands at less than 2 percent of international trade.  This view is
supported by the UN Economic Commission for Africa (UN ECA), which
estimates that implementation of AfCFTA will lead to doubling in
intra-African trade.
Expected Outcomes
Whereas the full
effects of the AfCFTA cannot be enumerated in this article, the project
is expected to progressively eliminate tariffs and consequently make it
easier for businesses to trade within Africa (by reducing costs of doing
business). Businesses will also have wider access to African markets
and an opportunity to trade in Africa through the progressive
liberalization of services sectors across Africa. This will act as a
stepping stone for these businesses to expand into overseas markets.
Further, the AfCFTA
expects to ensure mutual recognition of standards, licensing and
certification of service suppliers thereby making it easier for
businesses to satisfy regulatory requirements of operating in the
continental market.
From a social welfare
point of view, it is expected that there will be reduced food insecurity
in Africa due to reduction of protection measures on trade in
agricultural produce amongst countries and an increase in employment
opportunities for Africa's unemployed due to increased levels of
continental trade in both goods and services.
The foregoing is based
on analyses on the likely impacts of the full implementation of the
project. The possible full effects will only be determinable once
African states begin negotiations to implement the project. Indeed,
these negotiations will have and already have challenges.
Expected Challenges
According to the Trade
Law Center, some of the expected challenges are significant tariff
revenue losses for governments and an uneven distribution of costs and
benefits of intra- African trade. Countries with large productive
capacities in manufacturing may experience significant economic growth
and welfare gains while small economies may face substantial fiscal
revenue losses and threats to local industries.
Further, another
challenge is the already existing infrastructure deficits in the
continent which will require cross border investments (from both private
and public sector) to ensure seamless movement of goods, services,
persons and capital. Infrastructure facilitates (intra-African) trade.
This view is supported by the UN ECA which notes that the continent
cannot meet its development, industrialisation and trade goals if its
current infrastructure network is not improved.
Another challenge may be political will to implement the AfCFTA. This
is summed up by the words of Mukhisa Kituyi (in reference to AfCFTA)
that political declarations must be matched with concrete action and
that 'The collective commitment has to be: Let us give our priority to the African initiative'.
Without political will from African leaders, the project will not be
implemented so that Africans can benefit from the expected outcomes.
Conclusion
The AfCFTA provides an
opportunity for businesses to expand into African markets through the
expected liberalization of markets and the progressive reduction of
access barriers within the continent. In addition, businesses can take
advantage and participate in supporting the diversification of African
economies away from low-value-added products and commodities as well as
in the development of regional value chains. However, going forward
stakeholders (African states) are required to put in concerted effort to
ensure the AfCFTA agreement comes into effect. These include,
developing and submitting schedules of concessions for trade in goods
and reviewing regulatory frameworks for identified services sectors in
order to come up with market access offers which will be negotiated upon
by the stakeholders.
Therefore, though the
journey to integration has been progressed by the steps of over 44
African countries, more needs to be done to ensure the success of the
AfCFTA for the Africa We Want to be achieved for both businesses and individuals.
Kenya is currently set
to be the first country to ratify the AfCFTA treaty as a bill has
already been forwarded to Parliament with Cabinet's approval.
---
1Held from 17-21 March 2018 in Kigali, Rwanda
2The African Union Commission, Agenda 2063: the Africa We Want, A Shared Strategic Framework for Inclusive Growth and Sustainable Development,2015
3https://www.ictsd.org/bridges-news/bridges-africa/news/what-is-africa-worth-in-the-international-trading-system accessed 5/4/2018
4African Trade Policy Centre, AfCTA, 'Questions & Answers'
5https://www.uneca.org/stories/overcoming-infrastructure-deficit-will-unlock-africa%E2%80%99s-potential-says-songwe accessed 5/4/2018
6United Nations Conference on Trade and Development (UNCTAD) Secretary-General to African leaders at the AU Summit
---
Article written by Suzanne Muthaura, Partner, and Kenneth Kimachia, Associate, MMAN Advocates.
---
Disclaimer: This
article has been prepared for informational purposes only and is not
legal advice. This information is not intended to create, and receipt of
it does not constitute, a lawyer-client relationship. Nothing on this
article is intended to guaranty, warranty, or predict the outcome of a
particular case and should not be construed as such a guaranty,
warranty, or prediction. The authors are not responsible for any actions
(or lack thereof) taken as a result of relying on or in any way using
information contained in this article and in no event shall be liable
for any damages resulting from reliance on or use of this information.
Readers should take specific advice from a qualified professional when
dealing with specific situations.