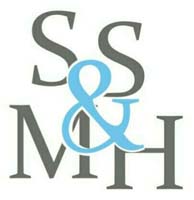 Co-authored by Ms. Ravina Rajpal (Partner, Singh&Singh | Malhotra&Hegde) and undersigned, Ms. Khushboo Soni (Associate, Singh&Singh | Malhotra&Hegde)
Recently, Diageo India's advertisement for pocket-size flasks has raised concerns regarding absence of any regulations with respect to advertisement on over-the-top (OTT) platforms.[1] Have you ever wondered why companies like Bacardi, Royal Challenge, Diageo's Smirnoff etc. market their brand only via ingenious methods like sponsoring various music or comedy events or even content on various online streaming service but never encountered the presence of liquor or tobacco products in traditional advertisements? This article seeks to analyse and expound on the realm of indirect marketing and surrogate advertisements employed for products whose advertisements are prohibited by law.
What is a Surrogate Advertisement?
Advertisements are communications to the public to influence their opinions and behaviour. It provides a competitive edge in the market and creates awareness and promotes sales of the products. However, government controls or prohibits certain kinds of advertisements like medicine, gambling, alcohol, political campaigns, tobacco and related products, etc.
To circumvent such restrictions, many tobacco and liquor companies have come up with innovative methods such as surrogate advertising to promote their products. In this context, 'surrogate' means to substitute advertisements which promote and market products, the direct advertisement of which are otherwise banned by law. These advertisements use the image of closely related products, also called 'brand extensions' instead of products whose advertisements are prohibited and strengthen the brand.  The use and promotion of various brand extensions are made to subtly remind the consumers of the actual product intended for sale. For instance, peripheral view of a leading liquor company's marketing strategy reveals a close association with IPL and several music events. The company significantly invests in creative marketing. It strengthens and promotes its brand via sponsoring various web series, reality shows, music and culture festivals like Breezer Vivid Shuffle, the Doer's Club, amongst others.[2]
Few other such examples are:
Product Category
Brands
Surrogates/Brand Extensions
Tobacco
Rajnigandha
Kesar Pan Masala
Goa Gutka
Pan Masala
Pan Parag
Pan Masala
Manikchand
Filmfare Awards
Cigarettes
Red and White Cigarettes
Bravery award ceremony
Gold Flake
Tennis Tournaments
Wills Lifestyle
Fashion Week, Textiles and Cricket
Alcohol Beverages
Seagram's
Music
Mc Dowells
Water and Soda
Bagpiper
Water, Soda, and Music- Cassettes & CDs
Red and White
Bravery Awards
Bacardi
Music
Kingfisher
Mineral Water and Calendar
Wills Lifestyle
Apparels, Accessories
White Mischief
Holidays
Imperial Blue
Cassettes and CDs
Smirnoff Vodka
Fruit Juices
Royal Challenge
Golf Tournament
Aristocrat
Apple Juice
Table 1: Brand Promotion via Surrogates[3]
Legal Framework
Restrictions and prohibition on direct and indirect advertisements of certain products are governed by the Cable Televisions Networks (Regulations) Act, 1995 ("CTNA"), Cigarettes and Other Tobacco Products Act, 2003 ("COTPA") and the Code for Self-Regulation of Advertising Content in India by the Advertising Standard Council of India ("ASCI code").
The CTNA specifies that all advertisements must conform to the prescribed advertisement code.[4] Rule 7 of the Cable Television Networks Rules, 1994 proscribes advertisements which directly or indirectly promote "production, sale or consumption of cigarettes, tobacco products, wine, alcohol, liquor or any other intoxicant". However, the proviso of the stated rule permits the advertisement of a product that uses a brand name or logo of products whose advertisements are prohibited when:
The story or visual of advertisement does not entail products whose advertisements are prohibited.
Advertisement does not make any direct or indirect reference, contain nuances or phrases promoting, use particular colours and layout or presentation, or situations typical for products whose advertisements are prohibited.
The advertiser must certify that such brand extensions are distributed in reasonable quantity.
Proposed expenditure on such advertisement must be proportionate to the actual sales turnover of the brand extension.
Advertisements found to be genuine brand extensions by the Ministry of Information and Broadcasting shall be reviewed and certified by the Central Board of Film Certification.
Section 5 of COTPA prohibits "advertisement which directly or indirectly suggests or promotes the use or consumption of cigarettes or any other tobacco product". Rule 2 of the COTPA Rules explicitly state that "use of a name or brand of Tobacco products for marketing, promoting or advertising other products would constitute as a form of indirect advertisement" and is thereby prohibited.
ASCI code also elucidates that advertisers must not propagate products whose advertisements are restricted or prohibited by the law. Such restrictions must not be circumvented by the advertisement of other permissible products. To determine whether an advertisement is an indirect advertisement of a product whose advertisement is prohibited, the code provides the following guidelines:
The unrestricted product must be produced and distributed in reasonable quantities. The scale of advertising, media used, and markets targeted must be considered.
Presence of direct or indirect clues or cues for the product with advertisement restrictions.
The code also provided guidelines on celebrity advertising. A restriction was imposed on celebrity advertisements for any product which by law requires health warnings on packaging or advertisement.[5] The government also sought to prohibit surrogate advertisements explicitly through Surrogate Advertisements (Prohibition) Bill, 2016.[6] However, this bill has not been passed.
Furthermore, the Ministry of Consumer Affairs, Food and Public Distribution has recently issued a draft of the Central Consumer Protection Authority (Prevention of Misleading Advertisements and Necessary Due Diligence for Endorsement of Advertisements) Guidelines, 2020. These draft guidelines restrict surrogate advertisements while allowing advertisements for legitimate brand extensions. The draft guidelines were open for comments and suggestions till 18th September, 2020. India also has an international obligation to forbid such promotions under the Framework Convention on Tobacco Control.
Accordingly, there are several instances where surrogate advertisements by tobacco and liquor companies have been scrutinized by legal authorities. The courts have repeatedly taken a stance against surrogate advertisements and noted that indirect advertisements are often used in media. However, allowing such advertisements would render the legislations incapable. Therefore, such advertisements should not be permitted to ensure proper implementation of the law.[7]
In Mahesh Bhatt v. Union of India, the court held strictly against surrogate advertisements and enunciated that Freedom of Speech and Expression guaranteed under Article 19(1)(a) of the Constitution does not extend to protect any purely commercial speech which encourages the use of tobacco products.[8] In the case of United Breweries v. Mumbai Grahak Panchayat, the court contemplated the legality of a soda advertisement. It noted that the description in the advertisement "World's No. 3 and India's No.1" and "Ab toh cold drinks out" was associated with the company's whisky rather than soda.[9] It was further observed by the court that the said soda which was being advertised was not available in the market. Hence, the court ordered the Defendant to put up corrective advertisements. In the plea against IPL's Bangalore team 'Royal Challengers', the Apex Court dismissed the plea and held that keeping the name of an IPL team as 'Royal Challenger' and not 'Royal Challenge' was permissible as the name was recognised by alcohol consumers only.[10] The Court in the recent decision of Struggle Against Pain v. State of U.P. stated that companies sponsor various shows and sports events using their trademark or monogram to inconspicuously advertise restricted products.[11] It expounded that sponsoring an event is not unlawful. However, sponsorships that aim to use a well-known liquor brand or products with advertisement restrictions are surrogate advertisements. They must not be permitted as the consumer immediately understands the product being advertised inconspicuously and repetition of such brand names creates an impact in the mind of the consumers.
Surrogate Advertisement and Trademark
One might wonder whether a trademark holder has any legal recourse against restrictions imposed by the government in advertising and promoting their products using their trademarks and brand names. After all, the registrant of a trademark has an exclusive right to use it.
A trademark is an indicator of source, i.e. it distinguishes the goods and services of one enterprise from another. A company has a right to promote its product using its brand logos, brand names, colour schemes, etc. However, the right to use a trademark is not absolute. According to Article 16 of the TRIPS,[12] trademark is a negative right, i.e. it allows the mark holder to exclude others from using the same but does not provide a positive right to do whatever they desire. Such right is not extended to the use of the mark for advertisements against government regulations. A restriction in the publication of a brand name or logo of a product due to the public interest is permissible.
While most western countries allow advertisements of liquor with restrictions, promotion of alcoholic products is completely banned in India. Despite the restrictions, the Indian advertisement industry has noted substantial investment in surrogate advertisements. Corporations dealing in the tobacco and the liquor industry have regarded brand extensions as an industry practice. They argue that the government has permitted them to operate with heavy taxes and therefore, they must be allowed to run their businesses profitably. In the current age of social media and digital marketing, there are numerous innovative methods to promote a brand. It is essential that the legislature and industry come together to form regulations which dissuade companies from covertly engaging in advertisements which defeat the purpose of these legislations, while allowing them to promote legitimate brand extensions. Corresponding industries may also move towards forming a consortium and guidelines to avoid any future legal complications.
[1] Saumya Tewari & Lata Jha, Liquor ads run on OTT in absence of advertising code, Live Mint (August 23, 2020) https://www.livemint.com/news/india/liquor-ads-run-on-ott-in-absence-of-advertising-code-11598172163767.html
[2] Anjali Thakur, Bacardi India has doubled its marketing budget in last 5 years: Anshuman Goenka, Exchange 4 Media (July 31, 2019), https://www.exchange4media.com/marketing-news/bacardi-india-has-doubled-its-marketing-budget-in-the-last-5-years-anshuman-goenka-98432.html
[3] Varalakshmi.T, An empirical Study on Surrogate advertisements: A Pioneering Trend, the International Journal of Management Vol:2/ Issue:1 (Jan. 2013)
[4] Section 6 of the Cable Televisions Networks (Regulations) Act, 1995
[5] Saumya Trivedi, ASCI lays down rules on celebrity endorsements, Live Mint (April 14, 2017), https://www.livemint.com/Consumer/LgneK0UawFzYjEx6nsAbDI/Ad-watchdog-issues-endorsement-guidelines-for-celebrities.html
[6] The Surrogate Advertisements (Prohibition) Bill, 2016 http://164.100.47.4/billstexts/rsbilltexts/AsIntroduced/surogat%2010317-E.pdf
[7] Mahesh Bhatt v. Union of India WP (C) No.18761 of 2005 & WP (C) No.23716 of 2005 (delivered on January 23, 2009)
[8] WP (C) No.18761 of 2005 & WP (C) No.23716 of 2005 (delivered on January 23, 2009)
[9] I (2007) CPJ 102 NC
[10] Indo-Asian News Service, Now Ramdoss challenges Bangalore IPL team over name, NDTV SPORTS (May 3, 2008) https://sports.ndtv.com/cricket/now-ramadoss-challenges-bangalore-ipl-team-over-name-1605911
[11] PIL No. 12510 of 2006 (delivered on March 14, 2019)
[12]Agreement on Trade-Related Aspects of Intellectual Property Rights, Apr. 15, 1994, Marrakesh Agreement Establishing the World Trade Organization, Annex 1C, 1869 U.N.T.S. 299, 33 I.L.M. 1197 (1994) https://www.wto.org/english/docs_e/legal_e/27-trips_04_e.htm