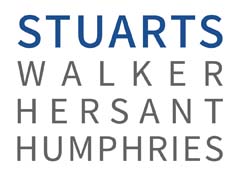 Stuarts Walker Hersant Humphries | View firm profile
Stuarts Walker Hersant Humphries, a leading Cayman Islands law firm, is pleased to announce that Caymanian, Jonathan McLean has been hired as the firm's newest partner, effective July 2019.

The hire strengthens two of the firm's core practice areas: Corporate & Commercial and Investment Funds, and adds extra depth to the firm's offering.
Chris Humphries, Managing Director of Stuarts, said "Our practice in Cayman continues to evolve and grow, and this hire is a representation of that. This hire is a very well merited recognition of the knowledge and experience of Jon to the continued success of our corporate and investment funds teams, and the firm as a whole. It demonstrates Stuarts' vow to harness the best possible team."
Jon's practice covers all areas of corporate and commercial law, advising clients on investment and private equity funds, licensing and regulatory matters and finance transactions all across a broad range of sectors. Jon also has extensive experience in local matters having advised on many aviation and shipping matters as well as major infrastructure projects in the Cayman Islands.
Jon primarily focuses on advising fund sponsors and other stakeholders on the structuring and formation of hedge and private equity funds; the day-to-day administration of funds from a Cayman Islands law perspective; the restructuring, wind-down and liquidation of funds; and the regulatory framework governing funds and their managers in the Cayman Islands.
Jon has been recognised as a rising star and recommended attorney in both IFLR 1000 and Legal 500 and is a notary public in the Cayman Islands.
See Jonathan McLean's profile.