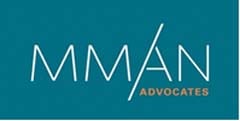 Revenue sharing is the use of profits to enable separate actors develop
efficiencies or innovate in mutually beneficial ways. There are many
ways the revenue sharing concept is structured with the objective being
sharing of revenue profits and losses between various parties. Revenue
sharing is practiced widely in sports, manufacturing industries,
advertising industries, private companies and malls/retail shopping
centers. The International markets are embracing the concept of revenue
sharing or turnover rent.
In commercial leasing and more specifically in
malls and retail shopping centers, revenue sharing takes the form of
either (a) the landlord and tenant share revenue(s) based on agreed
percentages or; (b) the tenant pays a combination of a fixed rental
amount and a percentage of their revenues or; (c) the tenant pays a
below-market rent payment or a percentage of revenue, whichever is
higher among other forms. These and other forms can however be modified
and agreed to by parties.
The concept of revenue sharing has been in use in
Kenya but there has been a spike in the market in the recent past. Some
of the reasons for this upsurge are;
The mushrooming of malls/retail shopping centers within close proximity.
More malls and commercial centers are coming up every day and within
close proximity to one another. This oversupply has led to jitters among
tenants who for fear of a condensed customer base prefer negotiating
their rent to be based on their earnings rather than on a fixed rental
basis and further compelling the Landlord to promote the growth of the
mall.
Financial Muscle of tenants.
Some tenants, either for their financial muscle or due to them
leveraging a high market share, are able to better negotiate the
commercial terms of their leases.
Kenyan market dynamics.
Peculiarly, the Kenyan retail consumer market is highly skewed in favour
of convenient stores and eating establishments. Convenient stores and
eating establishments often tend to be the anchor tenants attracting the
footfall to a mall. The presence or lack of anchor tenants often
determines the attractiveness of the mall both to other tenants and
customers. For this reason, anchor tenants leverage a high commercial
negotiating power and can call for revenue sharing.
Proponents of revenue sharing advocate for it
because of the good marketing incentive it creates. A good marketing
strategy has a domino effect that benefits both the landlord and tenant.
The more effectively the landlord is able to market/promote the mall or
retail shopping center and offer incentives and discounts, through the
tenants to the consumer, the more footfall there is in the mall, which
translates to profitability of the shops in the mall and in effect a
high rent payable to the landlord in a revenue share arrangement. On the
downside, the landlord in addition to making the capital investment, is
actively involved in the day to day promotion and development of the
mall and thus has to commit more time, human resources, expertise, money
and improvement of marketing/promotional activities.
It is however not all doom for the Landlord. A
benefit that arises from an effective marketing and promotional campaign
necessitated by revenue sharing is that it creates a demand among
tenants to access space at the mall/retail shopping center. With a
proven track record of footfall to the mall/retail shopping center, the
negotiating power of the landlord increases and thus they can negotiate
for better returns on payment of rent. If, however a marketing,
advertising and promotional campaign is weak or if the tenants for one
reason or other (such as a poor economic climate or if there is internal
mismanagement) both the landlord and the tenant may suffer great loss.
The revenue sharing concept requires parties to be
honest and act in good faith and more so the tenant. For revenue
sharing to be effective, the tenant supplies the landlord with a record
of their revenues. The tenant thus must endeavor to give to the Landlord
true and correct records. For purposes of transparence the tenant
should allow the landlord access to and to peruse and audit the tenant's
books of accounts. 
A short coming of the revenue sharing model is the
effort spent in parties trying to agree on a rent sharing formula that
is mutually beneficial. There are very many variables to the revenue
sharing concept and parties may find themselves locked behind doors for
days on end trying to agree on a formula. The lack of sufficient data on
the same, especially in the Kenyan market, only escalates the problem.
To these negotiation parties may need to consider a
base rent (minimum rent payable), a rent hurdle (point at which revenue
sharing starts) rent share percentage (percentage of the tenant's
revenue that will be paid to the landlord as rent) rental escalation
rate among others.
Revenue sharing as a mode of paying rent is
however not for all retail shops and will not work for some businesses.
It works best where there is a sale of goods that can generate adequate
and profitable revenue to the tenant.
Revenue sharing is a concept where both the
landlord and the tenant can financially benefit. However, it requires a
lot of input from the landlord in terms of marketing and does not
necessarily come with a money back guarantee.
---
Article written by Nyawira Kirubi, Partner and Judy Kabubu, Senior Associate, MMAN Advocates.
---
Disclaimer: This
article has been prepared for informational purposes only and is not
legal advice. This information is not intended to create, and receipt of
it does not constitute, a lawyer-client relationship. Nothing on this
article is intended to guaranty, warranty, or predict the outcome of a
particular case and should not be construed as such a guaranty,
warranty, or prediction. The authors are not responsible for any actions
(or lack thereof) taken as a result of relying on or in any way using
information contained in this article and in no event shall be liable
for any damages resulting from reliance on or use of this information.
Readers should take specific advice from a qualified professional when
dealing with specific situations.