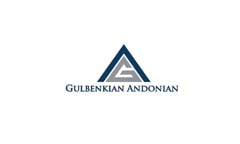 The UK will leave the EU later this year at the end of October and preparations have started to take place on behalf of EU and EEA citizens to secure their immigration status in the UK before this happens.

The UK Government, introduced some months ago, the EU settlement Scheme for EU citizens who are already living in the UK which was supposed to be an online application process and is still for most applicants. However the Home Office has indicated in recent months that a paper application option will be required for specific people with certain immigration statuses.
Under the "digital" EU settlement scheme if you are an EU or EEA citizen and have resided in the UK for 5 years, you gain "settled status" in the UK which is the same as permanent residence/indefinite leave to remain. However, if you have not lived in the UK for 5 years you will be granted "pre-settled status".
However, in recent months the requirement of using a paper application form has been rolled out to those family members of British Nationals who have EEA rights such as a spouse of a British citizen who also has EU, EEA or Swiss citizenship and has lived in the UK before obtaining British citizenship. Unfortunately, you can not download these paper application forms and must request them rom the Home Office which can take over a week.
Read our latest article on the EU Settlement Scheme and the paper application process on our website, click here
Our firm, includes in its team, of some of the best immigration solicitors in London and can provide you with valuable assistance on your path to permanent residency in the UK pre and post Brexit.
Call us on +44 (0) 20 7269 9590 or email us at info@gulbenkian.co.uk.