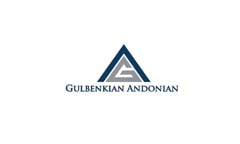 Gulbenkian Andonian is one of the leading immigration law firms in London & the UK and is listed in the Legal 500 hall of Fame. Our immigration law firm in London is the only UK member of the European Immigration Lawyers Group, which specialises in various immigration fields including employees moving from one EU member state to another and assisting non-EU nationals needing immigration assistance. We have acted for many company and commercial clients , including investors , innovators , business persons , sole representatives and individual applicants . We also have decades of experience in filing and obtaining all types of UK visas and work permits for our corporate and individual clients including Tier 1, Tier 2, Tier 4, Tier 5 Visa Applications, British Passport Applications , Indefinite Leave to Remain Applications, Spouse Visa Applications and more.

Here are some of the most popular areas of UK Immigration that people consult us on.
The Tier 1 Investor Visa is for high net worth individuals who wish to make the UK their main home permanently. We have countless clients achieve investor status in the UK. Contact us for our expert advice. Find out more
You can apply for a Tier 1 Exceptional Talent Visa if you have been endorsed by the Home Office, in the field of science, humanities, engineering, medicine, digital technology or the arts as a recognised leader, or as an emerging leader. Find out more
A big UK Immigration change which came into effect on 29 March 2019 was the creation of the new Tier 1 Innovator Visa. The Tier 1 Innovator Visa was created to accommodate more established business people. Find out more
The Tier 1 Start-up Visa is available to anyone who is going to start a business in the UK. If you are an approved you will be granted a visa for two years and will be able to switch to the new Tier 1 Innovator after this time. Find out more
This visa has 2 parts. The Tier 2 (General) is for those who want to work for UK companies or foreign companies with a UK base & the Tier 2 ITC, (intercompany transfer visa) is for those who work for a foreign corporation abroad and are being sent to the UK to work for the UK branch. Find out more
The Tier 4 visa is issued for those who want to study in the UK. In order to qualify for the Tier 4 student visa, your educational institution where you will study must sponsor your application and the visa will be issued for you to study a particular course at the institution in question. Find out more
The Tier 5 Youth Mobility Scheme Visa is for those applicants who wish to come to the UK for a holiday and to work for a maximum period of two years prior to returning to their country. Find out more
As of yesterday 21 January 2019, EU nationals and their dependents (EU or not) will be able to apply under the second pilot voluntary scheme for settled or pre-settled status in the UK. Find out more
There are 2 possible types of UK Spouse Visa routes, the 5-year and the 10-year route which allow you to gain permanent residency in the UK. Find out about which route you qualify for. Find out more
Here is all you need to know about UK fiancé visas. We can be of valuable assistance in uniting you with your loved one in the United Kingdom. Find out more
Registration Certificates For EU/EEA Nationals, EEA Permanent Residence, EEA Family Permit's after Brexit, we can advise you whatever your case. Find out more
EEA Family Permit After Brexit
We are one of the leading immigration law firms and offer expert advice on Brexit and EEA family permits and residence cards. Find out more
British Citizenship & Nationality
Our team of expert immigration lawyers can help you obtain your British Citizenship and Nationality. Find out more
Indefinite Leave to Remain (ILR)
ILR entitles you to live in the UK for as long as you wish and come and go for standard holidays and business trips. We have handled thousands of ILR applications. Find out more
Visit our website at www.gulbenkian.co.uk to find out more about our expert legal team.
Contact us on +44 (0) 292 7269 9590 or email: info@gulbenkian.co.uk