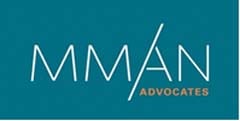 The Ministry of Lands is mandated to administer
land through efficient administration, equitable access, secure tenure
and sustainable management of land resources.
To this end, the Ministry embarked on a digitization of the records held by land registries in Nairobi (Nairobi and Central Registry)
to enable it render services in a timely and efficient manner through
an online portal system known as the Land Information Management System
(LIMS).
LIMS grants users access to government services relating to property management. It is accessed through the e-citizen portal on www.ecitizen.go.ke. Once logged in, the services under LIMS will be provided for under the Ministry of Lands and Physical Planning window.
The Ministry announced that starting on 3rd April 2018, manual processing of documents at both the Nairobi and Central Registries will cease in respect of the following services:
Land Rent (payment of rent, uploading of receipts and downloading rent clearance certificates)
Land Rates (query and pay land rates)
Searches (search land ownership records)
Verification of title (authentication of owners)
Transfer of ownership (transfer by sale, gift, spousal transfer)
Charge/further charge (to register a charge on property)
Cautions and withdrawal of caution (application for the registration or withdrawal of a caution)
In order to apply for any of the services described above, property owners must first 'Verify'
their property. The purpose of verification is to authenticate the
ownership of property with the Ministry confirming that the details
provided by the property owner tally with the records at the Lands
Registry.
To verify your property, log onto the eCitizen portal on www.ecitizen.go.ke and click on the Ministry of Lands and Physical Planning (LIMS)
window. While there, make the application for verification of your
property under the 'Make an Application' option and proceed to verify
your title as guided by the system.
Please note that only the registered proprietor can verify a title.
---
Should you have any enquiries regarding this alert or any general queries on the subject matter, kindly contact Nyawira Kirubi, Partner and Jeff Kinuthia, Lawyer, MMAN Advocates.
---
Disclaimer: This
article has been prepared for informational purposes only and is not
legal advice. This information is not intended to create, and receipt of
it does not constitute, a lawyer-client relationship. Nothing on this
article is intended to guaranty, warranty, or predict the outcome of a
particular case and should not be construed as such a guaranty,
warranty, or prediction. The authors are not responsible for any actions
(or lack thereof) taken as a result of relying on or in any way using
information contained in this article and in no event shall be liable
for any damages resulting from reliance on or use of this information.
Readers should take specific advice from a qualified professional when
dealing with specific situations.