Leading international construction and arbitration expert Joseph Lee joins Yoon & Yang's head office in Seoul, South Korea, the firm announced on the 12th of September. With the addition of Joseph Lee and the expansion of the International Construction Advisory & Dispute Resolution Team, Yoon & Yang is expected to further bolster its expertise in international construction advisory and international arbitration practices.
Being a dual-licensed lawyer admitted in New York (2011) and England and Wales (2022), Joseph has re-joined Yoon & Yang as a partner after having worked at international law firms such as K&L Gates and Pinsent Masons in their Doha offices for eight and a half years from 2015 to 2023. During this period, he successfully represented construction contractors in major international arbitral proceedings in various fora including ICC, LCIA, DIFC and QICCA. Joseph also advised many Korean companies undertaking major construction projects in the Middle East region in resolving the difficulties and challenges they face during the execution of those projects. Joseph is also an excellent front-end projects lawyer who have ample experience in developing project, construction and project finance documentation.
His most notable and high-profile cases include advising a Korean contractor JV, comprised of four major construction companies in Korea in respect of the Karbala Oil Refinery Plant in Iraq where he successfully advised the JV by preparing the strategic roadmap, claims documentation and various legal position papers so that the JV could successfully negotiate a contract amendment for an additional 1.5B USD with a State entity there. His efforts were pivotal for the JV in resolving the dispute commercially rather than escalating it to a formal dispute resolution procedure. Joseph also successfully represented an international client in 3 arbitral proceedings in respect of Umm Al Houl IWPP project in Qatar (a power and desalination plant) in front of renowned arbitrators such as Sir Robert Akenhead or Sir Rupert Jackson. Joseph was also a part of the team that advised Public Works Authority of Qatar (Ashghal) in developing its entire suite of contracts and ancillary documents for procurement of 18 types of projects and services, which are now being used as the standard form construction contracts in Qatar.
"Re-joining Yoon & Yang as a partner is a wonderful new challenge to me," added Joseph. "My aspiration in returning to South Korea and to Yoon & Yang is to make a meaningful impact on Korean international construction and arbitration community so as to promote the awareness of the competence of Korean legal practitioners involved in international construction arbitration practice. Hopefully more Korean construction companies will appreciate that their best strategic partner in resolving complicated and high-value issues they face during the execution of their construction projects could be found nearby."
Yoon & Yang's International Construction Advisory & Dispute Resolution Team provides high-quality and comprehensive legal services to construction companies engaged in overseas construction projects in the Middle East, Southeast Asia, and Africa. The range of services spans from providing legal analysis of tender risk and contract negotiation during the tender/contract stage of the project and to assisting the clients in resolving their disputes by providing strategic roadmap for dispute resolution, early case analysis of their claims and actually representing them in formal proceedings including arbitration and/or litigation.
Junsang Lee, the Managing Partner of Yoon & Yang, commented, "We are very happy to welcome Joseph back to work with our team. We are confident that, thanks to his experience, the International Construction Advisory & Dispute Resolution Team would be able to help Korean construction company to aggressively reach out to overseas construction market."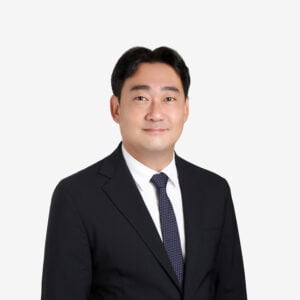 ---
12th September 2023