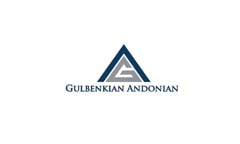 Gulbenkian Andonian employs some of the top immigration lawyers in London and can be of valuable assistance if you are a company wanting to explore your options in hiring Tier 4 student visa holders.
Can you work in the UK if you are an international student?
The Gulbenkian Andonian team is made up of some of the best London immigration solicitors and we have dealt with thousands of Tier 4 Student Visa request over the last 3 decades. 
If you are a student who is studying in the UK from abroad you can indeed work in the UK however this will depend on where you are from.
At this present point in time, if you are from an EU country then you have the right to work in the UK normally and companies don't need to worry about your Visa status or work entitlement.
However, If you are a non-EEA citizen and you are 16 and over your rights are governed under the immigration rules that surround Tier 4 Student Visas.
If you are a non-EEA student you may already know that you have to provide proof that you have sufficient funds to support yourself to the Home Office and in terms of work the immigration rules still state that you are allowed to do some work in the UK. But how many hours exactly? You may ask…
How many hours can I work in the UK as an international student?
As one of thetop London immigration lawyers services, we confirm that as a Tier 4 Student Visa holder you can work in the UKbut will be subject to Home Office rules. 
TheTier 4 Student Visa will you to work specific hours however the number of hours depends on a few factors such as, the type of course that you are enrolled on and also the sponsor that you are studying through i.e. the University or institution.
As a university student, you are entitled to work up to 20 hours a week during term time if you are studying at an institution on theUK Visa and immigration sponsor list.
If you are, however, below degree level (i.e not at university doing a degree), you can work up to 10 hours per week during term time.
During holiday times, you as aTier 4 Student Visa holders can work full time which is 36.5 hours per week.
A crucial problem you may run into as a UK business or even a student in the UK is that as a Tier 4 Student Visa holder, you can't sign a contract for a full time or permanent jobs as your visa only allows full time during holiday periods. There are however ways of solving this problem, one way would be switching from a Tier 4 Student Visa to a Tier 2 Work Visa. We can be of valuable assistance in helping your business or you as students achieve this. 
Restrictions
There are also however restrictions on what kind of work you as a Tier 4 Student Visa holder can do in the UK.
Our UK immigration team team is made up of some of the top immigration lawyers in London and we confirm that even if you as an international student have a valid Tier 4 Student Visa, the UK the Home Office rules clearly state that some particular jobs are not allowed.
Jobs such as:
-Sports-coach
-A professional sportsperson
-Acting as a doctor in training unless the student is on a specific training program
-Being an entertainer
For more information, you can contact us,Gulbenkian Andonian Solicitors. Our reputation as one of the best immigration law firms in London gives us the edge when handling any queries related to UK Visas and we will be happy to assist you with any further questions you may have.
As one of the top immigration law firms in London, we can advise you as an employer and alsoTier 4 Student Visa holder on your rights and allowances in respect to the Home Office immigration rules that relate to the employment of students on the Tier 4 Student Visa route.
There have been cases where some companies have not obeyed the Home Office rules and have been penalised for their actions. Our business immigration team in London can assist you fully so there will be no doubt that you will not fall short of obeying UK Immigration law.
How Can We Help
Students
We assist you through the whole process of obtaining your Tier 4 Student Visa. Our expert team of immigration lawyers are extremely precise when processing all documentation and information that you will provide. We can help you switch from a Tier 4 Visa to another UK Visa category as well.
Companies
If you are a company who is seeking to hire aTier 4 Student Visa part-time or looking help a Tier 4 Student Visa holder switch to a Tier 2 Work Visa, we can advise you on the best possible way of how to do this.
Call us at our offices in London on +44 (0) 202 769 9590 or fill out the form below and a member of our team will contact you as soon as possible.