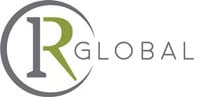 The following article discusses session one of the IR Global Virtual Series on 'The Business of Brexit: Implications for the commercial contract process'.
England – Robert Cain (RC) I think we need to be conscious of critical time lines here. One of those is the end of the transitional period, because, up until then, we will see the UK complying with EU laws such as the Rome I and II Regulations*.
That said, there is always a strong convergence anyway between European countries, and I don't see a massive movement away from how the applicable law is already used in contracts between the UK and other member states of the EU. Equally, I would expect there to be similar issues surrounding the ultimate enforcement of decisions about jurisdiction and applicable law that already arise within the current framework.
The problem we could face, which will be trickier, involves the ultimate status of a decision of the European Court of Justice (ECJ), because the Supreme Court of England and Wales will not consider itself bound by a decision of the ECJ.
Contracts between UK and the EU parties may move to an interesting place, similar to the US, where we often resort to the New York Convention on arbitral awards. This affects more than just Rome I and Rome II, so I can see an element of arbitration and alternative dispute resolution (ADR) creeping in – more than it does now if it is seen to reduce the potential cost and avoid the issues we already have within the union, around choosing the appropriate law for the contract.
I do see trouble around the ECJ's ongoing power.
Germany – Urs Breitsprecher (UB) I am not quite so sure that Brexit will be as smooth as Robert says, because I have already experienced situations where European judgments are not enforced in the UK, and I think this will be more so after Brexit, since Rome I and Rome II won't apply. I think we will have significant problems enforcing judgments, so I would try to have some arbitration clauses in contracts between UK and EU parties. All EU member countries are party to the New York Convention, so this will be enforceable. It is then a question of what law will be applicable if referenced to European standards.
I see a hard Brexit coming and so I am worried that we don't know what EU laws the British will adopt and which they will leave.
Switzerland – Peter Ruggle (PR) I advise two related exercises. The first involves reviewing existing client contracts, or at least those that may still apply beyond Brexit. Secondly, businesses should amend their standard terms of business and their approach to future bespoke contracts, to ensure that their company is as protected as it can be from the variances of potential Brexit outcomes.
Spain – Sönke Lund (SL) I agree with Urs and I think we have to differentiate carefully between the Rome I and Rome II regulations on one side and Brussels regulations on the other. It should be quite easy for existing or future contracts to be made though, because the parties involved will be free to choose applicable law.
As a result, I don't believe that there will be too many significant changes, but on the other hand I agree that we will have problems with the Brussels regulations where enforcement is concerned.
This could be interesting from the Swiss perspective concerning whether we come into the Lugano convention, and how this could work. We have a lot of issues here and arbitration clauses may go some way towards solving them.
Finland – Lauri Railas (LR) When it comes to the applicable law, Rome I and Rome II apply irrespective of whether the law concerned is that of a country of the European Union or an outside legal framework such as the United Kingdom.
The starting point is that the court applies its own conflict rules, so if the case is tried in a member state of the European Union, it will apply the Rome I and II regulations. That obviously facilitates the parties choosing the law applicable and the choice can be an implied one.
On the contrary, when it comes to the Brussels regulations, it will no longer apply to the UK and so there will be no free movement of judgments anymore between the UK and the other member states of the EU.
This is the starting point, and the jurisdiction of the European court may be relevant if the commercial dispute and the contract deals with issues governed by EU law, and there is a preliminary ruling from the ECJ. If the case is tried inside a member state of the EU it wouldn't cause a problem.
Arbitration makes things easier, but you might need to specify mandatory laws envisaged in choice of law regulations, or the equivalent British legal rules will apply.
Italy – Paola Mariani (PM) I do agree with Robert that, from the point of view of applicable law, it's quite easy because Rome 1 and 2 regulations contain universal application provisions: they apply whatever the applicable law and even in future cross-border contracts involving the UK. If the UK government maintain the commitment to retain legislation in line with Rome I and II, Brexit should not entail big changes. In the long run though, there may be the problem of authority for the European Court of Justice case law on Rome I and II Regulations. We cannot be sure that the UK courts will follow this jurisdiction, so fragmentation and uncertainty will follow when the same legal provisions are subject to different and divergent interpretations.
There is also a big issue with Brussels I and II regulations no longer applying, and there could be a problem not only in having accepted and shared rules to determine a competent court to hear a foreign litigation, but also, and especially, enforcing UK judgments in EU jurisdictions and vice versa. Arbitration is not always an alternative, especially when dealing with small and medium-sized enterprises, since cross border agreements are not just an issue for larger companies.
Malta – William Spiteri Bailey (WSB) Malta has quite close ties with the UK, however there are so many different types of contracts that they must be looked at in detail to establish if and what needs to be changed or updated in line with the Brexit rules. There are a number of international arrangements that will have to be re-negotiated. Malta has a lot of legislation similar to the UK; that should make it easier to develop contracts between parties from the two countries, but we will still need to see how this will develop.
Netherlands – John Wolfs & Nico Ooyevaar (JW, NO) In some areas there might be an extra layer of complexity in the near future regarding trade between the Netherlands and the UK. The UK will look to construct a new legal playing field on issues such as the choice of governing law of commercial contracts and international private law considerations, such as recognition of the enforcement of foreign judgments in the UK and any applicable foreign law. The EEX-Regulation, which regulates the mutual recognition of judgments by EU member states, will no longer apply between the UK and the EU.
This uncertainty across Europe influences the choice of law companies should include in their commercial contracts. Given this, it is advisable for EU members to choose English law less frequently, and specify EU law instead. This is the case temporarily at least, until it is clear what the changes are after Brexit. The same applies for the choice of a competent court.
Dutch courts are a popular forum in Europe, due to the relatively low legal costs and the relatively short duration of the procedure. This is largely because expensive and time-consuming disclosure processes, which are more common in English courts, do not exist in Dutch proceedings (unless parties agree otherwise). Furthermore, when losing a case, the orders to pay costs to the winning party, are relatively low. Another, not entirely unimportant factor, is that Dutch courts are generally willing to accept jurisdiction.
For existing contracts, it is advisable to assess whether it is possible to make a change to the legal framework conditions. When drafting a new agreement, parties can choose to include a forum clause in their agreements. Dutch law makes it possible to include such a forum choice for (commercial) contracts and, where necessary, change the existing ones.
U.S – Teresa Taylor (TT) Brexit will likely affect the legal framework governing commercial contracts in two significant ways.
Firstly, EU companies may re-evaluate having the UK as their preferred dispute resolution jurisdiction; and secondly, companies will have to bear the risk and costs associated with parallel regulatory and legal systems.
The UK has long been the preferred seat of arbitration and litigation for global and European commercial contracts, and the UK government is eager to conclude an agreement with the EU to maintain this status. The ideal agreement will provide a post-Brexit, cross-border civil judicial cooperation framework that replicates, to the greatest extent possible, current secondary EU legislation on commercial matters.
However, seeking an agreement and coming to an agreement are very different tasks. Although the UK will continue to be a party to international treaties that cover cross-border litigation, such as The Hague Convention, once the UK withdraws from the EU and rejects the jurisdiction of the European Court of Justice, its move away from EU standards will likely impact its attractiveness K as the hub for dispute resolution.
Before Brexit, companies did not need to worry about whether UK law was 100 per cent compatible with EU law, now they must. This also means companies will need to implement compliance mechanisms, including new contract provisions, in order to adequately manage the parallel legal systems. For example, companies engaging in international trade will need to update their trade compliance programs to account for changes in applicable law. Compliance with trade sanctions and related laws and regulations, such as anti-money laundering and anti-corruption will become far more complex for the global trade community.
While it remains unclear which UK commercial laws will change, it is clear that withdrawing from the EU will provide the UK with much greater freedom and a strong incentive to draft its own laws, without the need to follow EU directives. Regardless of how far the UK moves away from EU standards the UK will no longer be subject to the European Commission's jurisdiction. Consequently, in addition to needing to evaluate whether UK law is compatible with EU law and with commercial contracts, companies choosing to operate within UK jurisdiction will also subject themselves to dual regulatory frameworks and trade controls.
Denmark – Anders Hedetoft (AH) Britain is scheduled to leave the European Union on Friday 29 March 2019 at 00:00 CET. The future UK/EU relationship will not be formalized, until Britain has left. Consequently, there will be a gap between the British withdrawal and the entry into force of the future framework (the so called 'cliff edge').
A transition period, in which the European legal frameworks will still be in force, will probably run until 31 December 2020. However, Brexit still creates a huge amount of uncertainty. We are yet to see how the UK government will deal with the several thousand pieces of EU legislation, including regulations and directives, that have become part of the UK. We don't know which laws will be preserved and which repealed.
Britain leaving the EU is an unprecedented situation, since no nation state has ever held a referendum and then left the EU. Greenland, which is a part of the Danish kingdom (the Danish Commonwealth) left the Union in 1985, after the Greenlandic government, the Danish government and the European Commission went through a series of difficult negotiations, particularly with regard to fisheries. In Britain's case however, the economy is many times larger and more complex, and the responsibilities and membership of the EU have ballooned over the past 30 years.
As pointed out by my colleagues, one of the big issues is choosing the correct law and venue for commercial contracts. English law has often been chosen, due to the more literal interpretation of a contract. (In Denmark the interpretation by courts tends to be more pragmatic.)
This may change when Britain is no longer part of the Brussels I regulation, under which the EU member states are obliged to recognize, and execute court rulings from other member states. Despite Denmark's opt-outs from certain European Union policies, it is still party to Brussels regulations by a parallel agreement. 
CONTRIBUTORS 
Sönke Lund (SL) Grupo Gispert – Spain www.irglobal.com/advisor/sonke-lund 
Anders Hedetoft (AH) Holst, Advokater – Denmark www.irglobal.com/advisor/anders-hedetoft 
Lauri Railas (LR) Railas Attorneys Ltd – Finland www.irglobal.com/advisor/lauri-railas 
Robert Cain (RC) Blaser Mills Law – England www.irglobal.com/advisor/robert-cain
Paola Mariani (PM) Pesce & Associati – Italy www.irglobal.com/advisor/paola-mariani 
Urs Breitsprecher (UB) AQUAN Rechtsanwälte – Germany www.irglobal.com/advisor/urs-breitsprecher-new 
William Spiteri Bailey (WSB) RSM Malta – Malta www.irglobal.com/advisor/william-spiteri-bailey 
Peter Ruggle (PR) Ruggle Partner – Switzerland www.irglobal.com/advisor/peter-ruggle-switzerland 
John Wolfs (JW) Wolfs Advocaten – Netherlands www.irglobal.com/advisor/john-wolfs 
Nico Ooyevaar (NO) McMAN Ooijevaar – Netherlands www.irglobal.com/advisor/nico-ooyevaar 
Teresa N. Taylor (TT) Akrivis Law Group, PLLC – U.S – Washington, D.C. www.irglobal.com/advisor/teresa-n-taylor