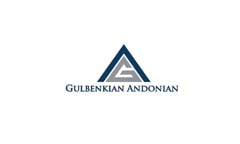 If you are thinking about sponsoring a Tier 2 Visa migrant it is important to stay informed on the fees involved when you make this application.
Firstly, you will first need to get a sponsor license for your company.
This costs £536 for small companies that employ 50 people or less, and have an annual income of 10.2 million or less,
or

£1476, for large companies, who employ more than 50 people and make more than £10.2 million per year. 
Additonally, you must also show that you are in compliance with the Home Office regulations through an audit of your files. Our team of top immigration lawyers in London can be of help advising you through this process.
If your license is approved, you may have to meet the resident labour market test. This test will determine whether you have considered hiring any UK settled resident workers or EU nationals to take up the role which is advertised.
If there are no settled workers or EU Nationals able to do the job in question then you can Sponsor a Tier 2 Visa Migrant but may ask the following questions.
How much is a Certificate of sponsorship?
You will need to organise a certificate of sponsorship for every Tier 2 Visa Migrant and each one of these costs £199. Moreover, there is no difference in price whether it is for one year or for five years
How much is the Home Office application fee?
You must pay a Home Office application fee which will depend on the type of Visa. Fees depend on the length of the Visa and whether you are applying from within the UK or not. ees can range between £464-£1408. If for any reason your application is refused you will more than likely not get this fee back.
What is the Immigration skills charge?
This fee is due each time the certificate of sponsorship is renewed for an applicant and depends on the size and type of the company and how much time the employee stated on the certificate of sponsorship will work at the company
The fee will be £364 for small companies and this will cover the employee up to 1 year with a subsequent charge of £182 for each six-month period stated on the certificate of sponsorship. So if you hire a Tier 2 Visa Migrant for 1 year the charge will be £264.
In all other cases, the fee is a standard £1000 for any stated period of up to a year plus £500 for every six months period stated on the certificate of sponsorship. This is subject to change.
What is an Immigration Health Surcharge?
A standard fee of £400 per applicant is due when the application is submitted and this has to be paid every year for this applicant to remain in the UK.
This fee is used for migrants and their use of the national health service (NHS) and other benefits in the UK. If you pay this fee and if the application is refused then this fee will be refunded.
If you have any questions regarding or sponsoring a tear to application moment feel free to reach out to our team of top immigration solicitors in London by emailing info@gulbenkian.co.uk or by calling +44 (0) 202 7269 9590.