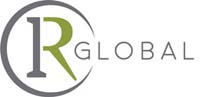 The following article discusses session one in the IR Global Virtual Series on 'The Retail Apocalypse'.

U.S, Illinois – Robert Fishman (RF) There's no doubt
that developments in many industries cause change, and change generally results
in winners and losers.
The retail industry is certainly going through that kind of
evolution right now. Ten years ago, when people wanted to go shopping, they
hopped in their car, drove to a mall, walked around and shopped.
During the last 10 years there's been an incredible change
in the shopping habits of people. Online shopping has become the norm and the
challenge for traditional retailers has been how do they adapt to that changing
environment.
I've seen various companies around the United States catch
that wave early – Target and Walmart being good examples. They are retailers
who seem to understand that the traditional model alone was going to be
problematic and so they have combined the traditional retail approach with the
online shopping approach that has become so popular.
Other companies have either been slow to react, or haven't
reacted at all. The company that I have had the most experience with is Toys R
Us.
Toys R Us thought it was catching the wave of online
shopping, but what it discovered was that Amazon had set the bar pretty high.
You cannot succeed in the online shopping world unless you are competitive with
Amazon. This means tremendous selection of product, great customer service and
free next day delivery.
That's a challenge for a traditional retail business because
it's not the sort of structural model they have operated under. Toys R Us
wasn't sufficiently successful in doing that, and I would say that its
inability to compete with the Amazons and Targets of the world played a
significant role in the demise of the Toys R Us franchise in the United States.
Technology is a serious challenge in the retail industry for
those retailers who are not such a brand that people have to go to the store to
buy that product. They're all going to have to continue to adapt to this
environment and figure out a way to be competitive in an online world.
Canada – S. Fay Sulley (FS) In Canada, we also have
Walmart and other large brands. Those companies have all had to develop a
significant retail online experience for shoppers. That includes companies like
Home Depot, because if you're supplying anything that people need for their
homes you really need an online presence. For the younger demographics, that
applies to clothing as well.
Our firm has just acted for two companies that ended up
going bankrupt last year. One was called Bombay and the other was Bowring. They
had been around in Canada in various iterations for over a hundred years.
One of them was selling furniture and one of them was
selling household goods such as wine sets and glasses and dishes and anything
you can imagine in an upscale home store. Those stores had not developed an
online presence and they just couldn't keep up with the other competitors in
the area that were selling online.
It was very sad, because they've been in Canada for so long
in many secondary locations across the country. There was over a hundred
stores, and it really affected the class B landlords. There was a real loss to
the mid-sized towns when Bombay and Bowring went under, and there's a
trickle-down effect from that in the sense that they were a lot of job losses
in those areas.
The clothing sector is taking a bit of a hit here in Canada
as well, since we keep seeing clothing stores go out of business. I have no
idea why that is, but they are not getting the online shopping that some of the
larger stores are getting.
Some of the smaller clothing chains don't know how to get
into Amazon, while the cost of selling through Amazon is higher than they had
anticipated. They haven't really gotten their costs or margins set correctly,
so that they're able to pay the fees that are payable to Amazon.
U.S, Illinois – RF It is a complicated process and it
does require the devotion of a certain amount of revenue, but I think its
probably logistics more than cost.
Cost is a factor in anything and they have to devote revenue
to one thing, which means they can't devote it to another. My experience has
mostly been that they don't catch on to the logistical game fast enough. They
don't position themselves to have the right products available at a competitive
price.
England – David Foster (DF) Technology is certainly
one great factor that's influencing some of the issues arising in the UK.
The Arcadia Group is an interesting example of a giant
retailer experiencing this problem. It has 520 shops and brands including
Topshop, Selfridges, Wallace and Dorothy Perkins, and has seen sales decline
swiftly. This is largely because younger shoppers have abandoned its brands in
favour of online fast fashion rivals such as Boohoo, where sales in the UK are
up 27 per cent.
Boohoo has got brands like Pretty Little Thing and Nasty
Gal, which is cheap online fashion, with intensive online marketing and
celebrity endorsement. It is fascinating to note that they spent GBP80 million
on marketing last year and booked a GBP60 million profit.
Costs in the UK are a problem and online does help with
that. Arcadia had problems with salaries, rents and pension costs under the
traditional model. They were paying GBP50 million per year in pension
contributions, which is quite something.
Boots is still making a profit with a traditional business
model, but they're really struggling in many ways, with profits down 18 per
cent this year. It's seen shop footfall reduce, as younger customers go online.
It is trying to reinvent its makeup counters and has signed a deal with Rihanna
to manage her beauty range.
There's also a genuine worry in the UK around zombie
businesses that don't have the money to invest in meeting some of these
changes.
Relative regional and geographical disparities exist in the
UK in terms of areas where retail has continued to thrive. For example,
particularly in former industrial towns in the North, the rate of high street
store closures has been alarming, measured against the relative resilience of
productivity in southern commuter towns and cities such as Guildford. Whether
this trend will continue remains to be seen, particularly with the UK
Government's repeated promise to inject life (and funds) into its "Northern
Powerhouse".
On the positive front, there were 34,500 independent high
street shops opened in the past year in the UK, up 4.5 per cent on 2017
figures. It seems that owners with a passion for what they do and their
communities will have a degree of success, but it's not easy.
Belgium – Philippe Termote (PT) I'm based in Antwerp
and we're seeing the same kind of movement. Our law firm has been representing
a lot of textile producing companies, and over the last 10 years we've seen a
shift in retail.
There used to be a lot of multi-brand stores where
production was retailed, now, since the new technology, we've seen boutique or
multi-brand stores gravitate to expensive streets. Large fashion brands used to
work with boutiques or multi-brand stores, but they have stopped working with
them due to unpaid invoices.
Today we see that they've done a shift to retailing their
own products. They get a big flagship store where it is possible for customers
to buy and try on the clothes, but they have a much bigger revenue coming from
their own websites. They will also sell via fashion websites with big
followings, giving the potential for significant marketing and high budgets.
This has also allowed them to deal with some logistics
problems, because we've seen some smaller websites which cannot cope with
volume. From that point of view, the high streets are still expensive because
the landlords are not willing to let the lease prices go down. In those big
streets, more of the boutique's stores are empty at the moment. If demands fall
further, the landlords will have to do something.
We have also seen a lot of pop up stores, which will work
for those who have a good marketing concept and are passionate about their
products. We have a lot of millennials buying those products, and if you're not
adapted to the millennial you will be out.
England – DF Have you found pop-up stores be
successful in Belgium?
Belgium – PT Only to support other forms of
distribution or to raise a product's profile in the market.
Canada – FS We see little independents using pop-up
stores here in Toronto, where they're just going out to get their merchandise
known. They are usually located in places that would otherwise be vacant in any
event.
Australia – James Conomos (JC) In Australia, the
position has been similar with globalisation hitting the Australasia region.
There have been many corporate collapses including Roger David Menswear – 57
stores closed in late 2018. Other companies have used Australia's insolvency
laws to restructure either for ongoing trading or sale.
Historically, Australia was spared from global competition
due to its remote location but that has changed with the advent of technology.
Global brands such as H&M, Zara and Uniqlo have raided Australia providing
stiffer competition.
Another significant issue for Australian retailers, apart
from global competitors entering the market, has been competition from online
retailers. It has been suggested that online spending in Australia in 2018
increased by 24 per cent, which is claimed to comprise AUD27.5 billion in lost
sales from traditional retailers.
France – Yves-Marie Ravet (YMR) I think that the
retail apocalypse that my colleagues have noticed in their respective
jurisdictions is a global movement that particularly affects France. A number
of dematerialised commerce and innovative applications have gradually affected
physical commerce.
I would also mention the restructuring of Toys R Us, where
the French subsidiary also suffered from the difficulties of the American
group. The opening of a safeguard procedure (sauvegarde judiciaire) and then a
judicial recovery procedure (redressement judiciaire) led to an exit from the top
through the takeover of the subsidiary by PICWIC group belonging to the
powerful Mulliez family.
Beyond this particular case, retail players, like in any
other sectors of activity, must tackle the challenge of technological shifts or
risk being pushed to the margins.
In this respect, it is worth recalling what happened to
Kodak in the early 1990s when the transition from film to digital was not
anticipated.
French restructuring practitioners have carefully monitored
the recent bankruptcy of the Sonia Rykiel group. This is another example of
bankruptcy in the retail sector resulting from the explosive mix of finance and
industry. No buyer was found, so the commercial court of Paris decided to open
a liquidation.
It should be noted here that the profitability logic of
financial investors does not always correspond to retailer business models. The
bankruptcy of the Rallye group (Casino's supermarkets) is also an example of
how hyper-debt on the stock markets does work for with retail businesses.
As a fellow entrepreneur, I would advise retailers to
anticipate. Anticipation is the key word in entrepreneurship. As lawyers
specialising in insolvency matters, we intervene downstream to try to treat
illnesses when the situation is already compromised. In this respect,
anticipation is also very important because the more solutions that can be
implemented upstream, the greater the chances of rescue.
In France, we have a powerful tool that allows the debtor to
negotiate almost informally with his main creditors in the context of
conciliation. This conciliation will result in either the establishment of a
settlement protocol, or the opening of a safeguard to force recalcitrant
creditors to vote on a debt settlement plan which will make it possible to reschedule
claims over time (maximum 10 years).
Last but not least, a sale in the particular context of a
recovery procedure (redressement judiciaire) remains the preferred remedy when
the retailer's business model appears completely obsolete, but a buyer is still
interested in the debtor's tangible and intangible assets.
CONTRIBUTORS
Philippe Termote (PT) LIGE ADVOCATEN – Belgium www.irglobal.com/advisor/philippe-termote
Yves-Marie Ravet (YMR) Ravet & Associés – France www.irglobal.com/advisor/yves-marie-ravet
Robert M. Fishman (RF) Fox Rothschild LLP –U.S, Illinois www.irglobal.com/advisor/robert-m-fishman
S. Fay Sulley (FS) Torkin Manes LLP – Canada East www.irglobal.com/advisor/s-fay-sulley
James Conomos (JC) James Conomos Lawyers – Australia www.irglobal.com/advisor/james-conomos
David Foster (DF) Barlow Robbins – England www.irglobal.com/advisor/david-foster