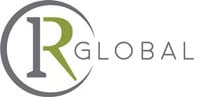 The following article discusses session three in the IR Global Virtual Series on 'International IP Licensing – Creating effective contracts'
France – FI In our jurisdiction, this is quite
problematic because there are no borders inside the European market.
It's a little bit tricky, because you've got a lot of
licenses granted for territories inside the European market. We had one example
recently, where the right to exploit IP rights of a famous brand in the Benelux
market were sold in the in the Benelux market and in Poland to two different
licensees, with another licensee in Poland. A minimum guarantee was put in
place by the licensor to match the royalties for the two territories with each
licensee.
The licensee in Benelux had a client in Poland who was a
wholesaler. The Polish licensee was upset because his territory was under
attack from a different licensee. That is difficult to avoid, so there must be
a distinction between active and passive sales.
Active sales can be dealt with, because the agreement can
have a stipulation to say licensees have to respect territorial rights.
However, with passive sales, it's easy for a licensee to make a phone call to a
customer in another territory and say 'I'm not going to market the products in
your territory, but please make a request to me by email and ask me the price
and I will sell to you.'
There needs to be a good faith clause put into the contract,
which stipulates that every licensee has to act in good faith to protect the
territory of each licensee within Europe.
This can also have an impact on the minimum guarantee. For
example, if the licensor finds out that a licensee is selling outside of their
territory, they should notify the licensee network and ask the sales to stop.
If this doesn't happen, then the licensor may increase the minimum guarantee of
that licensee, because they are working in another market.
With regard to online sales. It's forbidden within Europe to
prevent a licensee or distributor from selling online. This was decided by the
Court of Appeal in Paris and the European Court of Justice in 2010.
As a result, there needs to be clauses inserted into
licensing agreements, specific to online sales. They may include, for example,
wording to prevent to the purchase of Google Ad Words that could aid the sale
outside of the correct territory. They might also prevent the use of the brand
as a domain name, which would otherwise make it easier to sell outside of the
territory.
Switzerland – SL It's exactly the same in Switzerland
because we have bilateral contracts with the EU that are bound by the same
laws.
This is more a relationship management thing, than a legal
thing, because you cannot forbid passive sales in Switzerland or the European
community.
When the Euro recently fell in value against the Swiss
Franc, all the products in the EU were way cheaper than before. This increased
the volume of passive sales. We can use GEO logging, which is an easy thing to
implement, but really, it's ineffective in stopping passive sales.
I used to work for a multinational company and we tried to
forbid it, but it was legally impossible. We had to do it through relationship
management, but it was impossible to actually enforce.
I totally agree with Francois, because we're kind of in the
same situation here. It's hard to protect anything unless you can actually
prove that it was an active sale. This is pretty much impossible, because none
of those parties will ever admit they took advantage.
It also depends on the distribution system you have. If
there is selective distribution within the EU and Switzerland, you have to
allow your licensees to sell across all borders within such selective
distribution system.
Although you may say that German licensees can only sell in
Germany, you can't forbid them from selling to any other company in the same
system, within the EU and EEA including Switzerland.
Romania – MH Although the licensed rights are ought
to be well defined in terms of content, guarantees, geography, very strong demarcation
of territory and restrictions on exports in certain conditions could be seen as
anti-competitive within the European market and, implicitly, in Romania.
Territorial restraints may contain restrictions of the
active sales and give the possibility of an effective follow-up. However, the
entitlement and ability in following the existence of passive sales are
forbidden under the European law, as mentioned by François and Sergio. This is
however a restriction very likely to be found in licensing agreements.
In cases where the content of the intellectual property
right or by will of licensor and licensee, a very strict national or regional
character is assigned to the licensed product, there is to be made a thorough
analysis on a case-by-case basis, to determine the content and implications of
the restriction.
There was for instance the well-known ruling of the European
Court of Justice in the Premier League case, that disqualifies the restriction
imposed to licensees on certain EEA territories from selling decoder cards
accessible the from anywhere in the EEA, considering such a restriction on
sales as a restriction by object pursuant to Article 101 TFEU.
Another hypothesis that raises anti-trust issues in relation
to the demarcation of territories would be trademark licenses when the licensor
and licensee are competitors in the relevant market. Demarcation of access and
empowered staff in relation to the licensed product are contractual measures to
be considered in order for any exchange or share of information not bring along
any competitive infringements.
An interesting thought on the content of active sales would
be related to the exhaustion principle, preventing control on products
incorporating copyrights after their first sale. Recent jurisprudence of the
ECJ established that exhaustion principle in terms of copyright applies not
only to physical products, as it was previously considered, but also to digital
software.
U.S – Oklahoma – PM I tend to rely heavily on
definitions and the grant clauses, for delineating the rights around what is
allowed.
A well drafted license agreement should specifically
identify any of the registered IP, pending or unregistered IP, non-published
IP, or trade secrets. You can get into difficulties with this, because some
clients don't really know what their trade secrets are and have to expend time
and trouble to figure that out.
It's particularly important to include this in a patent
license, because even if there are only one or two patents being licensed, and
the patents are later challenged and found invalid, the licensee has to
continue paying royalties because trade secrets are part of the license
agreement and form part of the justification for the royalty base.
It's very important to have these definitions and
specifically identify the licensed IP. It's also important to use these
definitions in the grant clause, because the grant clause pulls those
definitions into it and creates a tight, succinct grant clause that clearly
identifies the granted rights.
Whether it's a patent, trademark, copyright or trade secret;
there are different types of rights that are attendant to the different types
of IP assets being licensed.
You have to specify that the products, services or the
processes that are being authorised can only be exploited for defined purposes,
products or uses. For trademarks, specify that the trademark can only be
exploited in connection with defined products or services. Also, include the
geographic territory or the industry and whether the license is exclusive or
non-exclusive.
Copyright license grant clauses can be very complicated,
because copyrights are broken into so many individual rights and include not
only rights to copy, but to make derivative works or distribute or to publicly
display or perform.
It's really important to draft the grant clause to the
particular IP assets, and then have definitions that specifically define all
these features of the grant clause.
U.S – Connecticut – WW Another important protection
mechanism is to make sure the client registers trademarks, particularly in the
US.
In the US, there is something called the Lever Rule which is
a statute protecting unauthorised importation of goods with registered trademarks.
It allows a client to register a trademark with the US Customs and Border
Patrol. They will then block unauthorised import of products that bear the
trademark and that are materially different from the authorised product. That
could be a difference either in ingredients or labelling.
In a recent example, a third party was attempting to import
Red Bull soft drinks into the US and it was blocked under this rule as an
unauthorised import, because it didn't have the correct nutritional information
as required by the FDA in the United States.
This is not an ultimate bar to importation, because the
importer can get around the Rule by stating in writing on the product that the
product is not authorised for sale in the United States, but generally it
provides a layer of protection, particularly in the area of consumer products.
We also like to include a contract provision that requires
the different licensees in different territories to use unique identifiers on
their packaging. This allows our clients to go out into the marketplace, do an
audit, and distinguish where the different goods and services are coming from,
thereby ensuring compliance with the territorial restrictions in the license.
Again, we have found that it very important to have an open
line of communication with the licensee and be able to coordinate the issues
within their marketplace. We can then adjust the license accordingly, so that
we don't end up with a situation where the licensee is looking to dump products
into a different jurisdiction.
We work with our clients to set up a plan for policing
license agreements, and we focus on educating the business people and sales
people to be able to spot unauthorised goods. We then create a process for them
to report this to the management.
Another thing that's been quite useful, particularly with
products that have a high brand affinity, is the provision of a forum for the
public to report unauthorised goods. A notable and well reported example of
this is CrossFit. They have an IP theft form on their website that allows
customers to report unauthorised goods.
France – FI A question for our American colleagues.
Is it possible to grant a license in some states and not the whole of the USA?
Can a licensee obtain the right to market products in selected states?
U.S – Oklahoma PM You would do that by defining the
territory in the grant clause, where that particular licensee can exercise the
license rights – in just a particular state or particular region of the United
States.
France – FI How do you protect against them selling
outside the territory?
U.S – Oklahoma PM It's prohibited by the definition
of the geography. We'll define the territory and if it's exclusive, then it's
limited to a particular state or a particular territory and they have no right
to sell outside that territory. The licensor then obligates and promises not to
allow any other licensee to sell in that territory. It's a mutual exclusivity
agreement that's limited to a particular state or a particular territory.
The licensee would then find out if somebody was selling
products into their territory and would bring that to the attention of the
licensor. They would then be obliged to carry forth the enforcement mechanism.
Japan – KY in Japan the border is quite clear, so we
don't have the issue of restrictions regarding passive sales like EU countries.
With regard to online sales, we just use the combination of
limiting the shipping address to the territory in question, while limiting the
use of credit cards issued outside the territory in question. This seems to
work well to protect the demarcation of licensing rights.
In Japan, we also have customs enforcement at the border
with regard to trademarks. This doesn't happen for patents, but is effective in
stopping trademark infringement.
Contributors
François Illouz (FI) Illouz Avocats – ISGE – France www.irglobal.com/advisor/francois-illouz
Sergio Leemann (SL) Wicki Partners AG – Switzerland www.irglobal.com/advisor/sergio-leemann
Walter B. Welsh (WW) Whitmyer IP Group – US – Connecticut www.irglobal.com/advisor/walter-b-welsh
Peggy Millikin (PM) Millikin IP Law – U.S – Oklahoma www.irglobal.com/advisor/peggy-millikin
Kazuto Yamamoto (KY) Daiichi Legal Professional Corporation
– Japan www.irglobal.com/advisor/kazuto-yamamoto
Madalina Hristescu (MH) Hristescu & Partners – Romania www.irglobal.com/advisor/madalina-hristescu