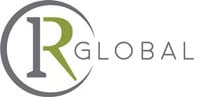 The following article discusses session three in the IR Global Virtual Series on '#MeToo – Is it time up for discrimination in the Workplace?'
California – RT
As mentioned before, prior to the #MeToo movement California had laws requiring
harassment training of supervisors. Two years ago, new regulations were issued
that dictate what must be included in a written harassment policy and in
supervisor training. When the #MeToo movement hit, I began receiving many more
requests by employers to update harassment policies, including adapting them to
include the written acknowledgement of receipt employers are now required to
obtain from every employee.
have received many requests for anti-harassment training for
smaller businesses and businesses seeking to train all their employees, not
just supervisors. Training non-supervisory employees about the complaint
procedure for unlawful harassment and discrimination helps them speak up and
opens up dialogue in an organisation about inclusion in general.
Requests for help in terms of investigations or employment
advice that I have fielded recently are largely about complaints raised by both
men and women about inappropriate conduct. They include individuals who have
experience harassment and others who care about the inappropriate conduct their
colleagues may have experienced.
There clearly is more active participation by employees
raising complaints for others and supporting their colleagues who have been
victims of harassment or discrimination. Employers I speak with are deeply
concerned about the impact of harassment on the organization's culture and
morale, as well as the increased liability and negative publicity in response
to the #MeToo movement. I rarely hear speculation now that a person raising a
complaint may be fabricating the account—the shocking headlines are constant
now, reflecting a widespread realization that workplace harassment occurs all
too frequently. The proactive response I see on behalf of US businesses is
heart-warming in terms of moving towards a more positive future.
Nevada – LT
Absolutely, my experience has been very similar to what Rebecca has described.
One thing with some of our clients is looking more closely at what conditions
need to exist to make people comfortable coming forward to complain. We've also
talked about some research that's out there about the critical role that
co-workers and other colleagues can play in supporting the person who is the
victim and also bringing complaints forward.
As a result, we've done some redrafting of policies to
include additional bystander language to encourage people to come forward. A
lot of companies are looking at their pay structures right now and trying to do
payroll audits to see whether there are some inequities in pay structure that
are systemic and need to be corrected. For example, Nike, a huge global
employer, recently announced it had reviewed its pay structure and is giving
raises to a certain percentage of its workforce as a result of that review.
That type of voluntary, publicly announced action, on such a
large scale, is unusual. Likewise, some large law firms have voluntarily
abandoned arbitration and non-disclosure requirements for harassment claims.
All these actions seem to be a direct result of the #MeToo and #TimesUp movements.
Sweden – MB We
actually had some new provisions in the Discrimination Act that came into force
in January 2017, which put an obligation on employers to actually take active
measures to prevent sexual harassment in the workplace.
This is done by investigating the existence of any risks of
sexual harassment, analysing the cause of this harassment and then of course
taking all the preventive measures that can reasonably be demanded on a
continuous basis. Furthermore, the employers are obliged to have guidelines and
routines, or policies for their activity.
These new rules actually came into force prior to the #MeToo
movement, but obviously the movement put a lot of focus on the new rules and we
have had a lot of companies coming to us asking for advice on how they should
act to fulfil these rules and whether their policy is correctly drafted and so
forth. I think it was Rebecca who said that many companies ask for training
when it comes to sexual harassment.
This is the same in Sweden, since I have had several
sessions on what sexual harassment is and how a company and its employees
should act with respect to these kinds of issues.
I also think there has been a greater awareness among
employees when it comes to these rules, so they are more eager, not just to
speak up and actually confronting employers with these issues, but to monitor
what the employer does and doesn't do when it comes to resolving them.
Nevada – LP I
have three comments here, first I think there is a need for more training by organisations
on the topic of sexual harassment, so companies are encouraged to train their
employees. That will help them in defending harassment claims, as the employer
can show they took all reasonable measures to prevent discrimination or
harassment.
Employers should also be encouraged to negotiate internally.
The reforms of September 2017 have encouraged employers to negotiate agreements
in order to move from a labour law ruled by the French labour code to a more
practical and adaptable law which will be closer to the employees' needs,
notably around discrimination and harassment, which are part of the discussion
with trade unions.
Thirdly, there needs to be equality between men and women.
One reform to be mentioned, is that every year employers have to submit a
report on gender equality and remuneration. These sorts of reforms need to be
part of the thought process going forward.
England – SS
There is no doubt that #MeToo has dragged the question of what is, and is not,
acceptable behaviour in the workplace into the spotlight. This is to be
welcomed on every level because it is driving us towards a better understanding
of the issue. It is manifesting itself in the form of increased workplace training
by progressive employers and HR personnel. Those who don't have express
anti-harassment and discrimination policies in place are hurrying to get these
in place, and those who do have them are best advised to review and update
their policies regularly.
There is also a greater appreciation that grievances and
disciplinary matters must be dealt with proactively and fairly, rather than
passively or with a bias towards the employer's interests.
It is quite common for employers to seek legal advice in the
event of a workplace dispute arising, and to enquire about removing particular
employees through the means of redundancy. A very recent case in the UK has,
however, highlighted how the privileged status of such legal advice can be lost
if the advice goes too far and amounts to a cloak for discrimination. This
appeal decision is a timely reminder to employment advisors that advice
involving discrimination may be so unconscionable that it is unlawful, and they
must curb their advice so that it remains within the limits of public policy.
Mexico – EE I would
say that the impact of the movement is very low in Mexico, but many publicly
traded companies and some global companies that have come to us, to ask for
advice to establish those policies and protocols, and attend any claim from
employees that are having issues with sexual harassment cases.
It is unfortunate that not all the companies keep a protocol
system to prevent these issues, and more unfortunate is that it is only big
companies that are taking steps to do this. My hope is that this is not just because
they want to comply with regulations in other jurisdictions.
Contributors
Magnus Berterud (MB) Delphi – Sweden www.irglobal.com/advisor/magnus-berterud
Laura Thalacker (LB) Hartwell Thalacker, LTD. – U.S – Nevada
www.irglobal.com/advisor/laura-thalacker
Edmundo Escobar (EE) Escobar y Gorostieta, SC Lawyers –
Mexico www.irglobal.com/advisor/edmundo-escobar
Rebecca L. Torrey (RT) Elkins Kalt Weintraub Reuben and
Gartside. – U.S – California www.irglobal.com/advisor/rebecca-torrey
Lionel Paraire (LP) Galion – France www.irglobal.com/advisor/lionel-paraire
Shilpen Savani (SS) gunnercooke llp – England www.irglobal.com/advisor/shilpen-savani