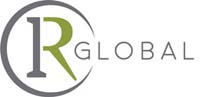 The following article discusses session two in the IR Global Virtual Series on '#MeToo – Is it time up for discrimination in the Workplace?'

England – SS In
my view, the #MeToo movement has introduced greater sensitivity into the
equation for employers involved in employment disputes.
The media frenzy in the last year or so has made it more
uncomfortable than ever for employers to be found to condone or tolerate
misconduct – and especially sexual misconduct – in the workplace. This is
engendering a change of culture and an increased reluctance on the part of
senior managers to go to the Employment Tribunal and defend allegations of
discrimination. In my experience employers are now more reactive to allegations
of sex harassment in particular and there is a greater willingness to settle
such claims before trial.
Another interesting by-product is that employers do not wish
to be seen trying to bury unwanted allegations of discrimination and there is a
notable reluctance to impose, or enforce, confidentiality clauses against
employees. This means victims in the workplace are becoming bolder in
expressing their grievances and there is greater acceptance that they should
not be discouraged or prevented from doing so. Of course, this does not mean
that genuine trade secrets and confidential data are no longer protected, but
simply to say that an employee who wishes to air a personal grievance of a
discriminatory nature is much less likely to be obstructed from doing so by an
employer in the current climate of transparency.
Amidst all the popular clamor and support for #MeToo, the
need for due process remains – both in the way that employers manage their
internal grievance and disciplinary procedures and in ensuring that the
necessary legal and evidential tests are applied to claimants in the Employment
Tribunal.
These are not legal or procedural changes, but they are
practical considerations that seem to have become more relevant after the
impacts of #MeToo.
Nevada – LT I
don't think we have felt the full effect of #MeToo yet, since it is a
relatively recent phenomenon.
I'm not sure it's trickled its way through the court system
yet.
I would say that there is a general perception that
workplace harassment complaints have increased and that people feel more
comfortable coming forward. Down the road this will probably result in
additional litigation.
As a litigator, I've thought about how you would present
these types of cases to a jury and how some of the defences that are available
to employers, like aggressively questioning why an employee did not come
forward to complain, will be altered. I wonder how that will play in front of a
jury now in light of the #MeToo movement.
A lot of these cases get privately arbitrated in the United
States, rather than being in front of a jury or a judge. The #MeToo movement
has also raised questions about the appropriateness and effect of keeping these
cases out of the public eye (via private arbitration) and some legislators are
proposing laws prohibiting mandatory arbitration of these types of claims.
Having said that, the US Supreme Court has just recently affirmed that, under
the Federal Arbitration Act, arbitration agreements can be used in the
employment context. There's going to be a tension between federal and state law
in this area if state legislatures attempt to prohibit arbitration of these
types of disputes.
One other thing that relates to federal Equal Pay Act Claims
(and this is really more of a #TimesUp issue on pay disparity) is a decision
issued in April 2018 by the Ninth Circuit Court of Appeals, which governs a
large number of western states in the United States including Nevada and
California. It limits one of the defences that U.S. employers traditionally
raise in Equal Pay Act (EPA) claims.
Employers will often defend EPA claims by saying that a
disparity between men and women's salaries is a result of the female employees'
prior salary history. The Ninth Circuit Court of Appeals eliminated that
defence, holding that prior salary history, in the language of the statute, is
not a 'legitimate factor other than sex' justifying a pay differential.
California – RT
As a litigator, I see companies taking harassment allegations more seriously
and much more concerned about the likelihood of a big jury verdict. For that
reason, they are working to settle claims pre-litigation and sometimes settling
them early for larger amounts in order to eliminate the risk of huge exposure
from a jury charged up by what they read in the news.
This past year I have seen a number of cases filed on
theories that probably would never have been imagined a year or two ago. That includes
efforts by plaintiff attorneys to expand harassment laws beyond the employer
relationship under California Civil Code section 51.9 (pertaining to alleged
harassment or assault in certain professional relationships, e.g. physicians,
attorneys and bankers) to relationships occurring through social media or other
connections. While I don't expect any new legal theories to result, these
claims demonstrate the impact of the #MeToo movement on efforts to expand the
law.
I have also seen recent claims brought against employers
based on conduct that would not have been regarded as harassment in the past,
for example, claims related to occasionally hugging between co-workers and
others involving impolite but not sexual conduct in the workplace.
Sweden – MB In
Sweden, the area that has received most publicity are the criminal law cases
that have been up for trial regarding famous TV personalities and so forth.
There has not been much focus on civil law cases based on the Discrimination
Act, although there has been a lot of focus on the #MeToo movement among
employers. They have handled it quite well with their obligations to take
measures and investigate.
One reason for so many cases not ending up in court, is that
the employer usually tries to settle these cases quickly. There has been one
year or so since this movement started, so maybe there will be more cases in
civil law. There hasn't been any real increase yet at least.
France – LP The
#MeToo phenomenon is too recent to have had an impact. As I mentioned earlier
though, legislation around sexual discrimination is not new under French law
and we have already seen some cases like this. I don't say many, but some cases
like this. It's not frequent in France, because even if the burden of proof is
easier for the employees now, it is still not easy or comfortable to bring
claims before the court, either criminal or labour courts, on the basis of
sexual harassment or discrimination.
Moral harassment in France is used more than sexual harassment.
In most cases in the labour courts, you will have cases for moral harassment,
but it's not the same for sexual harassment. We have had cases like this and
when the case is serious, a settlement is often offered and signed before
coming to the court.
I don't think we have seen any effect from the #MeToo media
campaign yet because of the length of the procedures in the French courts, but
if it is the case, we will see it in two or three years, not earlier.
Mexico – EE The
statistics in Mexico show that only 30 per cent of cases of sexual harassment
are declared or initiated, so there is a big amount of cases that are not
publicly taken through the courts. The #MeToo movement in Mexico started in
February 2018, when CNN brought Mexican soap opera stars onto television to say
they were violated and harassed in their careers.
Despite this, there hasn't been a big increase in litigation
numbers. We have only seen a few cases and this is due to the labour authority,
which played a very important role at the end of 2016. They enacted a protocol
against labour violence and sexual harassment and this protocol was a way to
show companies how to act and prevent the existence of harassment. They were
very opportune with this preventative measure.
Another reason for the lack of increase in litigation is
that a lot of cases go out for settlement.
Contributors
Magnus Berterud (MB) Delphi – Sweden www.irglobal.com/advisor/magnus-berterud

Laura Thalacker (LB) Hartwell Thalacker, LTD. – U.S – Nevada
www.irglobal.com/advisor/laura-thalacker

Edmundo Escobar (EE) Escobar y Gorostieta, SC Lawyers –
Mexico www.irglobal.com/advisor/edmundo-escobar

Rebecca L. Torrey (RT) Elkins Kalt Weintraub Reuben and
Gartside. – U.S – California www.irglobal.com/advisor/rebecca-torrey

Lionel Paraire (LP) Galion – France www.irglobal.com/advisor/lionel-paraire

Shilpen Savani (SS) gunnercooke llp – England www.irglobal.com/advisor/shilpen-savani