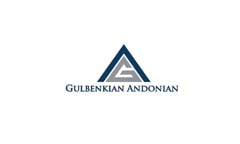 Gulbenkian Andonian Solicitors have the pleasure of announcing that the Solicitors Regulations Authority have authorised a change in structure and entity of the company to an Alternative Business Structure (ABS).
As from 1st July 2019, we will be known as Gulbenkian Andonian Solicitors Limited (trading as Gulbenkian Andonian Solicitors), a company registered in England and Wales under company number 644661. Our registered office is at Holborn Hall, 193-197 High Holborn, London WC1V 7BD. A list of Directors is available for inspection on request.
This is a very exciting time for the firm as it shows our willingness to enter the new and ever-changing markets and provides us with a lot of flexibility to not only become the outstanding firm that we are, but also to attract talented professionals to join and develop the company.
Click here for some Frequently Asked Questions on Conversion to Limited Company Status
Established in 1985, our firm has the reputation of being the best immigration law firm in London and one of the top immigration law firms in the UK. We have over 30 years of experience and are listed in the legal 500 Hall of Fame. We have a team of specialist lawyers and support staff of great ability and experience. To cater for our clients varied legal services needs we also offer them legal advice on other areas of law namely property, commercial, civil litigation, employment, intellectual property and wills and probate.