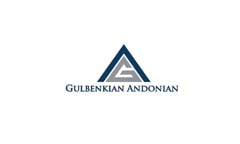 Over the years the team at Gulbenkian Andonian Solicitors have dealt with a very large number of Tier 1 investor visa cases amongst cases in ALL other UK Visa categories. This article will briefly discuss the Tier 1 Investor Visa and what the requirements are.

The Tier 1 Investor Visa is a category for individuals who will make a substantial financial investment of £2 million or more in the UK. The advantages of the Visa is that you do not need to show that you have English language abilities and it does not require you to work if you do not wish to do so. 
Additionally, whilst other UK visas require the you to show minimum funds for maintenance, you will not need to show any funds for maintenance under the Tier 1 Investor Visa because of the minimum abount of 2 million that is required to initially apply.
Are you eigibile for the Tier 1 Investor Visa
You are eligible for the Tier 1 Investor Visa if you have at least £2,000,000
You must:
-be 18+ to apply for this visa
-prove that the money is yours or your husbands, wifes, unmarried or same-sex partners
-open a bank account at a UK regulated bank to use for your funds
Your funds must be:
-placed in one or more regulated financial institutions
-accessible at any moment

What sources of funds will be acceptable for the investment?
-income from employment or self-employment, there are various other funds that will be acceptable to the Home Office for investment purposes, and they are for example: – 
-Gifts;
-deeds of sale;
-evidence from a business;
-will;
-divorce settlement;
-awards
All the above may all be considered as other sources for which specified evidence will be required.
Students with financial sponsorship
As a student, you can apply for a Tier 1 (Investor) visa if you are in the UK under a Tier 4 (General) visa holder.
For this, you must have an agreement in writing from your financial sponsor which confirms that the fees and living costs for your studies were paid by either:
-a government
-an international scholarship agency
For Further Information on the Tier 1 Investor Visa
Further information and clarification and documentation required for the application and the method of making the application please do not hesitate to contact our team if you have questions at info@gulbenkian.co.uk call 020 7269 9590 or fill out the form below.