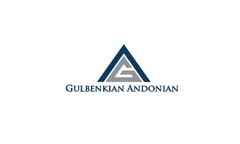 nationality lawnationality law,Gulbenkian Andonian is recognised as one of the leading immigration law firms in London & the UK. It has a team of specialist immigration lawyers and support staff of great ability and experience. The firm has always looked beyond the shores of the UK, serving clients with UK interests worldwide.
Our immigration law firm in London is the only UK member of the European Immigration Lawyers Group, which specialises in various immigration fields including employees moving from one EU member state to another and assisting non-EU nationals needing immigration assistance. The firm acts for company and commercial clients and also for investors, innovators, business persons, sole representatives and individual applicants. 
The Gulbenkian Andonian Team of Immigration Solicitors  have the reputation of being the Best Immigration Solicitors in London and the UK
Senior Partner Bernard Andonian is one of the most experienced immigration solicitors in London as well as being considered one of the most experienced practitioners in the country. As a top immigration lawyer, Bernard is a former executive committee member of ILPA and was appointed by the Lord Chancellor as a part-time immigration judge and sits in the Asylum and Immigration Tribunal.
Dave Vasoodaven is the managing partner of the firm and an expert on commercial, immigration and human rights law. In addition, he is the Secretary-General of the ASEAN-UK Business Forum in the U.K., corresponding and discussing issues regarding trade and commerce with Ambassadors and Political Officials from all over the East Asian Peninsula. The Legal 500 describes Mr Vasoodaven as "A multi-skilled professional, with both management and legal background. He has vast experience organising business forums as secretary of the ASEAN-UK Business Forum in the UK.
Gulbenkian Andonian provides specialist immigration services on all aspects of business immigration, such as, intra-company transfers, investors, innovators, business and residency applications, as well as advice on student matters, issues of asylum and human rights , European free movement, and nationality law, including applications for British citizenship, Indefinite leave to remain, UK spouse visa, family visa's and more.
Visit our website – www.gulbenkian.co.uk to find out more, email us at: info@gulbenkian.co.uk or call us on +44 (0) 207 269 9590