Al Rowaad Advocates & Legal Consultants | View firm profile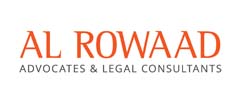 The administration of UAE is undertaking brisk activities to make consoling commotions for helping may organizations registered within UAE. Several free-zone authorities are issuing significant relief packages for companies registered within, such as relaxation in rental amount or postponement of rent for half a year.
The Supporting Law
The important question in this discussion is not whether the landlord will decrease or post pone the rental payments, however, the major concern if whether the tenant can claim reduction or postponement of rent under the UAE law due to the pandemic situation.
UAE Federal Law number 5 of 1985 regarding UAE Civil Transactions Law (the Civil Law) is the most pertinent piece of legislation that can assist the tenant in claiming relief under situation of coronavirus. Importantly, Article 249 of the Civil law states that in cases of exceptional circumstances that could not have been foreseen or is considered as a force majeure event as a result of which it prevents either party to perform its contractual obligations, the judge has the authority or discretionary power to reduce the obligation to a reasonable level.
In line with the foregoing provision and under Article 273 of the Civil Law, which states if a force majeure event persists thereby making a contract impossible to execute either partially or completely, all contractual obligations will cease to effect or the contract will be terminated. In such event, the tenant may approach the court authorities for seeking relief under rental contracts. Additionally, if the lease agreement is terminated under Article 273, the court may order to restore both the parties position as what it was prior to the agreement and/or may order for compensation to either party if it may deem relevant.
Nevertheless, the court is yet to decide whether the situation of coronavirus is to be considered as a force majeure event, as the law does not classify the type of force majeure events.
Governments Approach
In light of present circumstances, Abu Dhabi government on 23 March 2020 issued an order for Abu Dhabi judicial Department to temporarily suspend all the eviction cases during the pandemic situation.
In this regards, if your tenancy contract is about to expire or is expired you may send the written request to your landlord seeking for extension of another 3 months on the basis of existing terms and conditions due to coronavirus situation.
Nevertheless, if the landlord still insists you on vacating the premises, you may approach either seek legal advice from Top Lawyers in Abu Dhabi or may approach the Rental Dispute Committee and register a complaint against the landlord. Similarly, the Ruler of Dubai has temporarily suspended all eviction orders for residential and commercial facilities and all imprisonment orders related to rental dispute within the Emirate.