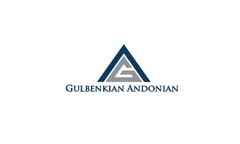 Gulbenkian Andonian Solicitors and Notaries have considerable and vast experience in most aspects of civil litigation specialising in contract disputes, discrimination claims, and tort law.
Our friendly lawyers are always ready to assess your case meticulously through detailed instructions and a forensic examination of the situation. We leave no stone unturned.
We have a proven track record of acting for businesses/companies big and small as well as individuals with claims against large companies across all substantive areas of law.
Do not take our word for it – below is a selection of reputable companies that our lawyers have either represented or faced on behalf of individual clients.  
Mc Donalds

Toyota

HSBC

Allianz

Llyods TSB

Sky

Trevlodge

Tiffanys & Co

Wembley Stadium  
Established in 1985, our firm has the reputation of being one of the best litigation law firms in London and one of the top law firms in the UK. We have over 30 years of experience and are listed in the legal 500 Hall of Fame. We have a team of specialist lawyers and support staff of great ability and experience. Contact us to speak with one of our litigation lawyers. Call: 0207 269 9590 or email: info@gulbenkian.co.uk.