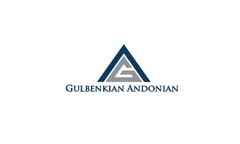 There is no doubt that the UK has to date benefited immensely from visa-free EU immigration to the extent that visa conditions and caps on non-EU migrant have undermined and overshadowed the ability of this group to play a prominent role in British industry and commerce and in its expanding and overburdened NHS service. It is the view of Gulbenkian Andonian however, that after Brexit, there should be a noticeable change in those skilled non-EU migrants contributing to British society in a meaningful way. 
Our latest article, written by Judge and legal expert Dr Bernard Andonian discusses this issue in more detail stating that the UK will have to rely much more on non-EU immigration than ever before to stay competitive. Read it on our website. Click here.
Established in 1985, Gulbenkian Andonian Solicitors has the reputation of being the best immigration law firm in London and one of the top immigration law firms in the UK. We have over 30 years of experience and are listed in the legal 500 Hall of Fame. We have a team of specialist lawyers and support staff of great ability and experience. To cater for our clients varied legal services needs we also offer them legal advice on other areas of law namely property, commercial, civil litigation, employment, intellectual property and wills and probate.