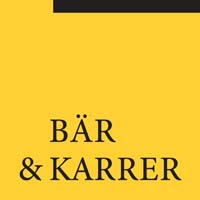 Computacenter Group, a leading European IT service provider listed on
the London Stock Exchange, acquired PathWorks, a well-established hardware
reseller in the Swiss market.
Bär & Karrer acted as legal advisor to Computacenter. The team included
Christoph Neeracher, Luca Jagmetti, Raphael Annasohn, Elisabeth Rinderknecht
(all M&A), Laura Widmer (Employment), Markus Wang and Jonas Bornhauser
(both IP/IT).