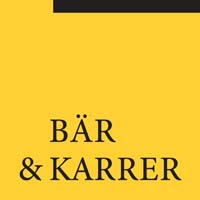 Addtech Group, a leading Swedish publicly listed technology
trading group, acquired a majority stake in Omni Ray AG, a well-established
Swiss trading company and service provider for automation solutions, mainly
focused on industrial applications, infrastructure, transportation and medical
industry. By this transaction, Addtech aims at strengthening its position in
the European automation market.
Bär & Karrer acted as legal advisor to Addtech in this
transaction. The team included Ralph Malacrida and Christian Kunz (both
M&A), Janine Wüst and Carlo Hunter (both Corporate), Faton Aliu
(Financing), Gabriela Wermelinger (IP/IT), Laura Widmer (Employment), Susanne
Schreiber, Markus Mühlemann and Ruth Riemer-Bloch (all Tax) as well as
Mani Reinert (Competition Law).