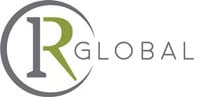 The following article discusses session four in the IR Global Virtual Series on 'Litigation Funding: Handling commercial and financial disputes'
Hong Kong – NG
The Arbitration Ordinance or AO (Cap. 609) applies to an arbitration under an
arbitration agreement, whether or not the agreement is entered into in Hong
Kong, or the place of arbitration is in Hong Kong. The ordinance is largely
based on the UNCITRAL Model Law on International Commercial Arbitration.
The AO contains relatively few provisions that cannot be
excluded by the parties and is based on the principle that subject to the
observance of the safeguards that are necessary in the public interest, the
parties to a dispute should be free to agree on how the dispute should be
resolved.
Certain mandatory rules apply including:
The parties must be treated equally, and the tribunal must
be independent and act fairly and impartially towards the parties (Section 46)
The arbitration agreement must be in writing (Section 19)
The tribunal has the power to make orders for security for
costs, discovery, the collection of evidence and the preservation of property
(Section 56)
The Court has the power to order recovery of the
tribunal's fees (Section 62)
The tribunal has the power to withhold an award for
non-payment of the arbitrators' fees and expenses (Section 78)
The Court has the power to set aside an award (Section 81)
In the context of securities and financial disputes, it is
increasingly common for parties to refer such disputes to the Financial Dispute
Resolution Centre (FDRC) in Hong Kong. This is a non-profit making, independent
organisation which requires its members to resolve monetary disputes with their
customers through mediation and/or arbitration.
A major feature of the scheme is that all financial
institutions which are authorised by the Hong Kong Monetary Authority or
licensed by/registered with the Securities & Futures Commission of Hong
Kong are required to join the scheme as members.
US – ES Let me
break it into two parts. In the US, when there is a dispute between a customer
and a brokerage firm, or an employee and a brokerage firm, it is regulated by
FINRA, the Financial Industry Regulatory Authority.
FINRA has a mandatory arbitration requirement that forces
all customer and industry disputes involving FINRA licensed broker-dealers and
financial advisers to submit their disputes only to arbitration before a
FINRA-appointed arbitration panel. While FINRA arbitration is streamlined and
much less expensive than court cases, the parties do waive their right to have
a jury of their peers decide the case, which is something the securities firms
and industry pushed for and obtained many years ago. They wanted a forum where
the cases are decided by experienced professionals who make decisions without
emotion and who are familiar with the securities industry. Some complain the
process is biased against claimants, while others think it is a fair trade-off
for a quicker, less expensive dispute resolution process.
While there is limited discovery in a FINRA case, it
generally involves obtaining relevant documents and emails. There is no
procedure for pre-trial depositions which can be a very expensive and time-consuming
part of any court litigation.
Any financial or securities disputes involving regulated
broker dealer firms must be heard in this forum, and it's fast, taking between
10 and 13 months to complete. There are minimal fees to pay and definite
procedural rules. Any claim over USD100,000 is heard by three arbitrators,
typically two lawyers and one specialist from the industry.
We do a lot of FINRA work and we find it an effective form
of dispute resolution. There are no depositions or discovery, just documents
and information. It's been mandatory since the 1980s, with the only exception
being class actions, and even the ability to bring a class action is being cut
back. Some people choose FINRA specifically because it's much faster and less
expensive than a court proceeding.
As far as traditional, non-securities-related business
disputes are concerned, we have a number of ADR providers, including JAMS and
the American Arbitration Association. There are others we use for informal
mediations. Virtually every case we handle is mediated at some point prior to
trial or hearings. We resolve close to 99 per cent of all of our cases through
the mediation process and we find our clients are much better served by a
negotiated settlement than 'rolling the dice' at trial or hearings.
The problem with some ADR providers, however, is they are
very expensive, with administration fees paid to the centre and then fees for
the individual arbitrators. To provide an example, we had an arbitration at
JAMS in New York where the contract required three arbitrators, each of whom
charged USD1,000 per hour. That's USD3,000 per hour just for the arbitrators to
hear the case, in addition to each side's legal fees, expert costs and other
charges.
A case going all the way through hearings can easily cost
USD100,000 between just the filing and arbitrator fees. In a FINRA case, by
comparison, the administrative and arbitrator costs generally are in the range
of USD1,600, which is a fraction of the cost and much more affordable for
budget-minded clients.
Austria – KO I
cannot compare the fees asked for in Europe to the fees Erwin referred to,
however, when it comes to costs in regular proceedings, you do have an appeal
process and maybe even a second appeal which will take more time. In
arbitrations, you do not have a review on the merits of a case, but you can
challenge the award for a number of restricted reasons.
Arbitrations tend to be faster, but cost wise it depends on
whether the arbitrators rule on costs the same way the regular courts do or
not. It's at their discretion since there is no regulation on how they decide
on costs.
As to the requirements, an arbitration agreement must:
sufficiently specify the parties (they must at least be
determinable);
sufficiently specify the subject matter of the dispute in
relation to a defined legal relationship (this must at least be determinable
and it can be limited to certain disputes, or include all disputes);
sufficiently specify the parties' intent to have the
dispute decided by arbitration, thereby excluding the state courts' competence;
and
be contained either in a written document signed by the
parties, or in telefaxes, emails or other communications exchanged between the
parties, which preserve evidence of a contract.
A clear reference to general terms and conditions containing
an arbitration clause is sufficient.
Sweden – DE There
are no formal requirements for an arbitration agreement in Sweden, but a
written arbitration agreement is of course preferred for obvious reasons. Under
the Swedish Arbitration Act an oral arbitration agreement is also binding.
In employer-employee relations, Swedish case law stipulates
that the employer is entitled to insert an arbitration clause in an employment
contract only if such an arbitration clause also imposes on the employer to pay
the arbitrator's fees regardless of outcome.
France – MCC
French law distinguishes between domestic and international arbitration. The
arbitration clause must be put in writing in a domestic dispute, while, in an
international arbitration, the agreement can be proved by any means.
French law has a broad concept of international arbitration
considering that arbitration is international when it involves the interests of
international trade. Consequently, arbitration between two French companies
could easily be international, if for instance a payment were made to a foreign
entity. Thus, most arbitration procedures are international.
France is part of the New York Convention and is known as
arbitration friendly. There are few mandatory rules: these being the guarantee
of the parties' equality and respect of the adversarial principle, the
obligation to take trade usages into account and compliance with international
public policy.
Whether to choose an institutional or ad-hoc arbitration
always depends on what the parties directly or indirectly agree on. In
international arbitration the "juge d'appui" is, unless otherwise agreed by the
parties, the President of the Paris Civil Court, the Tribunal de Grande
Instance of Paris.
As everywhere French practitioners and their clients are
concerned by the length and costs of arbitration proceedings. The French and
continental approach as they do not include discovery tend to be less expensive
than arbitration led according to Anglo-Saxon practices.
Obviously, third party funding fits to a need and helps
parties having a solid case to assume the costs and risks of litigation. It
could also be used for judicial proceedings such as those aiming at the
compensation of damages caused by anticompetitive practices.
Spain – DJ The
only formal requirement is that the arbitration agreement has to be written.
This can be via an exchange of letters and emails or via a specific contract,
but it has to be written. There are no mandatory requirements to the agreement,
only that parties must agree to select the relevant law applicable to the
dispute.
Germany – FW
German law on arbitration (Sections 1025 et seq. German Civil Procedure Code,
Zivilprozessordnung) is applicable to all arbitral proceedings if the place of
arbitration is within Germany.
In general, under German law, all persons are entitled to
solve their disputes through arbitration. However, subjective arbitration can
be restricted. For instance, restrictions apply for non-merchants in specific
financial service transactions (§ 37h German Securites Trading Act,
Wertpapierhandelsgesetz), and for any party subject to insolvency proceedings
(§ 160 (2) German Insolvency Act, Insolvenzordnung). Certain types of disputes
may not be arbitrated such as criminal law, family law and landlord-tenant law
disputes.
To be valid under German law, an arbitration agreement must
be clearly linked to a particular legal relationship, such as an underlying
contract or to an existing dispute. It is not absolutely necessary to define
the institution or arbitral tribunal as long as it is clear from the
arbitration agreement, its structure and the surrounding circumstances, that
state court proceedings shall be excluded.
An arbitration agreement must meet certain form requirements
to be valid under German law. German law distinguishes between arbitration
agreements between consumers on the one side and non-consumers on the other
side.
In the non-consumer area, an arbitration agreement must be
written and signed by the parties to be bound by it. An exchange of letters,
faxed correspondence or similar data transmission suffices (as long as a record
is available as a matter of proof). A valid arbitration agreement can be
concluded between non-consumers through incorporation by reference to general
terms and conditions. However, if bound by German law, the arbitration clause
is subject to the statutory validity control of general terms and conditions (§
305 et seq. German Civil Code). For consumers, the arbitration agreement must be
in a document separate from the contract to which it applies, and personally
signed by both parties to be valid.
Any failure to meet the 'in writing' or 'signature'
requirement can be remedied if the parties participate in the arbitral
proceedings without raising an objection.
Contributors
Klaus Oblin (KO) Oblin Melichar – Austria www.irglobal.com/advisor/dr-klaus-oblin
Marie-Christine Cimadevilla (MCC) Cimadevilla Avocats –
France www.irglobal.com/advisor/marie-christine-cimadevilla
Daniel Jimenez (DJ) SLJ Abogados – Spain www.irglobal.com/advisor/daniel-jimenez
Erwin Shustak (ES) Shustak Reynolds & Partners – US –
California www.irglobal.com/advisor/erwin-shustak
Nick Gall (NG) Gall Solicitors – Hong Kong www.irglobal.com/advisor/nick-gall
Dan Engström (DE) Advokatfirman Nova AB – Sweden www.irglobal.com/advisor/dan-engstrom
Florian Wettner (FW) METIS Rechtsanwälte – Germany www.irglobal.com/advisor/florian-wettner