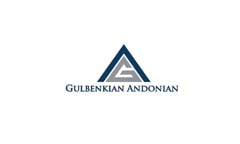 Dr Bernard Andonian, consultant solicitor at Gulbenkian Andonian solicitors gives guidance on applying for settlement in the UK based on residence

There may be many students studying in this country who have, or will have clocked up at least 10 years of studies, and have decided to make the UK their main home. Or there may be those who have been here on work permits for less than 5 years, and have transferred to other categories of immigration, again having clocked up, or about to, 10 years lawful residence. For those persons provided they comply with the immigration rules, they will be in a position to apply for permanent residence, that is to say indefinite leave to remain in the UK, and live here permanently, and then apply for British citizenship.
There may be others however who have not been in this country lawfully, or who have been here partly lawfully and partly as over stayers, and provided they can show that they have clocked up at least 20 years of residence in this country, then they would be in a position to apply for limited leave to remain.
The immigration rules also make provision for those who have been born in the UK and have lived here for at least the first 10 years of their life, who may be in a position to apply for British nationality straightaway leapfrogging any requirement of permanent residence first.
Finally, the immigration rules to make provision for those children who have lived in this country for at least 7 years and it can be shown that it is unreasonable to request them to leave the UK and return to the country of their nationality with, for example, their parent(s).
Read the full article here
Find our most popular immigration services here.