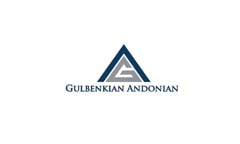 The practicalities of the EU pre- settlement and settlement schemes under Appendix EU to the UK Immigration Rules. A simple step by step approach prepared by Gulbenkian Andonian Solicitors
EU nationals including nationals of EFTA (members of the European free trade Association, namely Sweden, Lichtenstein, Switzerland, Iceland and Norway), and their dependents, with the EU or non-EU, have until 31st of December 2020 to apply under the scheme if Brexit produces no deal, and until 30 June 2021 if Brexit produces a deal. For the purposes of this article, reference to EU nationals is also reference to their dependents who may or may not have a five-year residence card, or a permanent residence card, or who may have none of these documents.
Those EU nationals who already have a five-year residence card, or a permanent residence document can apply under the settlement scheme now.
On the other hand, those who have not applied for a residence card, or who have a residence card but have not yet completed five years residence in the UK, can apply for pre-settled status now. They will be granted five-year pre-settled status in the UK which they can then convert to settled status once they have completed five years residence.
It may be that those who have not yet had residency of five years, but who within the next few months (or before the above deadlines for applying, which ever be the sooner) will have been here for five years, may wish not to apply for pre-settled status, but to apply for settled status once they have completed five years residence here.
It should be emphasised that irrespective as to the fact that an EU national may have a permanent residence document under the current Immigration (European economic area) Regulations 2016, it will be necessary to apply for settled status before the deadlines mentioned above.
The only persons who do not need to apply for settled status are those who have permanent residence otherwise known as indefinite leave to remain in the UK under the UK immigration laws, such as for example based on marriage to a British citizen, or based on 10 years continuous lawful residence, and Irish nationals.
It is understandable that many EU nationals who have been in this country for many years, and who never had to prove their status here, will be aggrieved in having for the first time to prove such status, for if no application is made under the EU settlement scheme, then after the deadline for making such application has expired, an EU national thereafter will remain in the UK unlawfully as an over stayer.
Click here to read step by step How is an application made for pre-settled or settled status?
Gulbenkian Andonian Solicitors has an exceptional legal team that can help you with all UK visa matters. Established in 1985, our firm has the reputation of being the best immigration law firm in London and one of the top immigration law firms in the UK. We have over 30 years of experience and are listed in the legal 500 Hall of Fame. We have a team of specialist lawyers and support staff of great ability and experience. Contact us to speak with one of our immigration lawyers in London. Call: 0207 269 9590 or email: info@gulbenkian.co.uk.