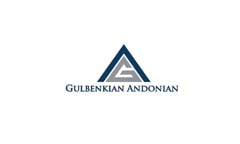 Dr Bernard Andonian consultant solicitor, gives a brief synopsis of how to apply to extend your stay in the UK on the basis of family life as a partner, parent or dependent child, or on the basis of private life in the UK both within the immigration rules and outside the rules.
The 5 year – Spouse Visa
The above route lead to settlement that is permanent residence in the UK.
This route is appropriate for those who meet all the suitability and eligibility requirements of the immigration rules at every stage. That is to say, for example they have been persons of good character with no criminal convictions or have not acted in any deceitful manner with the Home Office or the tax authorities in relation to previous applications for leave to enter or remain in the UK, and have been in this country lawfully and are able to switch into this route or extend their stay here having obtained entry clearance under this route initially.
The 10-year route – Spouse Visa
The route applies in respect of applications for leave to remain for those who meet all the suitability requirements but only some of the eligibility requirements. For example, they may have overstayed their leave to remain in this country before switching to the partner route.
How long will an applicant be granted to stay in the UK under the 5-year or 10-year routes?
If an applicant is successful under the 5-year route to settlement there will be an initial grant of 30 months limited leave to remain followed by a further period after which he/she will be eligible to apply for settlement after completing at least 5 years under this route.
If an   applicant apples under the 10-year route, or under the 5-year route and fails, he/she may be granted leave to remain under the 10-year route, and be granted successive extensions of stay in this country for a 10-year period prior to being able to apply for settlement. This means that instead of applying for settlement after 60 months under the 5 -year route they will have to obtain successive extensions of stay for 120   months under the 10-year route before applying for settlement. These will be grants of 30 months limited leave to remain until a 10-year period has been completed.
Section EX 1 of the immigration rules– the 10-year route
The rules under what is referred to as section EX1 of the immigration rules appendix FM also allow exceptions to certain eligibility requirements for leave to remain as a partner or parent where the applicant has a genuine and subsisting relationship with a partner who is in the UK and is a British citizen, settled here or here  with refugee leave and there are insurmountable obstacles to family life with that partner continuing outside the UK. Or if there is a child involved, who is under the age of 18, and was either born in this country or has lived here for a continuous period of at least 7 years, and it is unreasonable to expect the child to leave the UK with his/her parent(s) and go to live abroad.
Under this clause the applicant will need to prove there will be insurmountable obstacles that is to say very significant difficulties to the relocation abroad. This aspect of the rules EX 1 cannot be argued if the applicant is here as a visitor/tourist. The 10-year route only applies to applications made within the UK.
Exceptional circumstances outside the rules
If an applicant does not meet the requirements of the rules then there is also consideration of whether there are any exceptional circumstances that apply in the particular case, which would render the refusal a breach of human rights of the applicant/child or another family member under the European Convention of Human rights, article 8, because it would result in unjustifiably harsh consequences and  will be a breach of the family life under the human rights legislation, as any removal will be disproportionate and not in interest of maintaining immigration control.
Successful applicants should be granted leave to remain or enter under the 10-year route to settlement. However, experience dictates that entry clearance is rarely granted on human rights grounds, and more often than not it is refused granting the applicant permission to appeal to the immigration tribunal in the UK, where the chances of success  are greater.
What if the applicant does not meet the financial requirements?
If the financial requirements are not met, this will usually lead to a refusal of entry clearance or leave to remain in the UK, with hopefully appeal rights being granted. There may be a possibility under the relatively new clause introduced after a Supreme Court judgement that requires the applicant to prove something exceptional/or unduly harsh consequences if he/she were not granted a visa or leave to remain and then to prove that alternative sources of funding such as for example from a relative are available and there are exceptional circumstances why this funding should be accepted. Much depends upon good solid legal argument to persuade the decision maker, and if that can be done then leave to remain will usually be granted under the 10-year route to settlement.
If you wish any further information about this visa or any other, please do not hesitate to contact us at www.Gulbenkian.co.uk or telephone and speak to one of our immigration experts on 0207 269 9590