Firms in the Spotlight
Transport
DANIS LAW OFFICE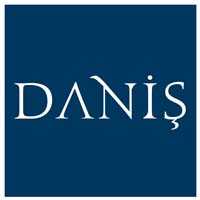 Transport is one of the most valuable practices at DANİŞ LAW OFFICE and we offer a wide range of services.
View Profile...
Transport in
Turkey
Balcıoğlu Selçuk Ardıyok Keki provides a full-service offering in transport. It advises on maritime disputes, freight and logistics, concessions and government franchises, public-private partnerships, procurement, financing, transportation transactions and regulatory matters. Maritime law and aviation expert Gülistan Baltacı Hatay heads the practice with Semih Sander, who focuses on international trade. Clients include Ocean Network Express, Qatar Airways and Emirates Airlines.
Key clients
The Swedish Club
Denizbank A.Ş.
Abn Amro Bank N.V.
Det Norske Veritas Gemi Sınıflandırma
Lufthansa Airplus Servicekarten GMHB
Catoni Deniz Isleri A.S.
Orix Aviation Systems Limited
Qatar Airways
Emirates Airlines
Work highlights
Represented Toll Global Logistics in maritime and aviation disputes.
Acted for Ocean Network Express in disputes over container demurrage and damage or loss of cargo.
Testimonials
'Erçin Bilgin Bektasoglu has a high level of expertise in the shipping area, combined with a very practical approach to problem solving.'
'The responsiveness of the team is exceptional.'
Key clients
Şişecam
British Airways
Gulf Air
North of England
Assurance. Skuld
Air Canada
Thai Airways
AVIC Leasing
Petkim
Post & Co.
Work highlights
Acted for Şişecam, a glass manufacturer, in claims against its insurers following the loss of cargo.
Advised VHT on salvage and liability issues after a ship ran aground.
Advised Avic Leasing on the takeover of three commercial aircraft currently operated by Turkish Airlines.
Ersoy Bilgehan Lawyers & Consultants advises on collision and casualty-related litigation, charter parties, bills of lading, cargo claims, collisions, inter-ship claims, the sale and purchase of ships, P&I and other contractual claims. Clients include shipowners, P&I Clubs, hull and machinery insurers and cargo owners. Recent work includes acting for the Britannia Steam Ship Insurance Association Limited in relation to a serious fire and explosion at a Turkish LNG terminal. Ergun Ersoy and Zihni Bilgehan are the practice heads.
Key clients
Synergas S.R.L.
West of England (P&I) Club
Steamship Mutual (P&I) Club
UK Mutual (P&I) Club
Ulusoy Holding A.Ş.
Brittania (P&I) Club
TT P&I Club
Maersk
Work highlights
Acted for West of England (Hellas) Ltd and Finsen Maritime Ltd in an anti-suit application in connection with damaged cargo.
Advised State Corporation Deposit Insurance Agency on taking possession of a super yacht following the bankruptcy of a Russian bank.
Represented Safmarine Container Lines in bringing a container demurrage claim.
NSN Law Firm handles matters such as major collisions at sea, groundings, environmental pollution issues, cargo and salvage claims and towage disputes, as well as yachting, shipbuilding, ship financing and sales and personal injury claims. Highlights included assisting the American Steamship Owners Mutual Protection & Indemnity Association, Inc. with an investigation into a vessel in connection with human trafficking. Nazli Selek heads the practice. Associates Ece Melike Yuce and Mehmet Can Alatas are also noted.
Key clients
Standard P&I Club
Ince Shipping
Besiktas Shipping
Akbasoglu Shipping
Statu Shipping
Omur Marine Ltd
Metropole Shipping
North of England P&I
Turk P&I
Work highlights
Acting for Byward Shipping Limited, the owners of the vessel Byward, in handling all claims brought against it.
Acting for the owners of Free State in proceedings following a collision with ESL Dolphin.
Represented Turk P&I in court proceedings initiated by the insurers of a damaged boat.
Maritime specialists Cavus & Coskunsu Law Firm provides a full service on wet and dry shipping matters, including collisions, salvage, marine pollution, personal injury cases, charter party disputes, cargo claims, marine insurance claims, shipbuilding contracts, ship repair disputes and arrest of vessels. Burak Çavus and Caglar Çoskunsu jointly head the practice. In recent work, the firm was instructed by Kennedys Law on behalf of the Hull Underwriters Brit Insurance in relation to an engine room fire.
Key clients
Turk P&I
The London P&I
Assuranceforeningen Skuld P&I
Credit Europe Bank N.V.
ETS Cruise Lines
Istanbul Deniz Otobusleri
V Ships Turkey
Istanbul Sehir Hatlari
Vienna Insurance Group
Hanseatic P&I
Gard
Heidelberg Cement Trading
Work highlights
Acted for Skuld P&I in settlement negotiations with cargo underwriters.
Advising UK P&I following a collision between two ships.
Acting for Hull Underwriters Brit Insurance in relation to an engine room fire.
Inal Law Office advises on ship recycling, shipbuilding and yacht construction, customs procedures and shipping litigation including cargo damages, ship arrest, marine insurance and arbitral awards. Şeyma İnal heads the practice.
Key clients
MSC Cruises SA
MSC Shipping SA
MSC Kruvaziyer Turizm A.S.
International Road Transport Union
Terminal Investment Ltd.
Kastamonu Entegre Agac Sanayi ve Ticaret A.S.
Tersan Tersanecilik San. ve Tic. A.Ş.
Galata Liman Isletmeleri Anonim Sirketi
Asyaport Liman
Basaran Law Firm
Basaran Law Firm handles disputes related to charter parties, bills of lading and affreightment contracts; the arrest and release of vessels; enforcement of maritime claims; ship finance projects; and marine insurance. Murat Sinan Başaran leads the team.
Gür Law Firm handles shipping and maritime disputes including groundings, salvage, collisions, marine insurance, charter party disputes, cargo claims and crew claims. It also advises on contracts for the construction, sale, purchase and financing of vessels. Tevfik Gür heads the practice with assistance from Selin Uras, who has experience in litigation and arbitration.
TILEGAL - TOPDEMIR INANDIOGLU KOMUC LAW OFFICE acts for insurance companies, shipowners, charterers, H&M insurers, P&I clubs and road, sea and air carriers in commercial disputes. Savas Inandioglu leads the team. Highlights included representing Axa Insurance Turkey in recourse action against the carrier in a claim for damaged cargo.
Key clients
Mapfre Insurance Turkey
HDI Insurance Turkey
AXA Insurance Turkey
ISS Shipping Turkey (Inchcape Shipping Services, UK)
Dabkovic Ship Agency Turkey
FEDEX Turkey
Island Oil Limited
Bominflot Greece S.A.
African Mediterranean Shipping S.A.,
 Golden Destiny Maritime Company
 International Paint, (Akzo Nobel company)
Eureko Insurance Inc.
Class NK Turkey Branch
Zurich Insurance Turkey
Royal Sun Alliance Insurance Group
Deugro Logistics GmbH
Work highlights
Acting for Royal Sun Alliance Group, the insurer of Tecnicas Reunidas, in a cargo damage dispute.
Represented Mapfre Sigorta in an insurance cargo claim.
Acting for HDI Insurance Turkey in a recourse action for damaged cargo against Turkish Airlines.