Firm Profile > DANIS LAW OFFICE > Istanbul, Turkey
DANIS LAW OFFICE
Offices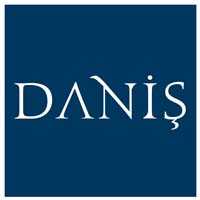 DANIS LAW OFFICE
Atatürk Mahallesi Meriç Caddesi
No:1 Andromeda Gold Residence, A
Blok Kat:35 Daire :152, 34758 Atasehir/Istanbul
Turkey
DANIS LAW OFFICE >
Firm Profile
The firm: Established in 2006 by Attorney Rahşan Sertkaya Daniş and Attorney Erkan Daniş, Daniş Law Office serves its clients in Istanbul's financial center Ataşehir, with a strong team of lawyers, each of whom has deep academic knowledge and work experience. Our office offers legal consultancy and litigation services to domestic and foreign companies and individual clients that it represents, suitable for commercial approaches and personal characteristics.
While our firm provides legal services, it examines the issues analytically with its expert consultants in all aspects and offers results-oriented and comprehensive solutions to its clients. At  Daniş Law Office  , our aim is to provide our clients with creative, high quality, meticulous and fast service by adhering to ethical and professional principles.
Daniş Law Office  provides services to its clients in Turkish, English and German.
Industry expertise: Daniş Law Office  has a broad range of national and international clients in various sectors, including but not limited to:
Transportation
Chemistry and textile
Ready-made clothing
Furniture
Construction and real estate
Commercial car rental
Tourism
Food
Technology and telecommunication
International trade and business
Client profile:
National and International Companies,
Foundations and Associations.
Areas of practice
Litigation and dispute resolution: Daniş Law Office acts for clients in litigation and arbitration proceedings covering areas of contract, tort, fraud, shareholder disputes, public and private procurement matters, product liability, employment, unfair competition, bankruptcy and insolvency.
Antitrust and competition: Daniş Law Office advises its clients on antitrust clearance for M&As before the Turkish Competition Authority and provides assistance in antitrust (preliminary) investigations and counselling to its clients with respect to the formulation and interpretation of commercial (vertical) agreements in compliance with competition law regulations.
Corporate and commercial: Daniş Law Office advises leading publicly and privately held entities on general corporate  and contracts law matters especially preparation, negotiation and review of any commercial contracts  specifically IT, licensing, marketing and distribution/agency contracts considering clients' specific needs. Daniş Law Office has also extensive experience in corporate governance and regularly asked for the implementation of the corporate governance rules of the International Companies to its Turkish subsidiaries.
M&A: Daniş Law Office provides advice to global clients on domestic investments in a wide range of sectors, represents investors from strategic to private equity firms and provides sell-side advisory services. Restructuring the management of the acquired and merged companies is also the experienced field of Danis Law Office
Transportation: Daniş Law Office provides legal advice to its clients regarding national or international cargo, cargo and passenger transportation. Turkey in particular, long-distance passenger transport and urban transport for staff and students are important areas that require legal assistance. Daniş Law Office successfully represents the leading companies of the sector in these fields. Transportation rules valid in trade and the decisions and trends reflected in the judiciary regarding these rules are closely followed by our firm.
Labour and employment: Daniş Law Office provides clients with advice on all aspects of individual and collective labour law. In this regard, legal consulting on preparation and review of employment agreements, companies' employment related internal regulations and bylaws, as well as termination-related documentation and outsourcing agreements is to be provided to the clients.
Tax: Daniş Law Office's tax law practice mainly focuses on providing legal representation before Tax courts including Council of State as well as legal assistance in following up any tax related lawsuits' proceedings and legal consulting in reconciliation with tax authorities by participation in negotiation processes and preparation of any documents. Providing legal tax related assistance in some transactions such as corporate local and international structuring and M&A as well as in transfer pricing related to profit distribution in corporates is also one of the core tax related area of  Daniş Law Office.
Administrative:  Daniş Law Office provides legal assistance in all the stages of administrative proceedings by making necessary objections and other works and procedures before the relevant institutions as well as filing lawsuits before administrative courts against administrative fines and administrative sanction decisions imposed by public institutions organizations including but not limited to customs, independent administrative authorities and municipalities.
IT and telecommunications: Daniş Law Office identifies the needs of its clients by taking into consideration their desire for innovation while respecting the legislative landscape. While providing strategic legal assistance driven by its clients' business models and goals by Daniş Law Office team, clients are to be assisted in all e-commerce matters including but not limited to on membership and/or user agreements, privacy and other policies to be present on websites in compliance with any legislation enacted and managed by any regulatory in Turkey such as Information Technologies and Communication Authority.
Data privacy: Daniş Law Office advises clients on personal data protection matters in the context of the new legal regime by drafting privacy policies, revising existent contracts, making assessment and investigation of the compliance of clients with new legal personal data protection constraints and guaranteeing legal compliance of the implementation of clients' personal data processing and security.
Lawyer Profiles
| Photo | Name | Position | Profile |
| --- | --- | --- | --- |
| | Erkan DANİŞ | Erkan Daniş is the founder and partner of the firm. For over… | View Profile |
| | Rahşan SERTKAYA DANİŞ | Rahşan SERTKAYA DANİŞ is the founder and partner of the firm. For… | View Profile |
Staff Figures
Number of Lawyers : 15+
Languages
Turkish English German
Memberships
Istanbul Bar and Turkish Bar Association
Other
Contact: : Erkan DANİŞ (Founder / Partner) Contact: : Rahşan SERTKAYA DANİŞ (Founder / Partner)
Diversity
Daniş Law Office has long held that diversity and inclusion make us stronger, more creative lawyers for our clients because we approach challenges from a variety of perspectives born of different life experiences.
The firm offers an uncompromising commitment to diversity and inclusion, with a strong policy to articulate it and a comprehensive program to implement it. We foster an inclusive work environment where individuals can flourish and perform at the highest level.
KEY PRİNCİPLES
Committed
Diversity and inclusion matters.
Leadership
We have strategically placed lawyers with varied backgrounds in positions of influence throughout the firm, including office and practice leaders.
Mentoring
We have developed both formal and informal mentoring for diverse associates as well as all associates at large. In the case of diverse associates we offer additional mentoring from members of the diversity committee and affinity groups.
Oversight
To maintain accountability, our Diversity Committee, comprised of partners, counsel, associates and staff, oversees our efforts, including mentoring, recruiting, retention, outreach and affinity groups.
Outreach
We actively recruit law students of diverse backgrounds and offer a select group the opportunity to participate in our legal traineeship program, where they can learn more about life at our firm and develop their career goals.
Client Testimonials
CLIENT: Anonymous
COMPANY/FIRM: Anonymous
TESTIMONIAL: Daniş Law Office's team is insightful in their counsel to our group of companies with vast knowledge of our activity areas and industry which makes it so easy to work with them. We rely on them as legal experts, strategic counsels, and trusted. They have always taken the initiative to explain all our options, and the risks involved in each of our contractual obligations. We can strongly recommend Daniş Law Office without reservation.
---
CLIENT: Anonymous
COMPANY/FIRM: Anonymous
TESTIMONIAL: Their highly professional and punctual team, which collectively possess all the necessary knowledge, skills, and other competencies, have made a significant difference to our business. More importantly, as a client, we have never felt they are an external party. Thanks to their approach, we always consider them as a part of our own organization.
---
CLIENT: Anonymous
COMPANY/FIRM: Anonymous
TESTIMONIAL: The team stands out among other domestic law firms easily with its level of expertise on corporate matters and dispute resolution. The firm always provides high standard legal service. Their commercial knowledge of the industry is very impressive and they are excellent at understanding our business goals. They certainly do not waste billable time on trivial things. We are always pleased to have Daniş Law Office on our side.
---
CLIENT: Anonymous
COMPANY/FIRM: Anonymous
TESTIMONIAL: We have worked closely with Daniş Law Office on numerous matters over the years. The team is highly professional in their field and exceptionally knowledgeable and has shown themselves to be committed to supporting our business providing excellent multi-discipline advice in a timely manner.
---
CLIENT: Anonymous
COMPANY/FIRM: Anonymous
TESTIMONIAL: As a local company having numerous subsidiary in Turkey and in different countries, we are very sensitive to financial legislation, in particular compliance with tax regulations. Naturally, this sensitivity is reflected in the choice of law firm to work together. Additionally, when we working with the law or consulting firms we always tend to supervise all business processes in order to ensure that we act on an axis of effective and safe legal solutions.
---
CLIENT: Anonymous
COMPANY/FIRM: Anonymous
TESTIMONIAL: Despite their busy work schedule, Daniş Law Office always made our case at the top of your priority list, they kept us calm and soothed our fears. Without their wonderful advice and legal experience, we would not have the outcome we had. I would not hesitate to recommend the firm to anyone who needs perfect legal support.
---
CLIENT: Anonymous
COMPANY/FIRM: Anonymous
TESTIMONIAL: Daniş Law Office has demonstrated professionalism, competence and efficiency since the first day we started working with them. We always have sense of comfort when we work with them.
Interviews
Erkan Daniş, Founding Partner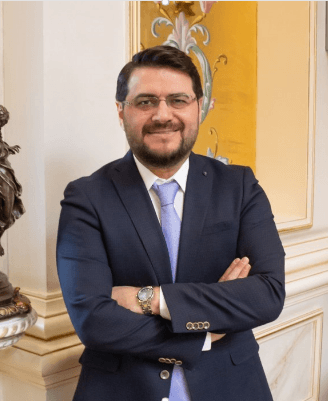 Founding Partner of Daniş Law Office, Erkan DANİŞ explains how the firm is adapting to clients' changing needs
What do you see as the main points that differentiate Daniş Law Office from your competitors?
For more than 18 years, Daniş Law Office has been has been acting for leading organizations and individuals with persistent commitment to excellence. Since 2006, our firm has been focusing on value creation for our clients and operating with the same core principles: the development of the team's expertise and the provision of high quality services with respect, integrity and professionalism. A team of over 15 qualified and talented professional associates and legal consultants advise local and international clients, attentively listening to their requests and allowing them to see solutions they think that it is not possible. We aim to further grow our portfolio of clients and associates, expand our international profile and our long-standing client base and strengthen our prominent relationships with respectable international law firms and associations.
Which practices do you see growing in the next 12 months? What are the drivers behind that?
I believe that the fall outs of the coronavirus will feature during the next 12 months in many ways. There are and there will be lot of opportunities for new deals and acquisitions for our clients who are generally strong and successful companies but also a lot of litigations, good faith and force majeure cases, bankruptcy proceedings. Also, the necessary state aids and loans to sustain the economy should be granted to the parties who deserve them and should not be a competition distortion. Due to the undeniable impact of the pandemic period on companies and the market, it seems to be the inevitable end that financial and legal restructuring will come to the agenda. Here, we believe that it will be on the agenda for us to carry out concordat processes and support new market searches for companies with payment difficulties.
What's the main change you've made in the firm that will benefit clients?
We are constantly seeking ways to improve our service and add value for our clients. In addition to these, the fact that we always dominate the technological developments and legal changes that will touch the client's business life. This enables us to highlight our understanding preventive law and to intervene by sensing the problems that clients may encounter even before they become a conflict.
Is technology changing the way you interact with your clients, and the services you can provide them?
Technological development is a driving factor in today's interconnected business world. The difficulty here is to filter out those innovations that offer the highest advantage to our firm and thus to our clients. In this area we are constantly looking for innovative solutions that allow us to work as efficiently and cost-effective as possible. In the future, we will continue to keep up to date and adapt as effectively as possible to the circumstances. We also have high expectations for the upcoming 5G transmission standard. Here we expect a multitude of innovations which will allow us to work even more effectively with and for our clients.
Can you give us a practical example of how you have helped a client to add value to their business?
We consistently provide legal advice and offer transaction support and judicial protection to local and international clients and therefore the examples where clients added value to their business are numerous. These include the restructuring of many client groups and the configuration of their tax liabilities, ensuring their continuing survival and profitability. In the Dispute Resolution field we have successfully defended clients from malicious attacks on their assets in many high profile cases.
Are clients looking for stability and strategic direction from their law firms – where do you see the firm in three years' time?
Yes, definitely, stability is a priority to our clients.
Our clients trust in us over and over again because they value our undivided attention that they receive from us. In today's business environment, decision makers appreciate professional advice that goes beyond pure legal ramifications. Today, they not only seek legal counsel, they are looking for cooperation with trusted advisors who take care of all their burden so that they can focus on their businesses.
Over the next few years we see ourselves as a continuously growing, multi-disciplinary legal advisory firm open for further learning and smart solutions. All these will enable us to become one of the leading law firms in Turkey and the clear choice.
Spotlights
TAX
Tax is one of the most valuable practices at DANİŞ LAW OFFICE and we offer a wide range of services.
Legislation and case law in relation to taxes and duties are currently changing, which affects both businesses and individuals. Whether tax advantageous national or international investments, business restructurings or repayment claims are in question we can advise and defend you.
Value creation and solution orientated approach are key concepts in our case handling and counselling, which makes our team one of the leaders within this area. We always provide advice at the highest level when we assist our clients, as opponent, in negotiations and disputes with the tax authorities or other authorities.
When we as Daniş Law Office is engaged as your advisor for your tax related cases as well as your tax oriented business plans and investments, undoubtedly you will be having the chance to work with an interdisciplinary team understanding how the tax law meshes with other areas of the law—corporate, real estate and litigation, to name a few. Your tax related roadmap is to be drawn by a cross-border focused team having with years of experience in your industry and being able to mix their local knowledge with the right resources in order for your business to stay nimble and robust.
Beside our offer of structuring operational models to become more tax efficient, under this practice area we provide also litigation services before Tax courts including Council of State with this before mentioned solution oriented and tailor made approach, you would have been searching from a law firm.
TRANSPORT
Transport is one of the most valuable practices at DANİŞ LAW OFFICE and we offer a wide range of services.
Governments everywhere recognize the importance of investment in transportation. The efficient movement of passenger and goods is fundamental to any economy and is a mainstay of world trade. And transportation is a significant area of growth, otherwise countries and organisations may face with difficult economic times.
Through our Office located in Istanbul, we advise clients in the transportation sector on multijurisdictional transactions across many legal disciplines. Our dedicated transport team provides legal services to support clients in various industries.
Daniş Law Office's Transport Practice team has extensive experience in advising and representing clients in all aspects of law relating to the transportation industry. We advise both foreign and domestic clients regarding transportation law, including purchases, sales, leasing or financing of transport equipment, border security compliance requirements, and tax, customs and export control issues as they relate to the transport sector.
Our experienced lawyers in charge of transportation law are supported by the firm's extensive skills in areas of competition law, insolvency, litigation, technology and Internet transactions, employment and labour law, as well as transportation infrastructure development.
We provide legal advice to various companies acting in the urban and intercity passenger transport industry as well as several leading national and international companies engaged in other subareas of transportation industry.
Being one of the leading firms on Transportation Law in Turkey, we as Daniş Law Office offer our clients a unique combination of operational, regulatory, and litigation expertise on all modes of national or international cargo and passenger transportation.
Top Tier Firm Rankings
Firm Rankings