Firm Profile > Andersen Tax & Legal > Madrid, Spain
Andersen Tax & Legal
Offices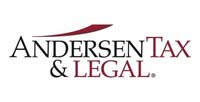 Andersen Tax & Legal
VELÁZQUEZ, 108-110
28006
Spain
Andersen Tax & Legal > The Legal 500
Rankings
Andersen Tax & Legal
 is noted for its international reach and expertise in acting for multinational clients in a range of corporate and M&A matters.
Gonzálo Cerón
leads the practice and specialises in restructurings, acquisitions and disposals of distressed assets, as well as corporate governance matters. In a recent highlight, the team represented Servicios Funerarios Montero in the purchase of 100% of its share capital by Memora Servicios Funerarios.
Ignacio Aparicio
 is another key name; he leads the firm's corporate practice in Europe.
Testimonials
'The Andersen Tax legal team knows our business model perfectly, which allows them to fully meet our needs when we negotiate a contract or need assistance'
'They advise us in the most efficient way, without putting operations at risk'
'Pedro Albarracin and Jorge Martinez Aleman both have absolute availability at all times to solve our doubts. They also work as quickly as the operation needs'
Key clients
Avanzalia Solar
Lactalis
Imperial Brands
Novo Banco
CompuGroup Medical
Newry Global Media
Delaviuda
MySphera
Actuant Corporation
Celanese Corporation
Arum Group
Enel Green Powert
Grupo Impar
Andersen Tax & Legal
 has '
an excellent team
' known for being '
extremely responsive and efficient in complex cases with very high stakes
'. The firm covers a broad range of disputes, including matters related to commercial law, real estate, finance, commercial contracts and extra-contractual civil liability, as well as providing an experienced international arbitration practice. The practice also has a criminal law offering that advises companies and individuals. The team is co-led by
Íñigo Rodríguez-Sastre
, who specialises in civil and corporate law as well as domestic and international litigation and arbitration;
Benjamin Prieto
, who is an expert in civil and criminal procedural law; Barcelona office litigation head 
José María Rebollo
; and director
Carlos Soto
, who is responsible for the litigation department in Seville.
Practice head(s):
Iñigo Rodríguez–Sastre; Benjamín Prieto; José María Rebollo; Carlos Soto
Testimonials
'Elena Sevila Sanchez has been extremely rigorous, responsive and precise in her work'
'Andersen Tax and Legal give us total confidence and trust'
'They have incredible experience in litigation and for them the client is first'
'Elena Sevila and Iñigo Rodríguez–Sastre are, in my opinion, the best litigation lawyers in Madrid, because of their effort, their experience and their attitude – they are very smart and very dedicated to the client'
'Great, quick and personal advice'
'Perfect expertise and knowledge of the law and its application'
'Attention to the specific needs of the customer'
'The team covered all parts of our case properly and deeply'
Key clients
Telefonica
Redexis Gas
BBVA
Pimco
Novo Banco
Hewlett Packard
Zeta Group
Suzuki
Tokyo Marine Insurance
Compagnie Saliniere De Madagascar
SGS Tecnos
Alantra Capital
Grupo Essentium
Auxadi
Franchisee of Yves Rocher Spain
The employment team at Andersen Tax & Legal is described as 'highly skilled' and 'super focused on the customer'. Advising Spanish and multinational companies in cross-border scenarios, the team handles employment litigation and advises on restrictive covenants, executive appointments and terminations, and collective matters relating trade unions and works councils. Alfredo Aspra leads the practice. Pablo Santos joined the firm as a partner in November 2018 from Deloitte Legal.
Testimonials
'The team show a good understanding of our company, industry and legal reality. They have a good team spirit.'
'The team is proactive. After only 30 seconds of my time, they know what I need and I do not have to worry because the results are always efficient and effective.'
'Super focused on the customer, wonderful availability and very quick in providing solutions.'
'Highly skilled and always very focused on the issues.'
Key clients
Grupo Parques Reunidos
Ferrovial Agroman
Grupo Ricoh España
Seur
Acciona Infraestructuras
Aleatica (IFM Investors)
DHL Global Forwarding Iberia
Grupo Redexis Gas
Tecnicas Reunidas
OHL Servicios Ingesan
Nueva Isolux Corsán
Anida Operaciones Singulares
OHL (Grupo OHL)
Springwater
The 'quick, strategic and innovative' Andersen Tax & Legal specialises in commercial advice, with experience in drafting contracts, urban planning and providing advice to property developers and local authorities. The firm's expertise also includes the acquisition of portfolios of real estate assets, joint ventures, commercial leasing and acquisition finance for socimis. José Vicente Morote focuses on infrastructure, construction and urbanism. He co-leads the practice with Maite Hernandez, who is an expert in real estate and construction law.
Practice head(s):
Jose Vicente Morote; Maite Hernandez
Testimonials
'They are a great team for urban planning'
'It's easy to talk to them about complex issues, and they always have a comprehensible answer'
'They make difficult issues seem easy'
'Their experience and background is very solid due to years of practice in different areas of the real estate market'
'Carlos Peña is clearly business oriented whilst legally very solid'
'The most remarkable thing about Andersen is its continuous availability and very short response time'
'Adaptability and rigorous legal assessment'
Key clients
Mahou and Atlético de Madrid
Santé Realty Investments
Grupo Ibosa
Owners of affected land in Madrid Nuevo Norte
Admentum Gestión Global
Stahler Real Estates
Eiffage Infraestructuras
Brillongo Fruits
The 'exceptional professionals' at Andersen Tax & Legal have expertise in a range of insolvencies and corporate restructuring procedures, particularly matters related to debt recovery, the acquisition of companies and assets, and the liability of directors and managers. Javier Mata is active in restructurings and insolvencies in sectors including real estate, auxiliary construction and technology. He co-leads the team with civil and criminal procedural law specialist Benjamin Prieto; and Álvaro Gámez, who focuses on insolvency law, restructuring, litigation, banking and criminal law.
Practice head(s):
Javier Mata; Benjamín Prieto; Álvaro Gámez
Testimonials
'The lawyers in Madrid get involved quickly, acquiring an in-depth knowledge of my sector and problem'
'Concrete and effective'
'They understand the problem perfectly and design the adequate steps and strategy'
'Javier Mata has good knowledge, 24/7 service, very deep experience in this field and advice about how to act in different situations'
'It is a very cohesive team, with a lot of experience and a lot of desire to work'
Key clients
Essentium Group
Concentra Servicios Y Mantenimiento
Villa Romana Golf
Grupo Peyber
Investigaciones Y Programas (Ipsa)
Socotherm
Inmobiliaria Centrum
Grupo Tiempo Y Moda
Fire Energy
Andersen Tax & Legal
 advises private companies and public authorities on a range of contentious and non-contentious public law issues. The firm has experience in advising on public contracts and the implementation of private initiative participation models in public infrastructure development projects.
José Vicente Morote
 leads the team and focuses on public and regulatory law, public procurement and regulated sectors, particularly infrastructure, construction and urbanism. Also notable is former state attorney
Miguel Nieto
, who joined in 2019 from Administrador de Infraestructuras Ferroviarias and specialises in infrastructure.
Testimonials
'Strength and know-how about the issues and the ways to resolve problems with the public administration'
'Strong level of professionalism'
'This firm, despite being a large law firm, works as a boutique. You always get prompt feedback from them'
'A strength of this team is that they anticipate different scenarios and their pros and cons'
'Andersen is a multi-disciplinary firm that is characterised by providing a global service in the field of public law'
'Its main strength is the advice it provides to public administrations, being practically the only firm of this size that offers it'
'José Vicente Morote is an excellent professional with great preparation and technical capacity. He is one of the best in this area'
'Full availability and knowledge of the areas where we work'
'José Vicente Morote is a great professional'
'Jaime Aguilar is phenomenal in negotiations with suppliers'
Key clients
Aesa
Avanzalia Solar
Citracc
A.T Kearney
Inditex
Acciona
Cepsa
Valencian Institute Of Oncology Foundation (Ivo)
Promociones Altai
DMS (Desarrollo De Medios Y Sistemas)
UTE Energía Galicia
UTE Plaza 1
Brillongo Fruits
Consorcio Alicante
Fundación Eco-Raees
City Sighseeing World Wide
Commonwealth Of Municipalities In Southern Madrid
Renfe
Tax Tier 5
Andersen Tax & Legal covers a broad range of tax matters for domestic and multinational clients across a number of sectors, including food and tobacco, engineering and private equity. Headed by María Olleros, the team is known for its deep bench, with offices in Madrid, Barcelona, Valencia and Seville. Tax litigation is a particular specialism of the team. Notable recent highlights include assisting SVP Global with the tax aspects of its €60m investment in the construction of the Intempo building in Benidorm.
Testimonials
'The team is characterised by its quality service and focus on the client.'
'Agile and fast with outstanding solutions.'
'The team is prepared for any situation or change in taxation'
'Availability, knowledge, quick responses and solutions to problems'
Key clients
Altabana
SVP Global
Globe Iberia Real Estates
Grupo Alimentario Citrus
Sanlucar Fruit
Merced Capital
Confremar
Mondo TV
Andersen Tax & Legal acts in corporate finance operations, acquisitions, project finance and structured finance. The firm is also experienced in cross-border transactions, representing international companies and bank entities in Spain. Guillermo Yuste has expertise in a range of financing matters, as well as debt restructuring and insolvency. He co-leads the practice with Carlos Salinas, who specialises in structured finance.
Practice head(s):
Guillermo Yuste; Carlos Salinas
Testimonials
'The partner is 100% involved on any issue.'
'My experience with Carlos Salinas is that he is the person in charge, he takes the leading role in the negotiation and he cares about each document as the document and the client requires. He knows and understands the sensitivity of the client and he is really involved in the transaction'
'Guillermo Yuste and his team took over the operation in a very short time and were able to move us and explain the key points very clearly. They were also able to expose in the best way those points where it was worthwhile to conduct an additional negotiation to the initial draft'
'Very good team that knows how to synthesise the problems as well as highlight the really important problems'
'Great technical knowledge which makes it easy for them to explain things'
'Guillermo Yuste is a great expert in the field, which means he can explain the problems with great clarity and simplicity. This means that we can focus on the really important problems'
Key clients
KGAL Group
Famar Group
Pihemok
CaixaBank
Andersen Tax & Legal >
Firm Profile
The firm: Andersen Tax & Legal in Spain has offices in Madrid, Barcelona, Valencia and Seville. The team is made up of more than 260 professionals led by the managing partner in Spain, Jaime Olleros.
The firm advises mainly in the legal and tax fields working with an integrated team of vast experience in business law, among others: corporate and M&A, tax, litigation, arbitration, restructuring or public law, in different sectors of business activities. Andersen Tax & Legal has wide experience in advising companies in cross-border transactions and their projects abroad with a particular expertise in Cuba, Israel or Russia.
Andersen Tax & Legal is the Spanish member firm of Andersen Global, an international association of legally separate, independent member firms comprising tax and legal professionals around the world. This association allows the team to provide best-in-class advice in complex transactions to important domestic and international clients in Spain and across the globe in a seamless and consistent manner everywhere.
Areas of practice: Andersen Tax & Legal has extensive experience in every field of business law and tax advice, providing their clients comprehensive high-quality legal advice on domestic and international projects.
The corporate practice provides advice to companies and other legal entities, ranging from their incorporation to all their transactions, specialising in mergers and acquisitions (M&A), restructuring, corporate law, commercial contracting, corporate governance and banking and finance. The banking and finance practice covers made-to-measure design of all types of corporate finance operation, acquisitions, project finance and structured finance, both simple and syndicated.
The dispute resolution team advises on commercial and contractual disputes at all levels and before all institutions, also advising distressed companies in relation to all insolvency issues. The team is also specialised in corporate crime, from tax evasion and fraud to money laundering and corruption and has a strong arbitration practice advising in national and international arbitrations and before various arbitration institutions.
In the employment field, the firm provides advice on complex and technical matters, with a strong focus on employment litigation, terms of employment, corporate transactions and collective matters involving trade unions and works councils.
The tax practice is specialised in local and international advice in tax policies that optimise taxation and structure the business and transactions according with the law and the business strategy of the clients. The advice is provided independently as no audit services are rendered in the firm.
The firm also has highly specialized departments for the implementation of effective systems to supervise regulatory compliance and crime prevention. Moreover, the culture and audiovisual team is very experienced in providing comprehensive advice in national and international co-productions and the firm has a team the highly specialized professionals in technology, data and digital business.
The firm has strong expertise advising and co-ordinating international projects where expertise in several jurisdictions is required. Likewise, the firm has wide experience on public law matters with a strong focus on public contracts, acting for public administrations, bidders and successful bidders and also on the implementation of private initiative participation models in public infrastructure development projects, among others.
Staff Figures
Professionals : 250+ Lawyers : 200+
Languages
Spanish English French Italian German
Memberships
Andersen Global
Other
Other offices : Barcelona Other offices : Valencia Other offices : Seville
Diversity/Community
Diversity is key to our mission of building extraordinary teams that deliver unparalleled results for our firm and our clients. We strive to recruit people with exceptional talent and ability—and to celebrate their differences. We develop and train them, and then give them the opportunity to be the best they can be. We're committed to making Andersen a place where everyone has the potential to succeed.
Andersen's recruitment & human resources department takes active initiatives that underscore our inclusive work environment, offering our members additional levels of connection via coaching, mentoring and professional development. These initiatives focus on including members from different faiths such as Islam, Judaism, Christianity and atheism. Members from different nationalities and affinities alike are also included such as Egyptian, Sudanese, Lebanese and British. Additionally, active steps are taken to advancing the cause for equality by committing to uphold the United Nations' Standards of Conduct for Business.
Diversity and inclusion are imperative to Andersen's success. We work with some of the world's leading companies to solve their most complex legal & tax problems, and we firmly believe that the most innovative solutions often come from bringing together different perspectives, experiences, and points of view. As such, we take many measures to attract and develop a team that both represents and fully embraces this diversity. This approach results in more breakthrough client results and more fulfilling, rewarding experiences for Andersen employees.
Top Tier Firm Rankings
Firm Rankings